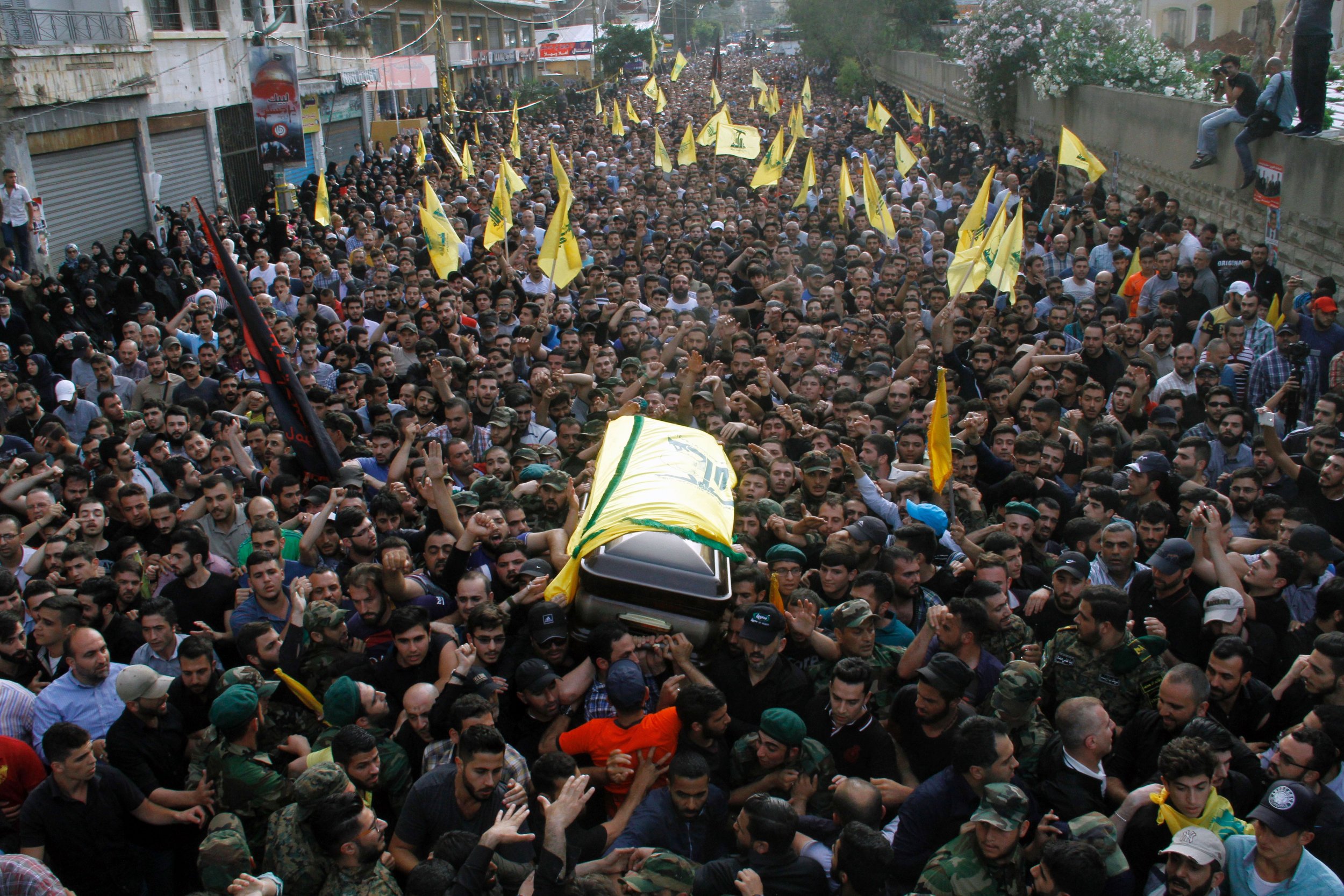 Israel's military chief said Tuesday that a top Hezbollah commander who died last year was assassinated by members of his own group, the Iran-backed Lebanese Shiite militia.
Mustafa Badreddine died near the Syrian capital, Damascus, in May 2016, and Hezbollah said that Syrian rebel shelling caused his death.
But recent Arab media reports have alleged that Hezbollah wanted rid of Badreddine because of a difference in opinion on how to wage the military campaign in support of President Bashar al-Assad in Syria. Hezbollah has deployed thousands of troops to the war-torn country to boost the Syrian dictator's ranks.
Lieutenant-General Gadi Eisenkot, chief of the Israeli armed forces, said that Israeli intelligence had corroborated reports of Hezbollah assassinating one of its own commanders, but did not elaborate on the circumstances.
"According to [media] reports, he was killed by his superiors, which points to the extent of the cruelty, complexity and tension between Hezbollah and its patron, Iran," he said during a conference speech in the central Israeli city of Netanya, Israeli newspaper Haaretz reported. "These reports corresponded with the information we have and with our assessment."
Read more: Another war between Israel and Hezbollah is inevitable
He continued: "It is an internal crisis over what they are fighting for, an economic crisis and a leadership crisis."
Hezbollah spokesman Mohammed Afif told Reuters the Israeli remarks were "lies that do not deserve comment."
Both the U.S. and Israel believed 55-year-old Badreddine to be Hezbollah's military commander in Syria. His brother-in-law Imad Mughniyeh was Hezbollah's military commander until he was assassinated in a 2008 bomb blast in Damascus, which reports suggested was the work of both Israel's Mossad and America's CIA agencies. Israel as a rule does comment on its foreign operations.
The Lebanese militia fought a one-month war with Israel, its primary enemy, in 2006. It centered on the southern Lebanese border with northern Israel, and the Golan Heights, a contested territory that Israel captured from Syria in the 1967 Six-Day War.
Iran, whose leadership routinely calls for Israel's destruction, continues to support Hezbollah financially and militarily. Israel continues to conduct strikes against Hezbollah in Syria and Lebanon to prevent Iranian arms transfers to the group.