Hezbollah Leader: Donald Trump Is Racist Toward Muslims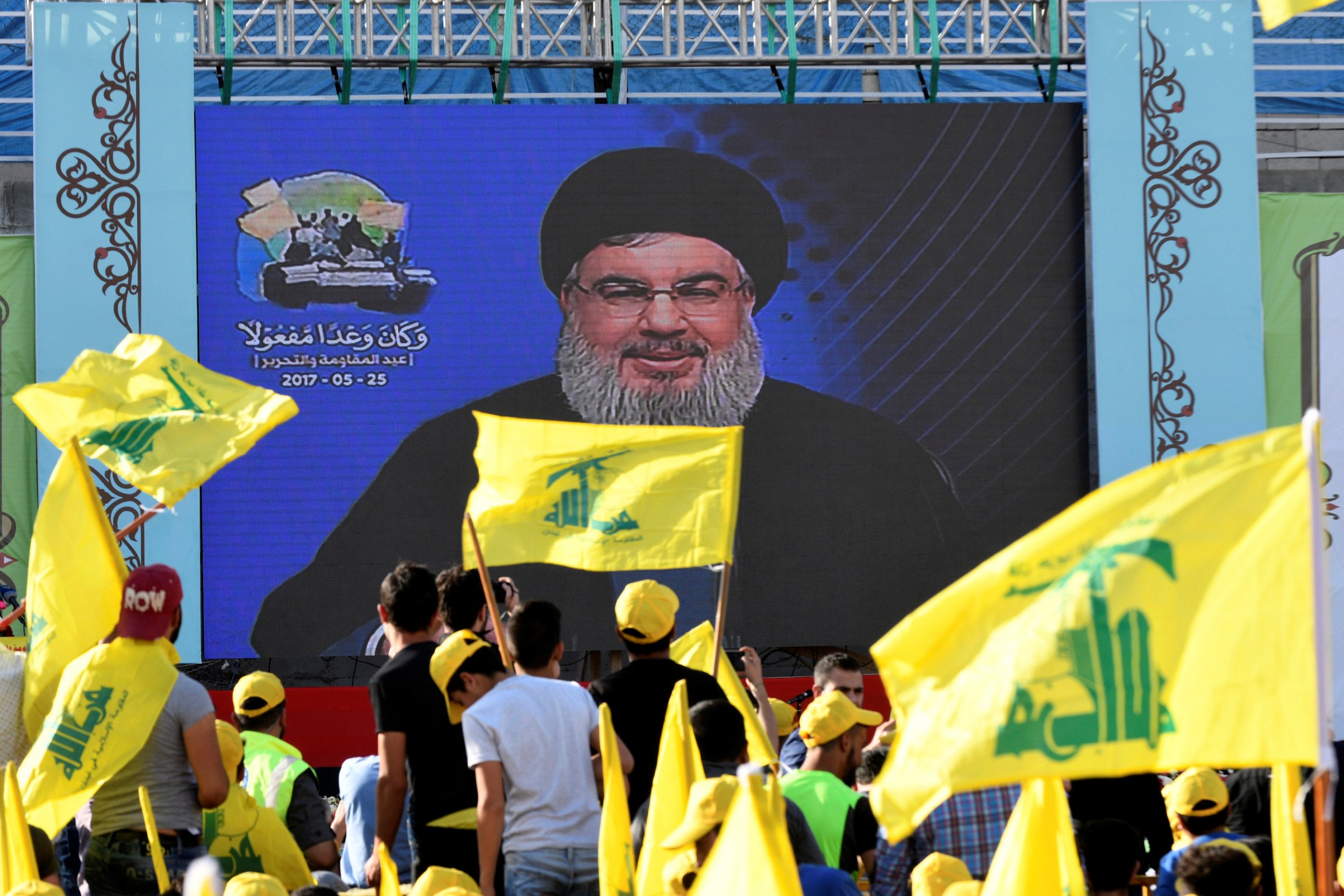 Hezbollah leader Hassan Nasrallah has accused Donald Trump of being racist against Muslims and railed against the decision of Middle Eastern leaders to meet with the U.S. president at a summit in Riyadh earlier this week.
Speaking on the 17th anniversary of the Israeli withdrawal from southern Lebanon in 2000, Nasrallah called the U.S. leader the "most racist president towards Muslims," according to the Times of Israel.
"What does Trump want? He wants money, and he wants Israel—so Saudis thought, Let's give him money to save our backs," Nasrallah said.
Related: Hamas: Donald Trump's speech in Saudi Arabia shows "bias" toward Israel
The leader of the Shiite paramilitary group called the summit in Riyadh—which included leaders from 55 majority Muslim nations—as being "nothing more than a celebration." He added that Trump was attempting to move the center of decision-making in the region to Saudi Arabia.
In Riyadh, Trump included Hezbollah, which is backed by Iran, alongside the Islamic State militant group (ISIS) and other Islamist organizations that he said had caused a "tragedy of epic proportions" across the world.
"The true toll of ISIS, Al-Qaeda, Hezbollah, Hamas and so many others must be counted not only in the number of dead. It must also be counted in generations of vanished dreams," Trump said.
He also called Iran one of the most destabilizing influences in the Middle East. "From Lebanon to Iraq to Yemen, Iran funds, arms and trains terrorists, militias and other extremist groups that spread destruction and chaos across the region," the president said.
Hezbollah, which emerged as the most powerful military force in Lebanon following the country's civil war, is a key military ally of the Syrian leader Bashar al-Assad and has been fighting in the country since 2011 gaining battle experience and further equipment from Iran.
The United States, Canada and Australia classify Hezbollah as a terrorist group.
Earlier this month, Nasrallah said Hezbollah could fight Israel within its borders, as tensions continue to rise over the militia's continued involvement in the Syrian conflict.
"Israel has been threatening for 10 years to open a front against Hezbollah, but it hasn't done anything. Israel is afraid of any confrontation...and knows that it could be inside the occupied Palestinian territories," he said in a televised speech.
"There will be no place that is out of reach of the rockets of the resistance or the boots of the resistance fighters," he added.