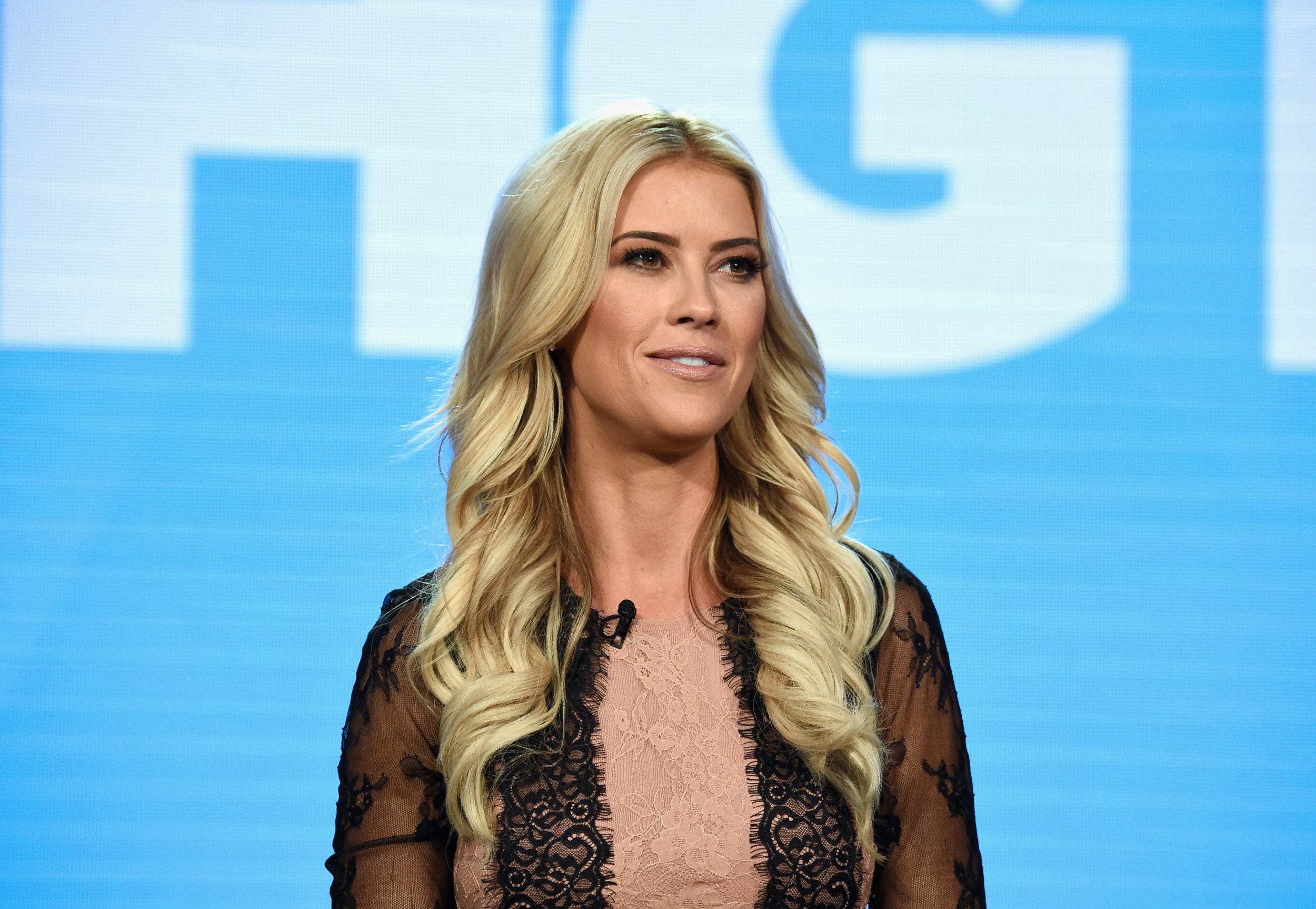 HGTV star Christina Anstead has had quite the personal life change. Following her 2018 divorce from Flip or Flop co-star Tarek El Moussa, the 35-year-old has since married Ant Anstead and is expecting her first child with the Wheelers Dealers star.
Despite her personal life changing its course, Anstead told Newsweek​ her career interests are very much the same–clearly shown in her upcoming show Christina on the Coast.
"Flip or Flop is different, in that, it is a show based on [designing a house] appealing to the masses. We want to build homes that will appeal to everyone, not just specific buyers" Anstead said. "[Christina on the Coast, on the other hand,] is about designing a home for a homeowner, specific to their own style."
"I never went to design school, I never claimed to be a designer professionally, but I've learned so much [during Flip or Flop]," the soon-to-be mother of three continued. "I really enjoyed filming Flip or Flop, still do."
While Anstead's newest show delves in helping homeowners' style come into fruition, the interior designer gave tangible tips on how to make a dream home a reality:
Understanding your own, personal style
"Whether that's from watching shows on HGTV, or magazines, or looking through Pinterest, you really have to have a good idea on what exactly it is that you like and what your style is," Anstead said.
What is your budget?
"Not everyone has the budget to do the whole house at once," she added. "Deciding which rooms are not working for you and how much it's going to cost to fix them [is a necessity]."
What is your "why"?
"Narrowing down why you want to fix something is helpful," Anstead concluded. "Everyone's lifestyle is different. Are you wanting your home to be more kid-friendly, an open floor plan or a better entertainer's house? Then you go from there."
Compromise
For those living in a home with a partner or spouse, design can become tricky if visions don't perfectly aline. Anstead, who was first at odds with her now-husband on the design of their home, stresses to allow both individuals to feel represented.
"It's really about listening to what each person wants," the designer said. "It's about compromising and finding a solution."
"What I see most in couples is that one wants modern farmhouse and the other wants modern industrial," Anstead added. "It's about mixing elements, combining the masculine and feminine."
Learn more design tips and tricks from Anstead when Christina on the Coast premieres May 23 at 9 p.m. ET on HGTV.