HGTV Host Hilary Farr Reveals Secret Battle With Cancer—'I Could Have Been Dead'
HGTV presenter Hilary Farr has revealed she secretly battled breast cancer, after being diagnosed with the disease in late 2014.
The Canadian-born TV personality, who co-hosts home renovation show Love It or List It with David Visentin, told People in a new interview that her ordeal was made all the worse because of incorrect medical advice.
Farr's journey started in 2012 when, after a routine mammogram, doctors discovered a suspicious lump. After immediately undergoing a lumpectomy, lab results confirmed that the tumor was precancerous, not malignant.
"I felt so much relief," British-raised Farr, 69, said of her reaction at the time. "I moved on."
However, Farr's world came crashing down in 2014 when a mammogram revealed that she had invasive breast cancer, with the tumor having invaded surrounding breast tissue.
Farr, who learned of her diagnosis while she was filming her show in Raleigh, North Carolina, underwent a second round of surgery to remove the jump.
"I was signed off by the medical oncologist [after the procedure] saying, 'You're done. You're fine. Off you go,'" the mother of one recalled.
Several weeks later, the presenter learned that she should have undergone radiation as part of her treatment, but was incorrectly advised by the medical oncologist that it was not necessary.
"I was terrified, because I knew I had a very small window," told People, before revealing that the fear she felt soon turned to "fury."
"I felt absolute fury that someone could be so flippantly wrong," said Farr, who filed a complaint against the now-retired oncologist. "I could have been dead."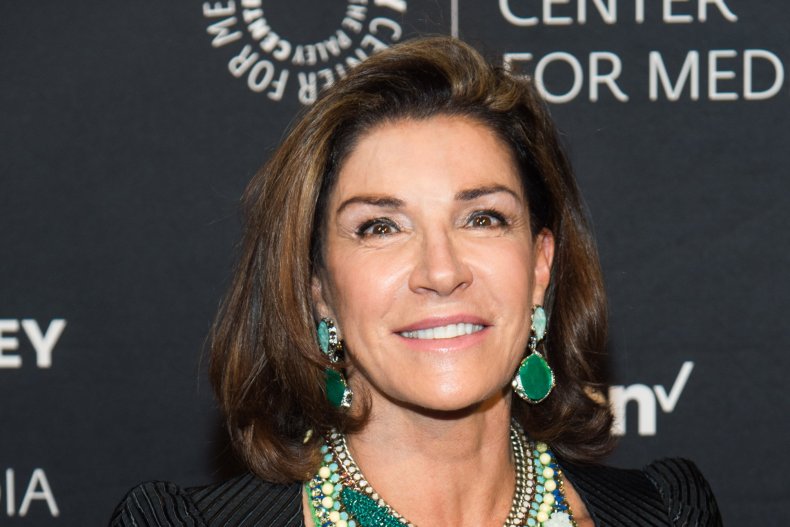 Things appeared to be moving in the right direction and she embarked on a 28-day course of radiation in March 2015. But seven months after her treatment, doctors discovered another suspicious growth in her breast.
Farr subsequently underwent a third lumpectomy, with the most recently discovered tumor found to be precancerous. She is now in remission.
The home design expert has broken her silence on her battle in the hope that her story will help others who are hesitant about going for health checks.
"Fear of breast cancer stops a lot of women from getting checked," she said, admitting that she doesn't want others to go through such an ordeal alone, as she did. "But as terrifying as it is, you face it."
"Thinking that you should keep it a secret or just power through doesn't help and it doesn't heal," she added. "If I can change that for one person, then that's enough."
As she looks forward to life after her cancer battle, Farr is now preparing for the December 20 premiere of her new eight-episode HGTV home design show, Tough Love with Hilary Farr.