A Hidden Threat During Natural Disasters: Scammers | Opinion
The 2021 Atlantic hurricane season was one of the most active in years. Hurricane Ida ripped through the southern United States and up the Eastern Seaboard, leaving $75 billion in destruction and over 80 deaths in eight states in its wake. Tropical Storm Fred swamped North Carolina when it came ashore, damaging and destroying homes, roads and bridges, and causing seven deaths. As the six-month Atlantic hurricane season begins this month, experts are predicting as many as 21 named storms and six major hurricanes in 2022. It's likely that a major storm will disrupt countless lives this year.
Beyond hurricanes, wildfire season is arriving ahead of schedule across much of the West, due to severe drought conditions and unseasonably warm temperatures. Elsewhere, Americans will be dealing with extreme weather events of all kinds—floods, tornadoes, and other disasters—throughout the remainder of 2022.
Unfortunately, it's not just extreme weather events that wreak havoc; scammers and fraudsters looking to make a quick buck will target the survivors who have been directly impacted by these tragic events, as well as charitable Americans looking to help communities recover by donating their time or money. As state attorneys general, we are ready to defend and support our communities whenever nasty weather—and the criminals that would take advantage of it—is on the horizon.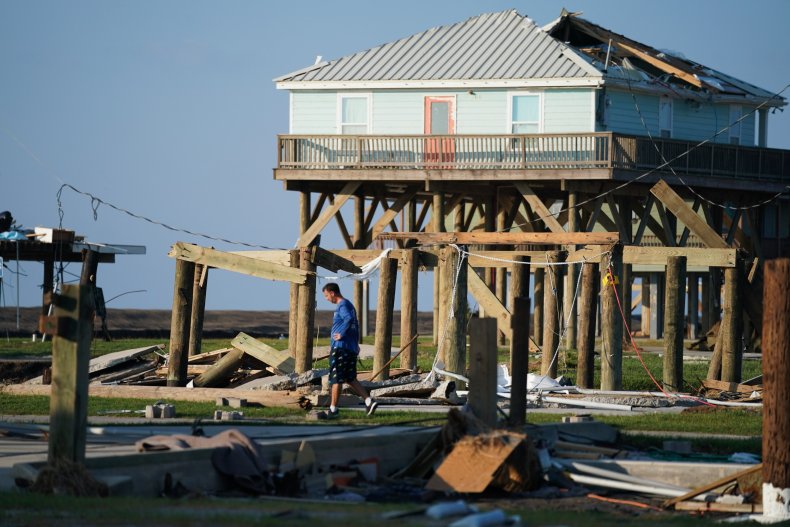 Potential illegal activity includes consumer fraud by dishonest contractors, especially from out of state, price gouging, and fraudulent charitable solicitations, which are all too common after hurricanes or other natural disasters. Over 1,400 cases of disaster fraud were prosecuted after Hurricane Katrina, to the tune of $500 million in economic damages. That extends online, as well; after Katrina, officials announced that over 5,000 websites claiming to be involved in the recovery effort were suspicious and potentially fraudulent.
State attorneys general play a critical role in protecting people from fraud and other scams, providing critical services to those in need of support, communicating with the public before and after a storm, and working with local, state and federal partners to coordinate recovery efforts. As the chief legal officers of each state, we also take scammers to court, run them out of our states when they take advantage of our people, and get financial restitution for the victims who are impacted.
Through the National Association of Attorneys General (NAAG)—which includes the nation's state and territorial attorney generals as members—we amplify and coordinate efforts to assist consumers. In recent years, state attorneys general and NAAG have lobbied Congress for policy changes, including more protections and benefits for first responders and public safety officers. NAAG also provides resources such as the Disaster Preparedness Manual and Resource Guide for State Attorneys General to assist communities in preparing for disasters of all kinds.
With hurricane season upon us, it is imperative that Americans make preparations to protect themselves and their loved ones. This includes planning potential evacuation routes, replenishing supplies of non-perishable food, preparing emergency supply kits, protecting, reviewing, photocopying, and securing important documents (especially insurance paperwork), and taking stock of personal property. It's also important to know the signs of disaster-related scams and fraud and learn how to safely donate money to those impacted by a natural disaster.
It isn't too soon to start thinking about being prepared. This month has already seen Tropical Storm Alex dump more than a foot of rain in Florida, flooding streets and vehicles, after previously damaging homes and causing three deaths in the Caribbean. And, as we get closer to September, when hurricane season is typically at its peak, extreme weather will only increase.
Preparedness is critical in making sure communities and families are ready when natural disasters do happen. Before, during, and after a natural disaster strikes, state attorneys general will be there to help families find safety, recover, and rebuild.
Attorney General Jeff Landry (R-La.) and Attorney General Josh Stein (D-N.C.) are members of the National Association of Attorneys General (NAAG).
The views expressed in this article are the writers' own.