High Cholesterol Vaccine: Clinical Trial on Humans Begins after Successful Tests on Mice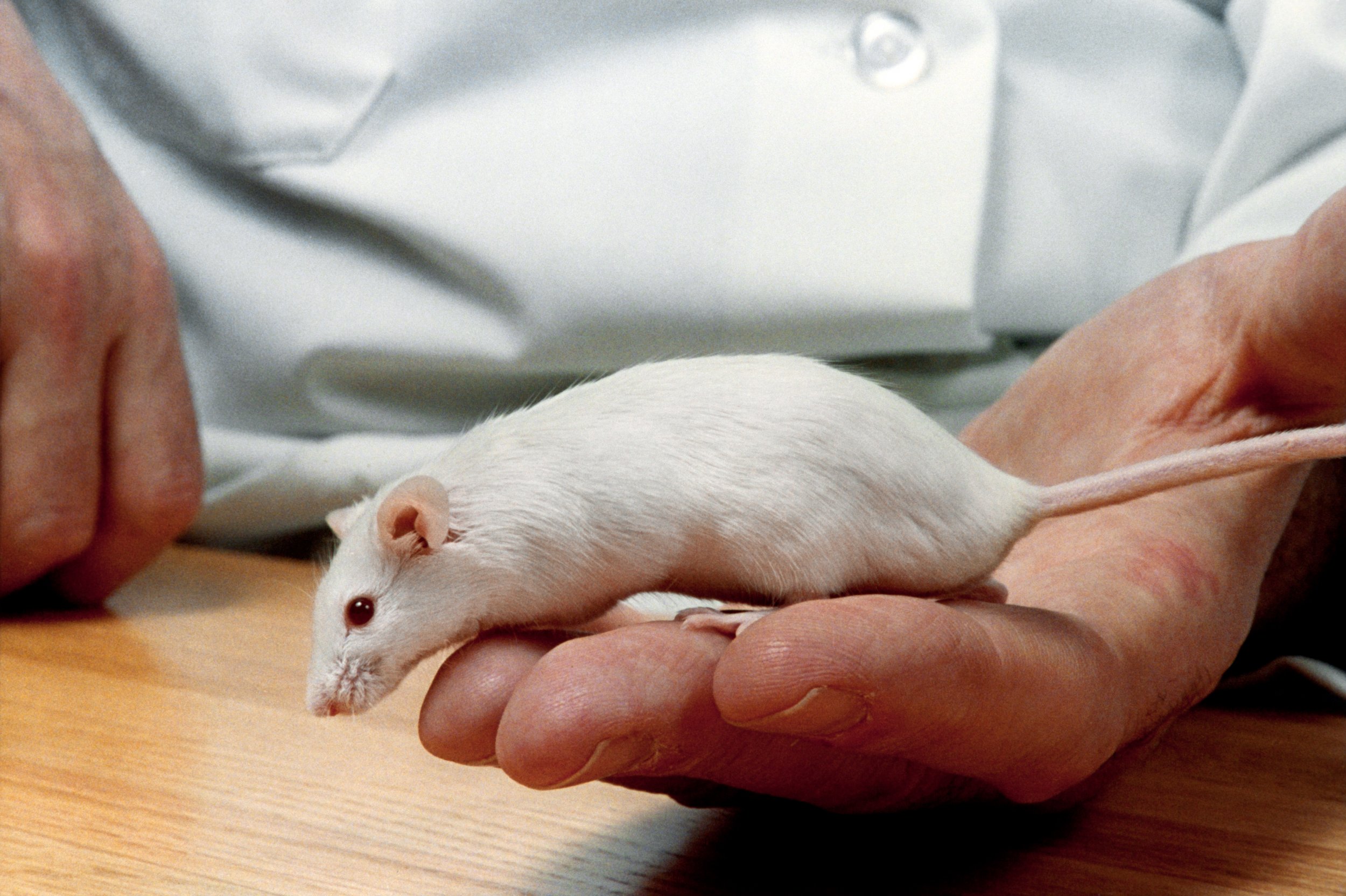 Scientists have begun a clinical trial to test a high cholesterol vaccine after research on mice proved successful.
If the vaccine turns out to be effective in humans, it could provide a long-lasting, convenient treatment for those suffering from high levels of cholesterol—which can lead to heart disease, strokes and death.
At present, high cholesterol is normally treated with statins. These belong to a group of medicines that help lower cholesterol levels and are taken to reduce the risk of further health complications. However, patients must take them every day and many do not comply because of side effects.
In a study published in the European Heart Journal, a team of scientists has shown how a newly-developed vaccine can be used to successfully treat mice that had been genetically modified to have high cholesterol levels.
High cholesterol causes atherosclerosis, which is the build-up of fatty material that narrows the arteries, eventually leading to heart disease and other complications.
The mice had been fed a high-fat, Western-style diet to induce high cholesterol. One group was then treated with the vaccine, while the other served as a control group.
The vaccine is injected under the skin and works by making the body produce antibodies that act against the enzyme PCSK9. This enzyme is involved in preventing the clearance of bad cholesterol (low density lipoprotein cholesterol—or LDL) from the blood. People get high levels of LDL cholesterol because of genetic factors or through unhealthy diets and lifestyles.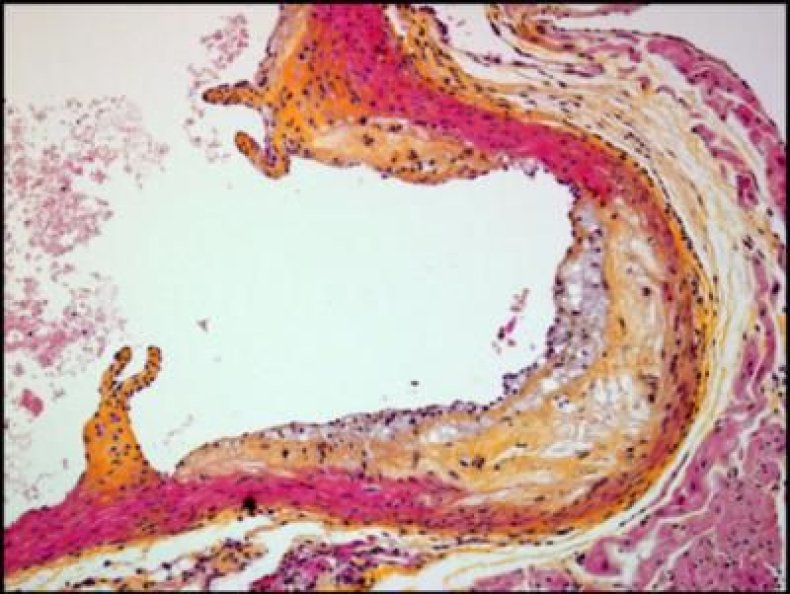 In the study, the scientists found the vaccine reduced the total amount of cholesterol by 53 percent. It also reduced damage to the blood vessels by 64 percent and reduced the markers of blood vessel inflammation by up to 28 percent. Researchers also showed the antibodies continued to work throughout the study and concentrations remained high at the end of the test period.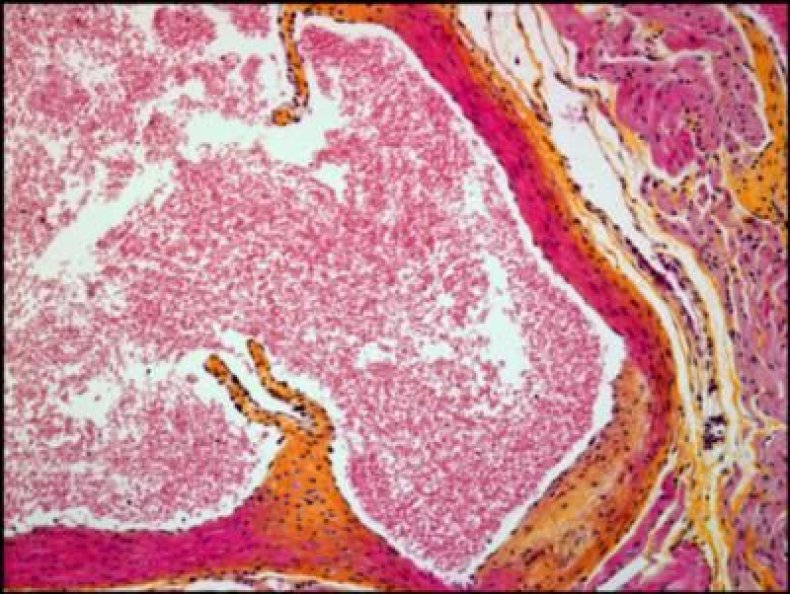 The vaccine is produced by AFFiRis, an Australian-based biotech company. It has now started a phase I clinical trial to test the safety and see if the results translate to humans. The trial is taking place at the Department of Clinical Pharmacology, Medical University of Vienna, Austria. The vaccine will be tested on 72 healthy people and is expected to be completed by the end of the year.
Günther Staffler, chief technology officer at AFFiRis, said in a statement: "The reduction in total cholesterol levels was significantly correlated with induced antibody concentration, proving that induced antibodies caused the reduction in cholesterol and also are ultimately responsible for the reduction of atherosclerosis development. As antibody concentrations remained high at the end of the study, it can be assumed they would continue to reduce cholesterol levels for some time afterwards, resulting in a long-lasting effect, as has been shown in previous studies.
"If these findings translate successfully into humans, this could mean that, as the induced antibodies persist for months after a vaccination, we could develop a long-lasting therapy that, after the first vaccination, just needs an annual booster. This would result in an effective and more convenient treatment for patients, as well as higher patient compliance."
However, other experts highlight potential risks. In an editorial accompanying the study, Ulrich Laufs, of Saarland University, Germany, and Brian Ference, of the University of Bristol, U.K., said the long-term immune effects must be "very carefully addressed" during clinical development.
Tim Chico, from the University of Sheffield, U.K., said: "This was a well-conducted but very early study, using animals not humans, and many questions remain about whether this approach could work in man.
"The theory is sound and I think this might have the potential to replace the need to take regular cholesterol lowering drugs. However, part of the appeal of this approach (that it works long term and possibly permanently) is also a drawback as it might induce side effects that would be difficult to reverse.
"If a drug causes a side effect this usually disappears when the patient stops the drug, but the approach used in this study would alter the immune system permanently. This would mean that any study in humans would need to assess safety over many years, and it is possible that the effect on cholesterol levels would not be sustained long enough to be of benefit.