High Demand, Low Supply Postpones 'Miracle' FDA-Approved Weight Loss Drug to Mid-2022
The wait for a new weight loss drug will take a bit longer than expected.
Wegovy, a drug manufactured by Novo Nordisk and approved by the U.S. Food and Drug Administration in June, is not anticipated to be in consumers' hands until at least the second half of 2022.
"Since Wegovy was made available in the U.S., the requests for this medicine have been unlike anything we could have anticipated," Novo Nordisk said in a December 21 update on its website.
The company said it had been informed that the manufacturer the company contracts with to fill Wegovy pens for the U.S. market has temporarily stopped manufacturing and deliveries due to issues related to Good Manufacturing Practices.
"This means there will be continued Wegovy supply shortages and patients may have difficulty getting their prescriptions filled," the company said. "This will take some time to resolve, and we currently expect all Wegovy doses to be available again in the second half of 2022."
The manufacturing delay is not expected to impact any other of Novo Nordisk's FDA-approved medicines.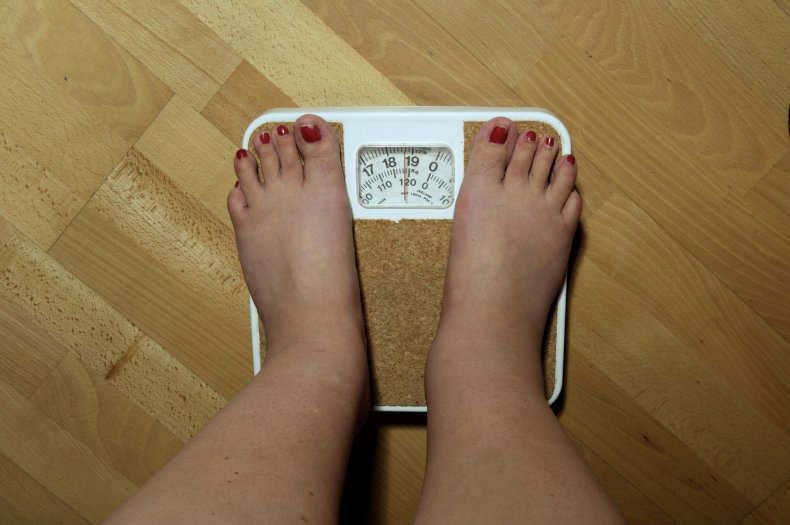 Wegovy is already a popular diabetes medication that will also be sold as a weight-loss drug. It is a higher-dose version of semaglutide, which according to studies has resulted in an average weight loss of 34 pounds, or 15 percent of weight.
Study participants steadily lost weight over a 16-month period, while those that received dummy shots lost an average of 2.5 percent of their weight.
The drug is prescription-based and meant for adults with either obesity or excess weight, calculated by a body mass index of 30 or more, or 27 or more, respectively.
The company said individuals who can also benefit include those with weight-related medical problems. Wegovy is to be coupled with a reduced-calorie meal plan and increased physical activity.
Entrepreneur Marc Andreessen has called semaglutide a "silver bullet" and a "miracle drug" for suppressing appetite. While on a podcast earlier this year, he mentioned taking Rybellus—a version of semaglutide made by Novo Nordisk—and how it benefited him.
"It just completely changes your relationship with food," Andreessen said. "You're just not hungry."
Injected once per week, this is the first FDA-approved drug for chronic weight management in adults with general obesity or overweight since 2014.
"Today's approval offers adults with obesity or overweight a beneficial new treatment option to incorporate into a weight management program," John Sharretts, deputy director of the Division of Diabetes, Lipid Disorders, and Obesity in the FDA's Center for Drug Evaluation and Research, on June 4. "FDA remains committed to facilitating the development and approval of additional safe and effective therapies for adults with obesity or overweight."
Approximately 70 percent of American adults have obesity or are overweight, according to the FDA, and losing 5-10 percent of body weight has been associated with a reduced risk of cardiovascular disease.
Wegovy mimics a hormone called glucagon-like peptide-1 that targets areas of the brain that regulate appetite and food intake. The medication dose must be increased gradually over 16 to 20 weeks to 2.4 mg once weekly to reduce gastrointestinal side effects.
Its safety and efficacy was studied in four 68-week trials, including three randomized, double-blind placebo controlled trials.
The largest placebo-controlled trial involved adults without diabetes who were 46 years of age and 74 percent female on average at the beginning of the trial. The average body weight was 231 pounds.