'High Fidelity' Canceled: Why Did Hulu Axe the Show?
High Fidelity has become the latest series to be canceled by Hulu, six months after its first 10 episodes aired on the streaming service. The fate of the show, which starred Zoe Kravitz as a music-obsessed young woman, was in the balance for a while, with Hulu taking extra time to decide the fate of the show due to it having a number of fans at the streamer. However, the show was eventually axed after its first season.
As the news of the show's cancelation came out, Kravitz shared a photo of the show's cast and crew on her Instagram, in a post she gave the hashtag "#BreakUpsSuck." The caption to this image wrote: "i wanna give a shout out to my #highfidelity family. thank you for all the love and heart you put into this show. i'm in awe of all of you. and thank you to everyone who watched, loved and supported us."
According to Deadline, the option on the cast of High Fidelity was extended by a month to give Hulu more time to think about whether they wanted to order Season 2. They also reported that the show had "internal support at Hulu," who took the series from Disney+ after it was deemed to not be "family-friendly."
Deadline also reported that the show is unlikely to move to another network. This is despite the show being positively received by critics. The Hulu series has an 86 percent score from critics, and an 82 percent audience score—though notably, these are lower than the original 2000 movie currently has.
These positive reviews seem to suggest that it is relatively low viewing figures that have caused the cancelation of High Fidelity. Streaming services like Netflix has previously revealed that one of the main metrics that streamers look at is how many new subscribers a show brings in versus how much it costs to make.
As a fairly high-budget show with a big star in its lead role in the form of Kravitz (who reportedly made $3 million for her last TV role in Big Little Lies Season 2), the show would need to get a large number of viewers and subscribers to make it viable for Season 2.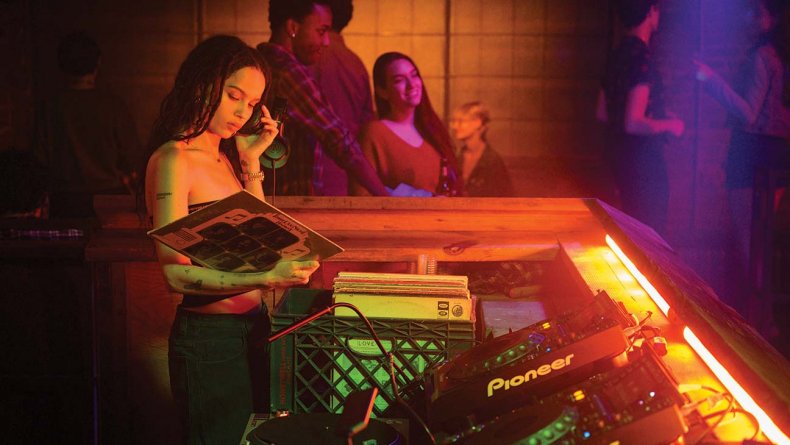 The presence of a high profile (and expensive) star in its lead role may have been the show's undoing. Love, Victor, another Disney+ show that moved to Hulu, "looks promising for a renewal" per Deadline and has no stars attached to it on the caliber of Kravitz.
However, Hulu does not reveal its full viewing figures, so it is difficult to ascertain exactly how well the show did for the streamer.
High Fidelity is one of the few shows canceled by Hulu this year. Also getting the axe were Light as a Feather, while Marvel's Runaways was canceled late last year. The Vampire Chronicles and Ghost Rider, meanwhile, were axed before going into production.
High Fidelity is streaming now on Hulu.