Everything You Need to Know About John Cusack's 'High Fidelity' Series on Hulu
In 2000, viewers were introduced to Rob, a record store owner portrayed by John Cusack in the adaptation of Nick Hornby's novel, High Fidelity. A certified music nerd with a slightly obsessive habit of making top five playlists, Rob was equally illuminating and insufferable, candid and elusive, charming but disastrous with romance.
Now 20 years later, Rob is getting an update. The beloved book-turned-movie will release on Hulu as a series that views its predecessors through a refreshingly modern lens.
Rob will still be the owner of a little record shop and maintain an authoritative voice on all things music, and, of course, all matters of romance will still be a source of conflict for the character. However, High Fidelity the series Rob is now Robin—a biracial, bisexual woman, starred by Zoë Kravitz. And instead of a Chicago location, Rob and her store now reside in Brooklyn.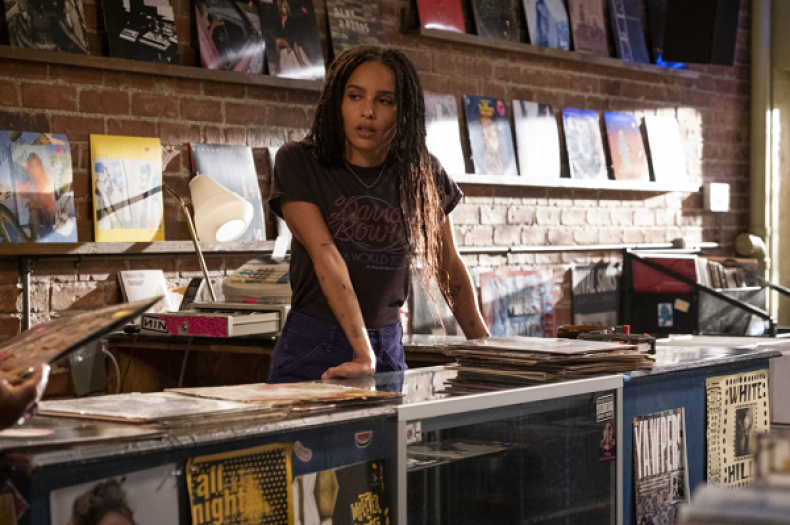 David H. Holmes and Da'Vine Joy Randolph will play Rob's buddies and record store employees Simon and Cherise, respectively. Meanwhile, Kingsley Ben-Adir will star as Russell, the ex-boyfriend Rob is still struggling to get over, while Jake Lacy serves as Clyde, her latest complicated love interest.
Although Kravitz had the book and the movie to help inform her character, the singer and actor told Billboard she didn't have to look too far beyond herself to tap into the role.
"Yeah, I think she is very close to me," Kravitz said in an interview with the publication released Thursday. "A lot of my friends who've seen the show say it's the first time they've actually seen me in a character. I'd like to think that Rob, in terms of where she is emotionally, is maybe me five years ago. Not that I don't get lost and confused sometimes or that I won't be lost and confused again in a new and different way."
While music still serves as the ethos of High Fidelity, Kravitz promised the series would take viewers down an interesting path of self-discovery. "The show is about being human," she said.
"It's about love and relationships and heartbreak and self-discovery and self-sabotage. That was the most important thing—the show has to have heart and it has to be human. That's all I cared about at the end of the day," Kravitz added.
All 10 episodes of High Fidelity will release on Hulu on Friday.
Everything You Need to Know About John Cusack's 'High Fidelity' Series on Hulu | Culture