9 Best Places to Eat Near the High Line
You don't have to go hungry on the High Line; there are ample eateries within a few steps.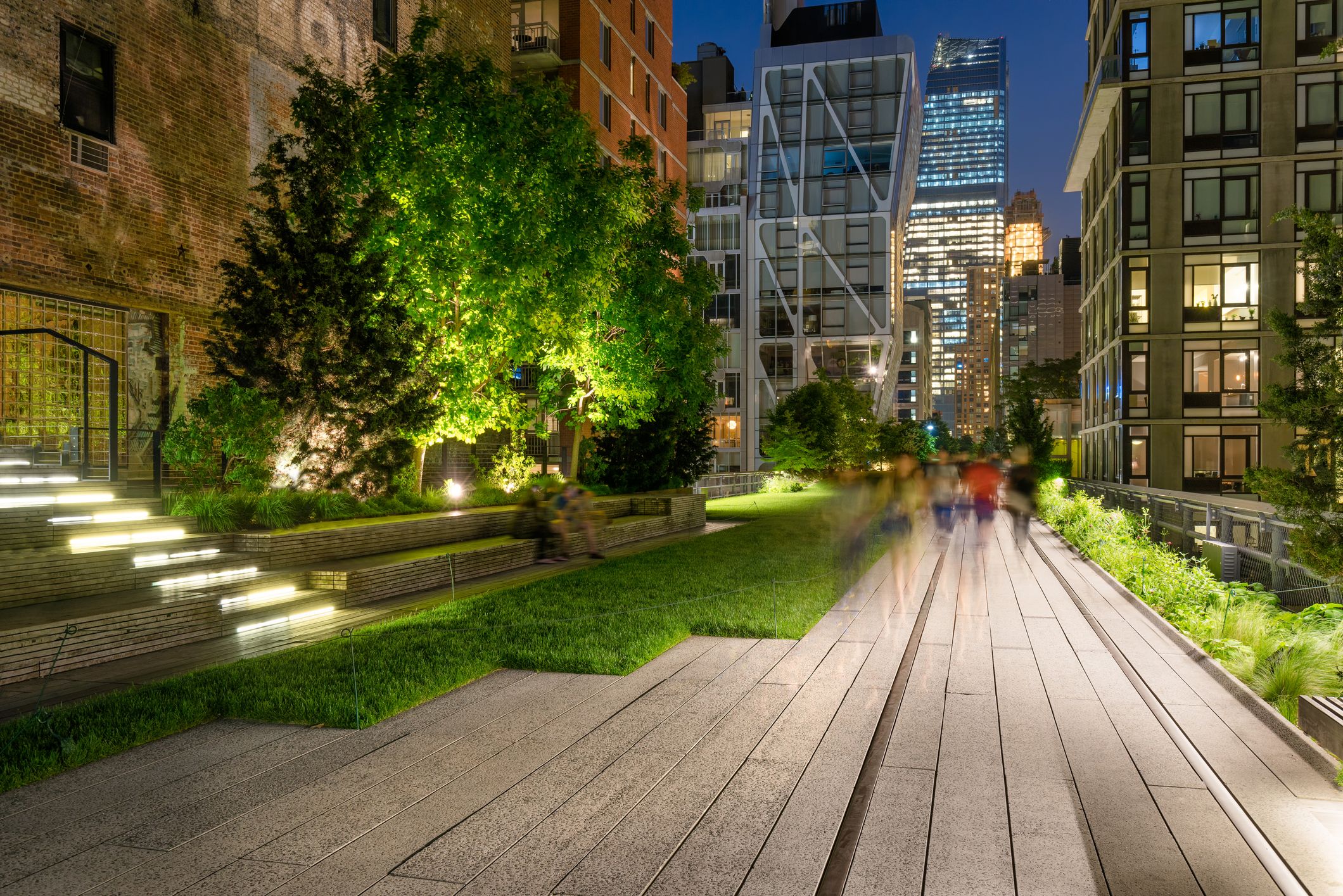 When the first stretch of the High Line opened in 2009, it became an instant classic, completely transforming western Chelsea. Now sitting next to art galleries are dazzling buildings designed by "starchitects" and destination restaurants. After the 1.5-mile jaunt on the elevated parkway, you'll be hungry. Here's where to eat.
View an interactive Google Maps list of all the essential eateries along New York's High Line.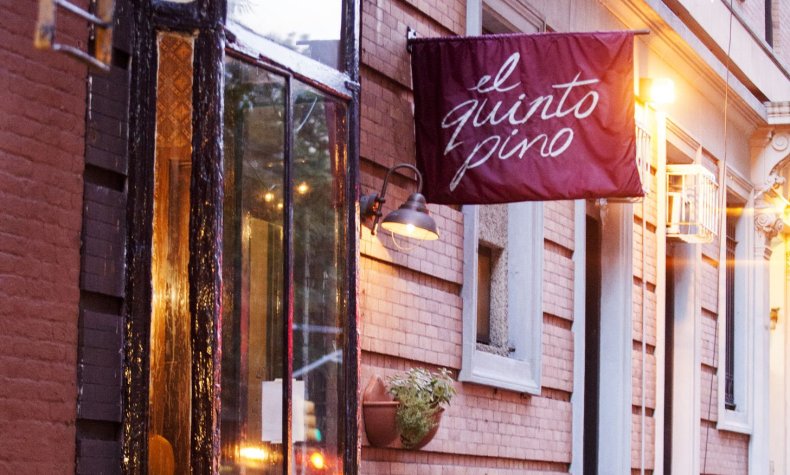 A solid and consistent spot for straight-forward Spanish fare from chefs Alex Raij and Eder Montero, El Quito Pino sits about midway through the High Line (exit on 23rd St.). From crispy patatas bravas to gooey ham croquettes to an exquisite sea urchin sandwich, this diminutive Spanish spot is a tango on the taste buds.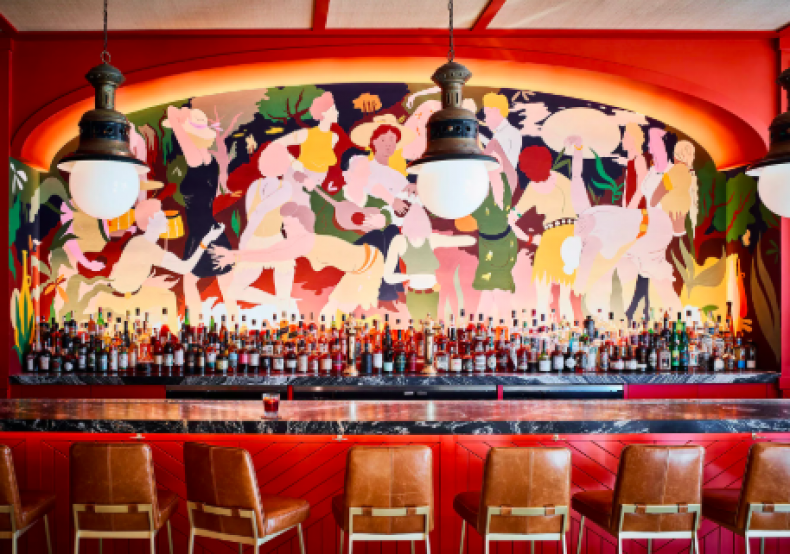 Talented chef Ryan Hardy (of Charlie Bird fame) is at the helm at this two-story spot just north of the High Line, which puts a heavy Italian accent on seafood. Spaghetti interlaced with uni and roasted branzino get a lot of nods from regulars, but don't skip the crudo section of the menu, which is especially good here: super-fresh raw, citrus-drizzled scallops, tuna belly, and Hamachi, among others, are excellent.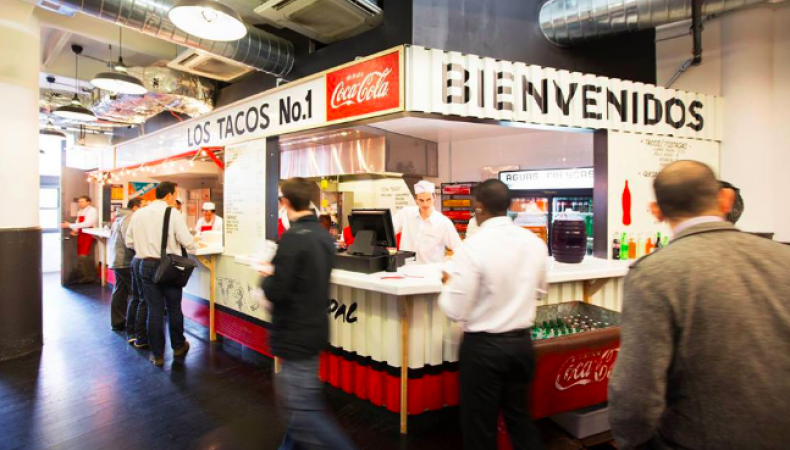 Housed in the always-bustling Chelsea Market just a fork's throw from the High Line, this fast-casual Mex eatery serves one of the best tacos in New York City: the al pastor, or as it's called here, the adobada, marinated pork shaved off a spit into a tortilla and garnished with pineapple and salsa.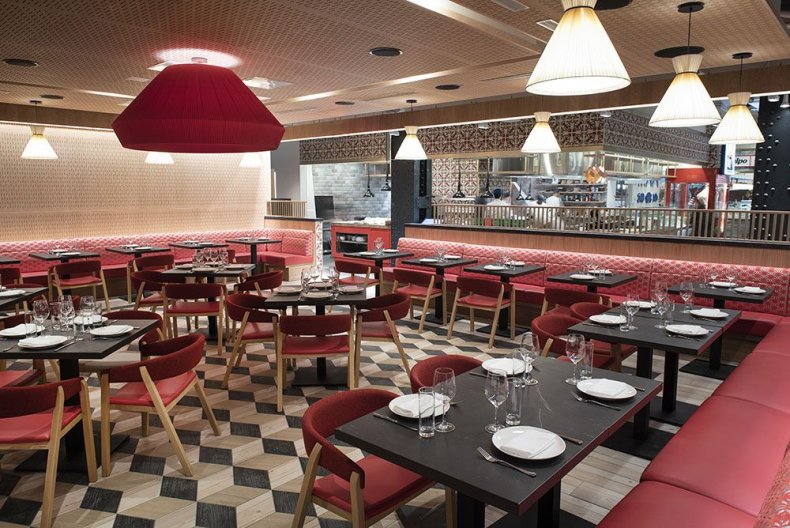 Operated by Spanish super-chef Jose Andres, Mercado Little Spain is less of a restaurant and more of a Spain-sized food hall dedicated to the cuisine of Iberia. There are counter-top spots that serve way-better-than-average Spanish classics like gambas al ajillo and pan con tomate and more refined spaces emphasizing Spanish coastal cuisine, among a handful of eating options here.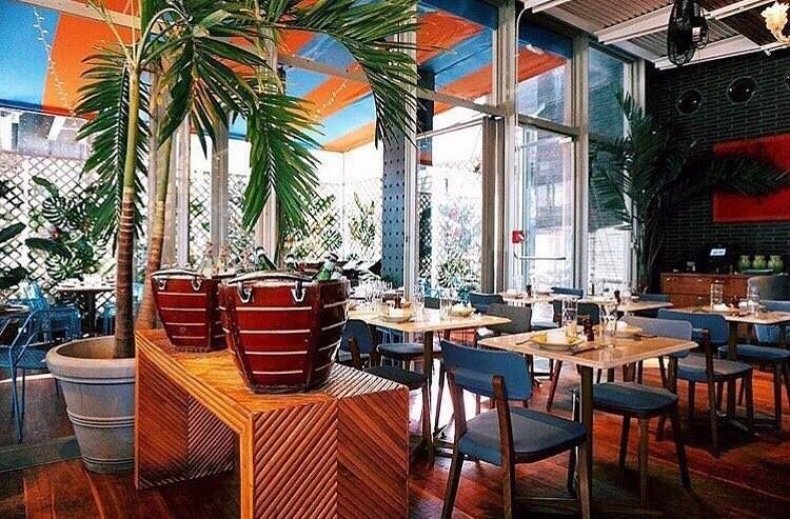 5. Santina
Brought to you from the chefs that gave us Dirty French, the Grill, and Carbone, among other great restaurants, Santina is situated below the High Line in a glass-walled space. The emphasis here is on coastal Italian cuisine and the vibe feels like you're dining on the Amalfi Coast in the high-swinging '60s. First timers should definitely opt for a cecina or two, chickpea pancakes, and don't overlook the lamb-and-mussel-loaded pasta dish chitarra Santina.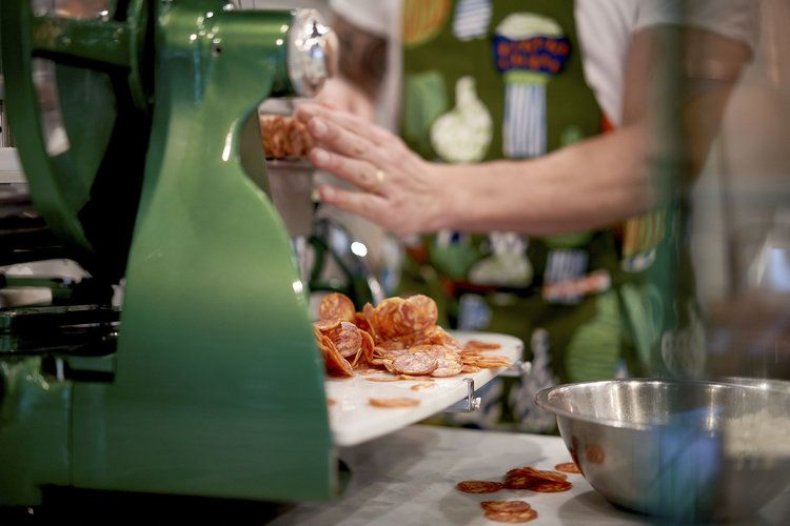 6. Simò Pizza
In a city that is now loaded with above-average Neapolitan pizzerias, it's getting increasingly difficult to get excited about thick-crusty tangy pizza in the Big Apple. But Simò is worth a bite for its excellent pies, its affordability, and location a few steps from the southern entrance/exit of the High Line.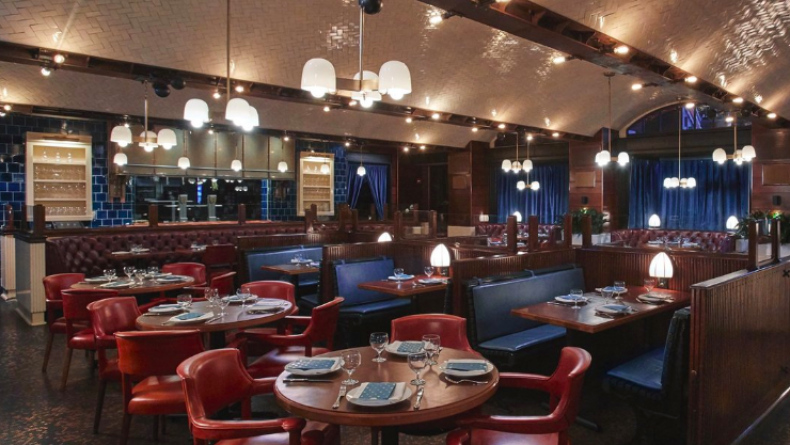 Anything but standard, the in-house eatery for the Standard Hotel churns out solid contemporary American fare. The top toque in the kitchen is none other than Rocco DiSpirito, an early celebrity reality TV star. The vaulted-ceiling space gives off the vibe that the restaurant has been there for decades, even though it hasn't. The thick and juicy 44-ounce porterhouse steak is grilled on binchotan, Japanese white charcoal, and worth the splurge.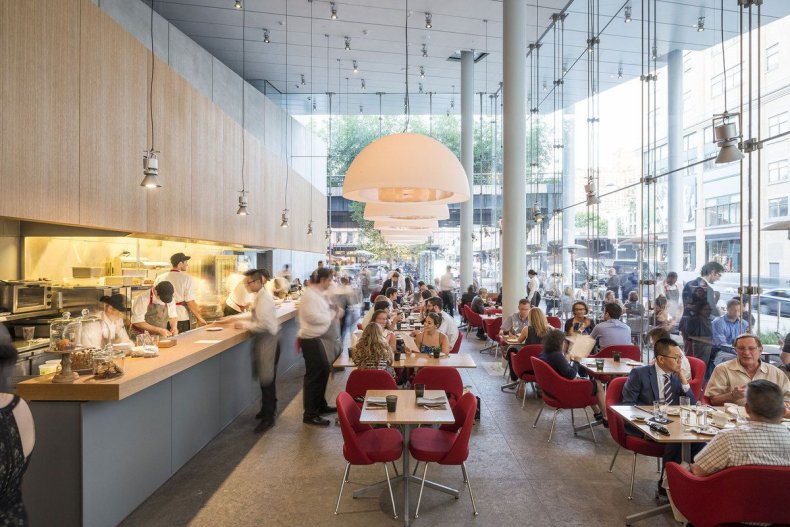 8. Untitled
The in-house restaurant for the Renzo Piano-designed Whitney Museum at the southern end of the High Line, Untitled is run by prolific and successful restaurateur Danny Meyer. And like most of Meyer's restaurants, it's an always-solid choice. The menu sticks to contemporary American fare with curried lamb meatballs, fried chicken, and roasted monkfish.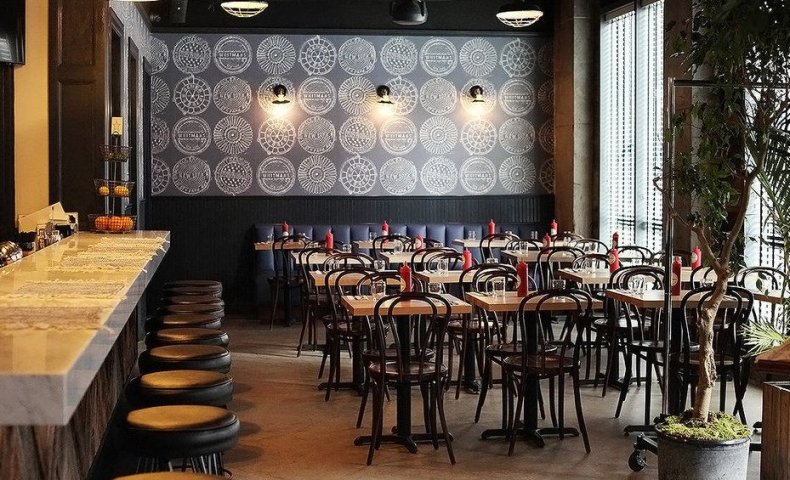 9. Whitmans
Minneapolis gave us Prince. Fewer people realize the Twin City also gave us the Juicy Lucy, a burger bubbling with molten hot cheese in the middle of the patty. And you need not go to the Midwest to try it. At the north end of the High Line, cozy up to Whitmans, a burger joint whose flagship is an East Village eating institution. If the idea of hot cheese squirting onto your palate is not so palatable, then order a PB&J burger, a short rib blend patty topped with peanut butter and bacon. It's way better than it sounds.