Police Tase Woman Overdosing, Give Her Narcan After She Allegedly Tried to Bite Man's Genitals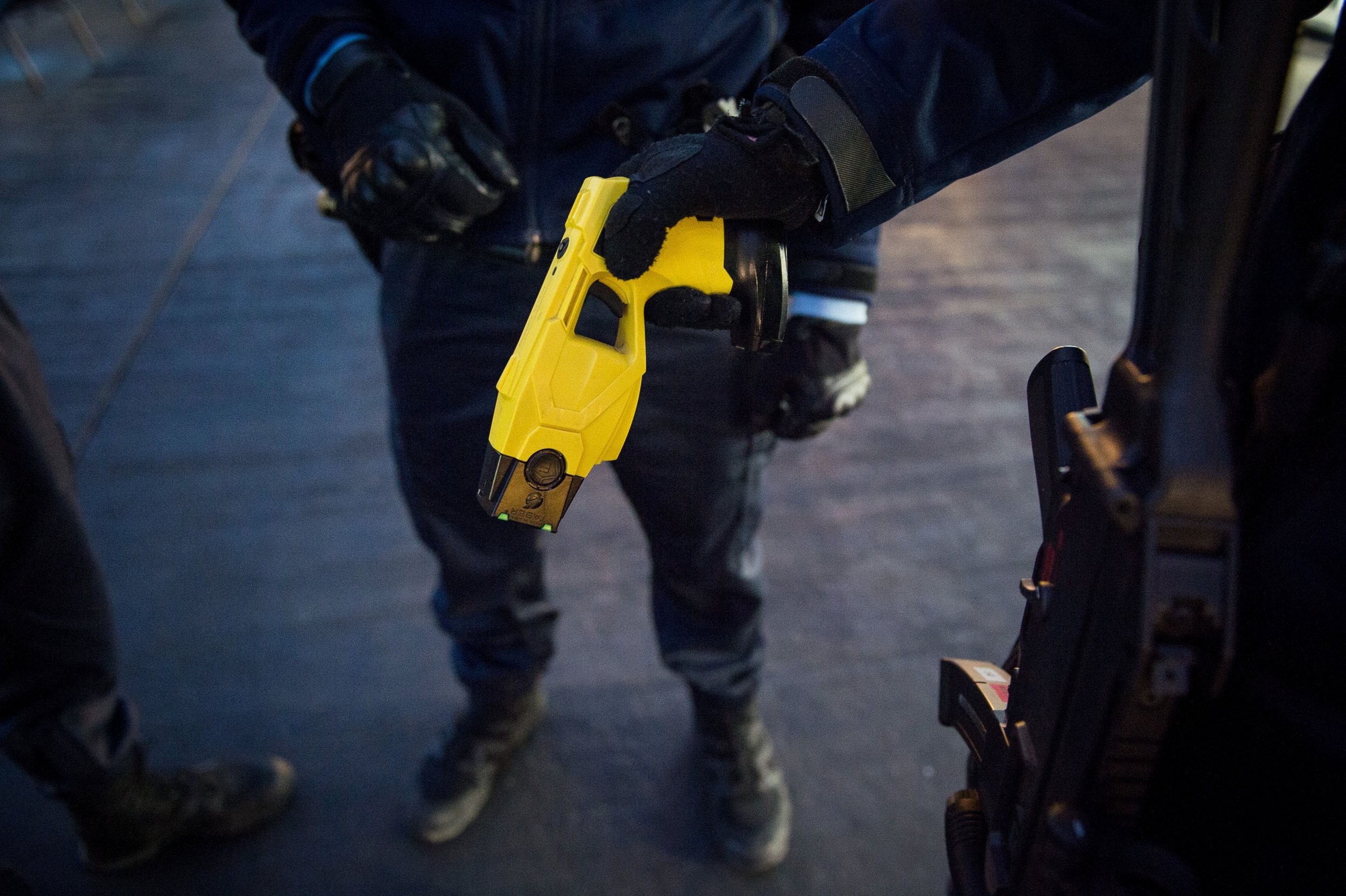 A woman tried to bite off a man's genitals during sex, police in Hanahan, South Carolina, said.
Authorities were told that the woman was high on heroin and methamphetamine at the time, according to local news outlet WCSC.
Hanahan Police Chief Dennis Turner said officers shot the woman with a Taser and then used Narcan, an overdose-fighting drug, to revive her.
"Honestly, it's one of the most disturbing videos, body cam videos, I have seen in my career. It honestly reminded me of something you would see off of a horror movie," Turner said.
"I won't be doing anymore media releases, other than what was put out locally, on this matter as it is still under investigation," Turner told Newsweek when asked for updates and more information on the people involved. "Once this matter is brought to conclusion, another release will be issued."
The woman was hospitalized after the incident, and charges are pending, according to The Associated Press.
Last month, a woman in Louisiana fought off an attempted rape by biting the assailant's genitals, police said.
"She was just cowering in the corner with the table. He approached several times (with a knife), and she fought him off with it," spokesman for the Westwego Police Department Lieutenant Eric Orlando said, according to Nola.com.
Last year, an Indian woman castrated her religious teacher after he tried to rape her, according to Al Jazeera.
The 23-year-old law student said that the 54-year-old had been assaulting her for years, according to G Sparjan Kumar, the district police chief in Thiruvananthapuram, Kerala state.
In 2015, Amber Ellis was arrested for maiming and assault with a dangerous weapon after trying to bite off her boyfriend's penis while he slept, according to a Tulsa, Oklahoma, news station. The couple started fighting about "how needy she had become" upon returning from a night of drinking. The man fell asleep and woke up with Ellis allegedly trying to bite off his penis.