'High-Risk' Beef Recall: USDA Issues Alert About Uninspected Products
Federal officials announced a recall on raw beef it referred to as "high risk" after it was sent out without being inspected.
After officials reviewed records and discovered that the beef products were "produced and packaged without the benefit of federal inspection," the U.S. Department of Agriculture (USDA) said, they triggered the recall. It affects more than 7,000 pounds of raw beef.
That review took place on Friday, and the USDA sent out a statement on Saturday.
The USDA pointed to both frozen and fresh beef products from PFP Enterprises, also known as Texas Meat Packers, based in Fort Worth. The recalled items, produced on March 23 and March 24, were beef skirt diced for tacos, pre-seasoned beef for fajitas, seasoned angus beef flank steak for fajitas and seasoned angus beef flank steak strips for fajitas.
The products were classified as being part of a "Class I" recall, in which there is "a health hazard situation where there is a reasonable probability that the use of the product will cause serious, adverse health consequences or death," according to the USDA. Such products are labeled as having a high health risk.
The affected products were "shipped to institutional and retail locations" around the country, including neighboring states and the Midwest.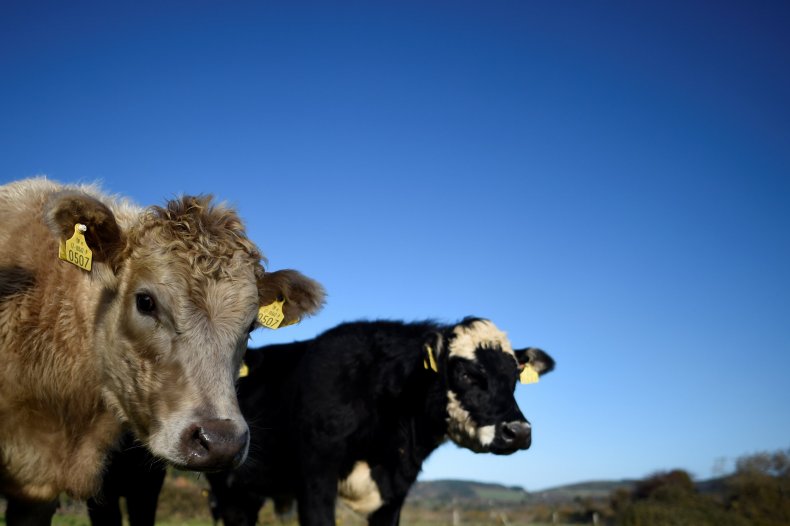 A spokesperson for the company did not immediately return Newsweek's request for comment.
An inspector from the USDA's Food Safety and Inspection Service is supposed to be at plants like the one at Texas Meat Packers every day they are in operation.
"There have been no confirmed reports of adverse reactions due to consumption of these products," the USDA said in its statement. "Anyone concerned about a reaction should contact a health care provider."
The agency recommended that any of the frozen products in people's freezers be thrown out or returned to the store.
Texas Meat Packers previously faced a recall when the USDA announced that more than 7,500 pounds of ground beef was improperly branded and contained "an undeclared allergen." Products made in September were found to have soy during an investigation that followed a complaint from a school, but the allergen was not listed on the labels. The recall, also designated Class I, was announced in December and affected institutional products, not retail ones.
SaveSave