High School Accused of Allowing Bullying, Assault of Transgender Student
A New York mom filed a complaint accusing a school of allowing her transgender daughter to get bullied by classmates and physically assaulted by one of the students' cousin.
Ronette Hinkson filed a case with the State Division of Human Rights on March 11 against the New York City Department of Education (DOE) and the W.H. Maxwell Career and Technical Education High School after her 15-year-old daughter, identified as M.B., was beaten up after she received transphobic slurs and threats on social media.
"This vicious physical attack on a 15-year-old child would have been prevented had the Department of Education notified my client that her transgendered daughter was being bullied at school on account of gender identity" civil rights lawyer David H. Rosenberg, who is representing Hinkson and her daughter told Newsweek on Friday.
The complaint alleged "unlawful discriminatory practices relating to Human Rights Law because of discrimination on account of sex, gender identity, and retaliation for opposing discriminatory practices."
The physical assault, which was caught on camera, happened on January 18 when M.B. was leaving school, according to the lawsuit.
A student's cousin referred to in the complaint as "King" repeatedly punched and slapped M.B. after she was thrown to the ground as students cheered on, according to the video which was obtained by the New York Post. Another person was also brawling with M.B. before police officers broke up the fight. "King" had escaped the scene and has not been arrested, according to Rosenberg.
"This caused M.B. to sustain physical pain, emotional trauma, public embarrassment, shame and humiliation," the complaint said of the violent attack.
It all started on November 9 when Damara Graham, one of M.B. 's classmates, invited the ninth-grader to a group chat on Snapchat where multiple students in the same class used fake names and subjected M.B. to "ridicule, taunts, and cruel mockery."
Ten days later the students sent transphobic insults to M.B. through messages that read: "[You're] waste of sperm," "Dumb Tra**y B**ch," "Burning the pride flag" and "B**ch is mad ugly," among others, according to the complaint.
In the same chat room, "King" threatened M.B. saying, "U not pressing my cousin I'll come to that school pls don't play with me."
M.B. reported Graham's actions the next day and told a step dance teacher at school that she was being harassed. The 15-year-old showed the teacher a video copy of the Snapchat messages containing the transphobic slurs and asked her to report the complaint to the school's guidance counselor.
However, the guidance counselor "failed and refused to contact the authorities" despite having evidence showing clear threats of physical violence from "King" according to the lawsuit. The counselor was also accused of refusing and failing to contact M.B. 's mother.
"[All the counselor does] is she goes to the gym class and pulls out both of them, my client and the harasser [Graham], in front of everyone, embarrassing my client, and pulling them both into a conference [room] to have a sit down where the harasser pretty much apologized for what happened," Rosenberg said.
The case alleged that the "willful negligence" of the school in failing to inform Hinkson about the harassment and physical violence threats resulted in M.B. being physically assaulted on January 18.
"Had the Department of Education notified my client in November of the bullying and the harassment that my minor client suffered on account of gender identity, none of this would have happened," Rosenberg told Newsweek. "My minor client would not have been assaulted because my minor client's mother would have and ultimately did pull her out of school."
A spokesperson from the city's DOE told Newsweek on Friday that the filed complaint will be reviewed.
"Bullying and harassment have absolutely no place in our school communities. We take such allegations and the safety of our students very seriously and will review the complaint. Our schools must be sanctuaries for our young people as they grow academically and socially," she said.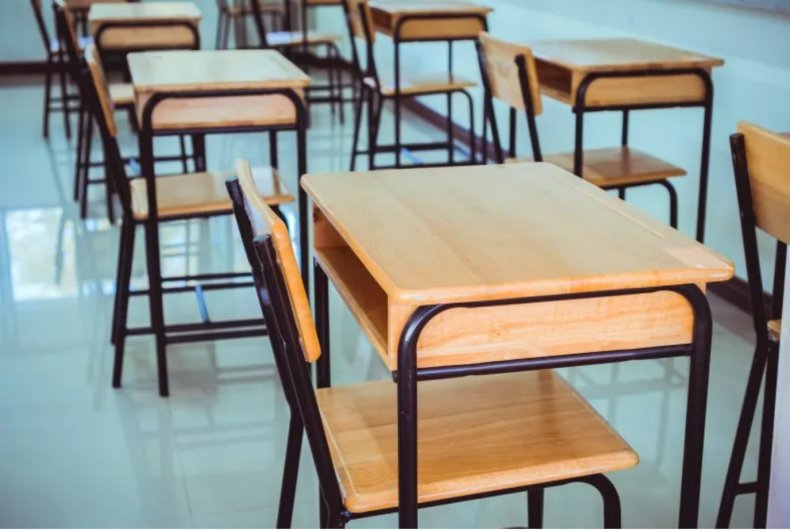 The attorney said that the school has launched its own investigation into the incident as a result of the "mass publicity" that it received. However, he added that neither the school nor the DOE responded to his filed complaint yet.
"There's a lot of transphobia you wouldn't think is right in New York City, we're in such a liberal city to be in, they say, but unfortunately, we still have a lot of transphobia especially in the Department of Education," Rosenberg said.
"This case is about how we need more open communication in New York City and in the Department of Education, when it comes to the rights of transgenders. There needs to be lessons and instruction on what is and what isn't okay, it's not a joke. It's not funny and somebody got seriously hurt," he added.
Newsweek reached out to the school for comment.
Update: 03/25/22 4:02 p.m. ET: The story has been updated to include comments from the DOE.