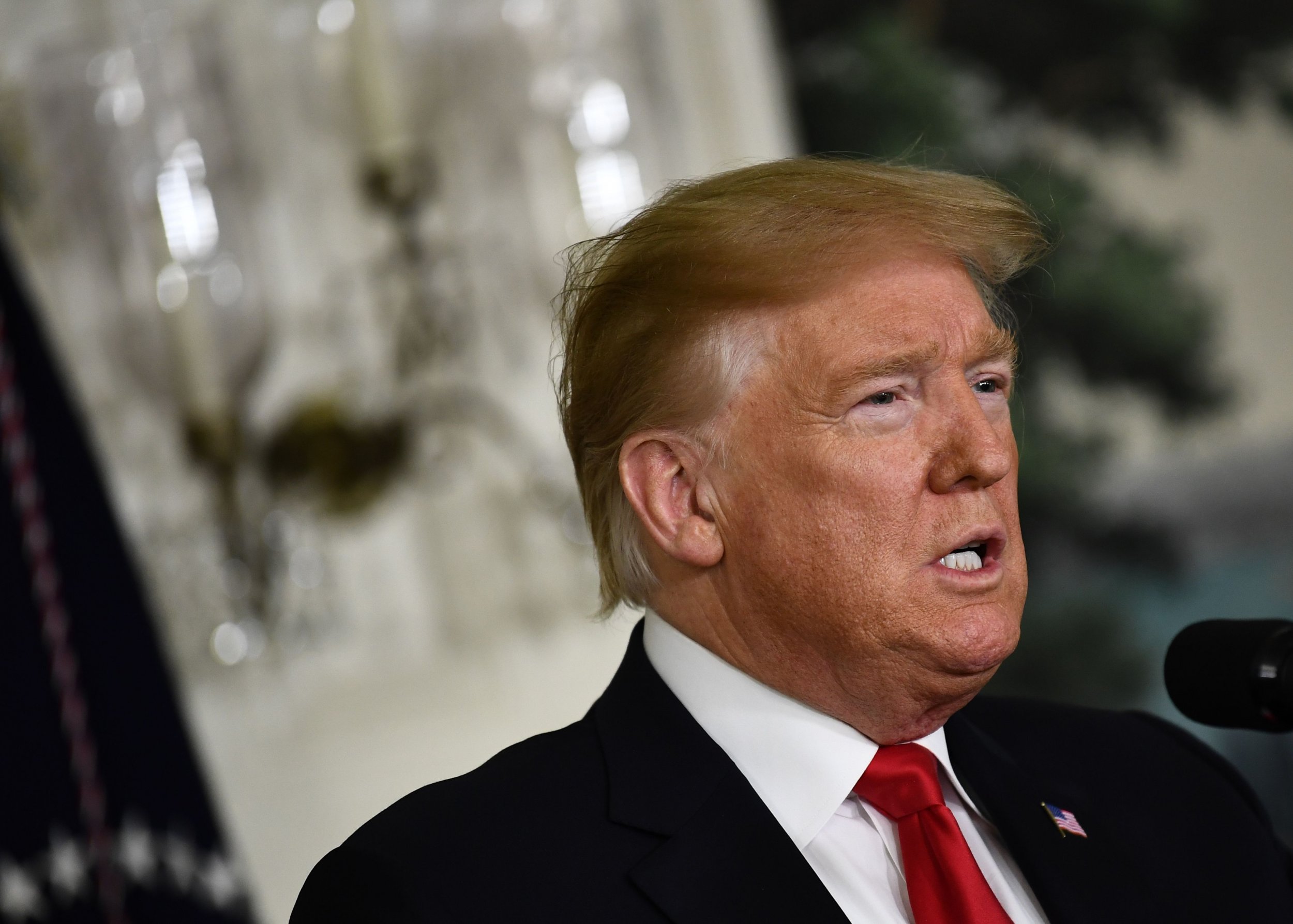 A homework assignment asking high school students to debate if President Donald Trump is fascist was met with mixed reactions from parents, prompting the school's principal to alter the assignment for future lessons.
Haverhill High School history teacher Shaun Ashworth gave students an assignment titled "Some People Claim That Donald Trump Is a Fascist: Time to Check It Out!" according to WHDH. It asked students at the Haverhill, Massachusetts, school to decide if the characteristics of a fascist leader applied to Trump based on his comments and actions.
The assignment included 14 characteristics of fascism, which were published by Laurence W. Britt in Free Inquiry magazine in 2003, according to The Eagle-Tribune. Principal Glenn Burns referred to the author as Dr. Britt, as others have, but Snopes reported Britt is not a doctor and described himself as an amateur historian. The list was also used during former President George W. Bush's time in office.
A parent posted about the assignment in a private Facebook group, prompting others to vocalize their opinions on the assignment. Some parents were perturbed by the task that was given to students, claiming that it wasn't appropriate for the classroom.
"I support the President," Dave Prescott told WBZ. "I support a lot of the things he does. And for them to talk about fascism, in regards to the president, I just think this isn't what I'm sending my kids to school for."
Another parent wrote on Facebook that they had an older child who had Ashworth as a teacher a few years ago, Boston 25 News reported. The parent said their child didn't receive an assignment about whether then–President Barack Obama was a fascist when he was in office.
While some people were upset about the assignment, students and parents also came to the teacher's defense. Angelina Parolisi told Boston 25 News that she was a student of Ashworth and credited him with being a great educator who taught students to think deeply.
"I see an assignment that asks tough questions and encourages children to think for themselves," parent Helen Zbitnoff told the news outlet.
Spencer Zbitnoff, a ninth-grade student at the school, said during an interview with The Eagle-Tribune that the assignment was meant to teach students about the signs of fascism. He said that most of the students decided that the president wasn't fascist, even those he considers to be his "more liberal friends."
In response to the controversy, Burns told The Eagle-Tribune that he met with history teachers and department heads. He also sent an email to parents regarding concerns about political bias in the classroom and said the assignment may have "missed the mark." He added that the prompt could have "skewed" the debate about Trump, giving students the impression that they should prove the president was a fascist.
"As a learning institution, we want to keep a neutral ground and a safe space for debate," Burns said. "I think the way it was worded had the potential to skew our kids' thinking as to what the teacher wanted to see, but that wasn't the intention of the assignment."
Next year, teachers will once again address fascism, but a different assignment will be used. Moving forward, the principal said the school will be more mindful of how teaching materials are worded to ensure assignments are thought-provoking but also neutral and unbiased.