High School Basketball Coach Serves 1-Game Suspension After Team Routs Opponent 92-4
A high school girls' basketball coach in Connecticut served a one-game suspension after his team beat its opponent 92-4, a score that led to a backlash about his sportsmanship.
Coach Jason Kirck, of Sacred Heart Academy in Hamden, Connecticut, sat out one game after Lyman Hall High School coach Tom Lipka called for more consequences for Kirck allowing his team to score 88 more points than Lipka's.
Sister Sheila O'Neill, Sacred Heart's president, wrote a statement apologizing for the incident.
"Sacred Heart Academy values the lessons taught and cultivated through athletic participation including ethical and responsible behavior, leadership and strength of character and respect for one's opponents," she wrote.
"(Sacred Heart Academy Administration and Athletics) are in communication with Lyman Hall High School, the Southern Connecticut Conference and (Connecticut Interscholastic Athletic Conference), and are addressing these concerns internally to ensure that our athletic programs continue to encourage personal, physical and intellectual growth," Sister O'Neill was quoted by the CT Insider news site.
However, Lipka said an apology was not good enough, calling for more concrete consequences.
According to CT Insider, Kirck was suspended from Sacred Heart's game against Hamden High School, the school's rival, Thursday evening. Sacred Heart is set to play Lyman Hall again on January 28.
The Connecticut Interscholastic Athletic Conference, or CIAC, is responsible for overseeing the state's high school sports. It said Sacred Heart was not involved in a program the organization offers called "Class Act," which educates coaches on how to manage high school games and scores "in a manner that is sportsmanlike and respectful of opponents."
This kind of incident has popped up in the past with other sports. Newsweek reported in October on a Michigan high school soccer coach who apologized after letting his team score 17 goals when the other team had scored none, saying he didn't mean to "humiliate your players or your program."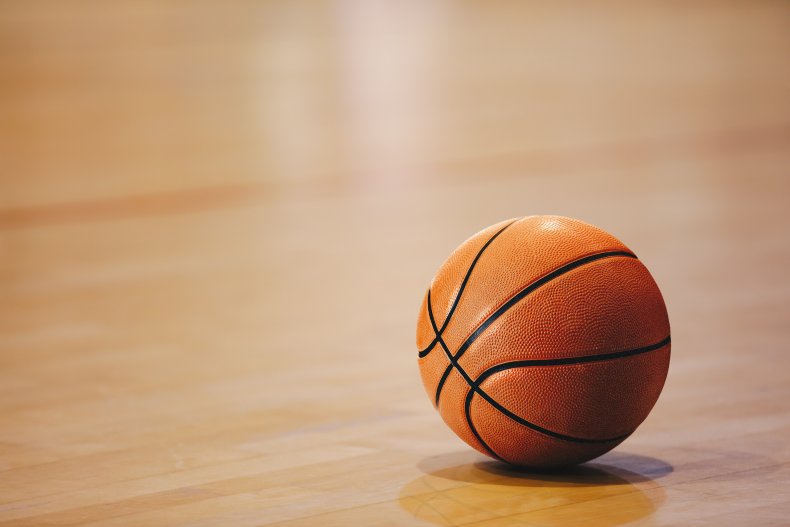 "The CIAC promotes safety and sportsmanship above all else for our member schools," Gregg Simon, the CIAC's associate executive director said in a statement. "We have been in communication with both schools as well as the Southern Connecticut Conference and we will continue to offer support to our member schools as they work through this difficult situation."
Lipka told Hearst Connecticut Media on Tuesday the "coach has control over the final score. You can sit in the zone. Your man-to-man doesn't have to come out past the 3-point line. They were still running fast breaks in the fourth quarter on long outlet passes."
Sacred Heart Academy Athletic Director Raymond Degnan said the school will not further address the suspension or Monday's game until Kirck returns.
Sacred Heart Academy defeated Hamden 42-39 on Thursday under assistant coach Patrick Gallagher.
The Associated Press contributed to this report.