ISIS-Interested Teen Says It Was 'Pretty Cool' to See Bomb Squad Show Up After Bringing Explosive Device to School
A Utah 16-year-old charged with two felonies and a misdemeanor for bringing a homemade bomb-like device to school and vandalizing another school with ISIS propaganda said it was "pretty cool" to see the bomb squad show up.
The boy's comments, shown in court Monday, were from a videotaped earlier in the year when the suspect was being interviewed by police. The court date was to determine if the boy, facing an attempted murder and possession of a weapon of mass destruction charges, will be tried as an adult.
The bomb incident occurred in March when the suspect allegedly brought a backpack with an improvised explosive device to Pine View High School in St. George, Utah. Smoke was reported to have come out of the backpack and it prompted an evacuation of the school. No one was hurt.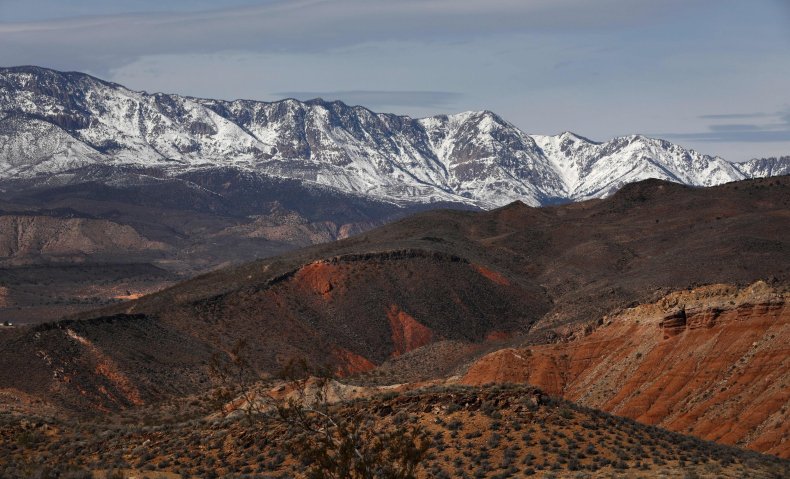 "After examining the device, bomb squad members indicated that if it had detonated; the device had the potential to cause significant injury or death," St. George Police said at the time.
In the video interview in court, the teen admitted responsibility for the improvised explosive device and another incident where Hurricane, Utah, High School was vandalized, according to The Spectrum.
Hurricane High School's American flag was replaced with an ISIS flag and the school was spray painted with the phrase "ISIS is comi [sic]" in February.
The FBI investigated the incidents in addition to local authorities, and one of their special agents, Chris Andersen, appeared in court Monday. He reported that the suspect's computer had multiple searches for ISIS related content and had viewed ISIS propaganda and recruitment videos. The searches also included things like "How do westerners become recruited to ISIS," and "bomb." Searches on the computer also included blueprints to a number of high schools.
"I've been looking at ISIS stuff, so I wanted to see what would happen and what people would think," the suspect said in the video played in court.
The suspect did say he didn't agree with everything ISIS stands for, according to St. George News. The outlet also reported that photos of the backpack and its contents were submitted as evidence in the case. The backpack had small metal pellets, powder and bottles with a liquid that may have been gasoline.
"I don't really see death as bad, it's a new kind of way of life," the boy also said in the interview, according to St. George News.
The court case will continue on Wednesday.