High School Football Players Charged After Video Surfaces Showing Hazing, Abuse
Multiple criminal complaints have been filed against several New Jersey high school students following two probes into allegations of rampant abuse and hazing.
The charges were announced on Monday by Lori Linskey, acting prosecutor for Monmouth County. They follow an investigation that began when videos of the alleged abuses began to circulate around Wall Township High School in September and October 2021, reported NJ Advance Media.
Due to the New Jersey Code of Juvenile Justice, the number of juvenile defendants and their identities will not be disclosed to the public. In a press release sent to Newsweek, Linskey confirmed that the students face charges of hazing, attempted criminal sexual contact, criminal sexual contact, false imprisonment, and harassment, according to Law & Crime, as a result of one investigation.
The other investigation, which focused on accusations of off-campus activities, resulted in one student being charged with sexual assault, per CBS New York.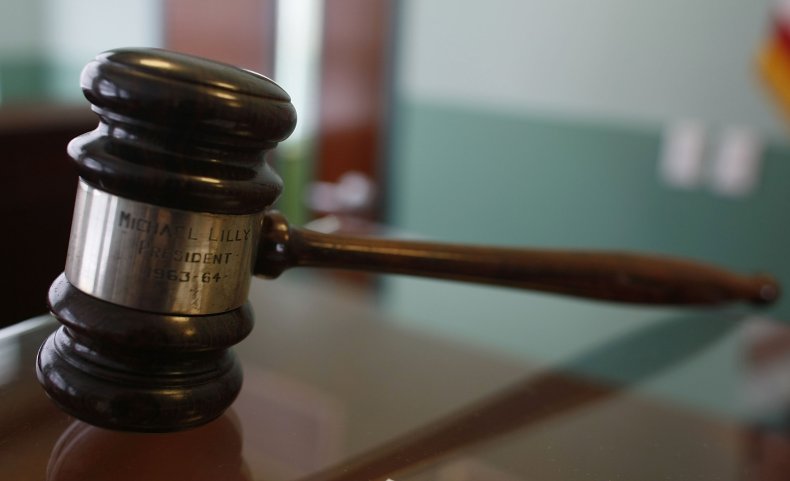 "The results of our investigations necessitated the filing of juvenile complaints against those involved in order to serve the interests of justice," Linskey said in the press release. "It is imperative that victims of hazing, harassment, intimidation, and bullying know that such conduct is not a 'rite of passage' and should not be endured without consequence in order to gain acceptance in social, club, sport, or academic settings."
Reporters at NJ Advance Media were able to view the videos of the alleged abuses carried out in the Wall High School locker rooms by members of the school's football team. In one 14-second clip, they described seeing a student being held down by several others with their legs spread out. Another student begins to approach them with a broomstick. The bound student struggles to get free.
In another clip, a different student is held down while an attacker pokes them through their shorts.
Despite some parents' claims that the clips were circulating as early as late October, the school did not officially acknowledge the issue until NJ Advance Media reported on the footage in mid-November.
Once reports began to emerge, Wall High School canceled its football season and suspended a total of seven students, three coaches, and the school's athletic director.
Two days after the school acknowledged the hazing and abuse incidents, more reports emerged that an investigation was also underway regarding sexual assault allegations made by female students.
"We are hopeful that the lessons gleaned from this case foster a renewed focus on actively teaching juveniles in all of our schools what conduct crosses the line of acceptability, and what students must do if they are a bystander or victim of hazing, harassment, intimidation, or bullying," Linksey added.
Newsweek reached out to the Monmouth County Prosecutor's Office for a comment on this story.
Christopher Adams, an attorney for one of the charged students, characterized the incidents as "horseplay."
"There is absolutely nothing sexual about anything that happened in the videos or in the locker room and we look forward to proving that," Adams said in a statement to NJ Advance Media. "This was wrestling and sophomoric behavior by 15, 16 and 17 year old boys before football practice in front of the coaches. If there was anything sexual the coaches would have stopped it, but they didn't because it was nothing more than horseplay."
This piece has been updated with the statement from the Monmouth County Prosecutor's Office.