'High School Musical': What Lucas Grabeel Said About Ryan Evans Being Gay
High School Musical had a late addition to Pride Month this year when out director Kenny Ortega revealed in an interview that the character of Ryan Evans (played by Lucas Grabeel) was gay in the trilogy of Disney movies. In an interview with Variety, he said: "The character of Ryan in High School Musical, Sharpay's [Ashley Tisdale] twin brother, we decided he'd probably going to come out in college. It was less about coming out and just more about letting his true colors come forward."
Asked why the character's sexuality is never discussed in High School Musical, Ortega said: "I have to be honest with you. I didn't think at the time — and Disney is the most progressive group of people I've ever worked with.
"I was concerned because it was family and kids, that Disney might not be ready to cross that line and move into that territory yet. So, I just took it upon myself to make choices that I felt that those who were watching would grab. They would see it, they would feel it, they would know it and they would identify with it. And that is what happened."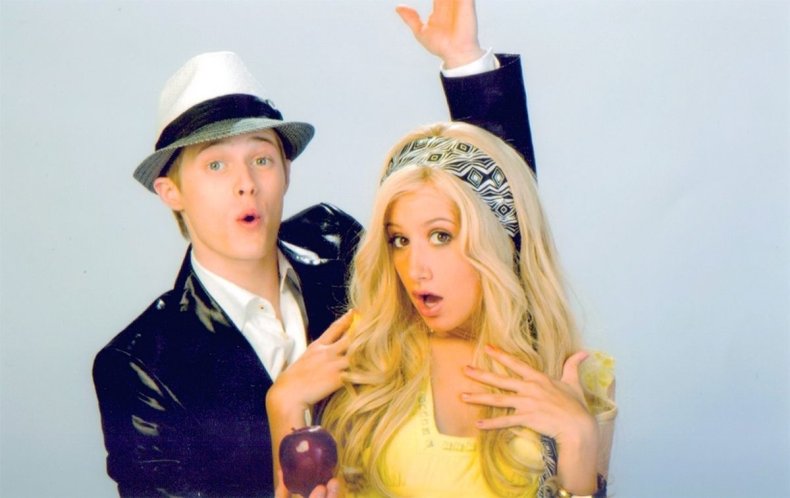 In a December 2019 interview with TVLine, actor Grabeel had a slightly different take on the character. While Ortega seemed to confirm that the character knew about his sexuality but was keeping it private, Grabeel said that he thought Ryan was still figuring himself out.
He said: "Ryan was a guy who was really excited about theater and art and dance choreography and bright colors and hats. But he also liked Kelsi [Olesya Rulin], and he really liked [Corbin Blue's Zeke]. He didn't need a label, because he wasn't ready for that. He was still learning about himself and about people and where he fit into the world."
In the same interview, the straight actor criticized some productions of High School Musical for making Ryan "way over the top," saying, "that's not exactly the way I played it...I didn't mean for it to be a giant statement."
Grabeel then revealed that the character was inspired by Ortega himself. He said: "I had a lot of talks with [Ortega] about his own experience in high school. He was not out, and he wasn't running around being that way, but he had that energy inside of him."
Though the 2006 version of High School Musical could not be open about its character's sexuality, the TV spin-off High School Musical: The Musical – The Series in 2019 featured a number of LGBTQ+ characters, including choreographer Carlos (Frankie A. Rodriguez), auditioner Seb (Joe Serafini) and the mothers of main character Nini (Olivia Rodrigo).
High School Musical is streaming now on Disney+.