High School Rankings 2011: Newsweek Ranks America's Most Transformative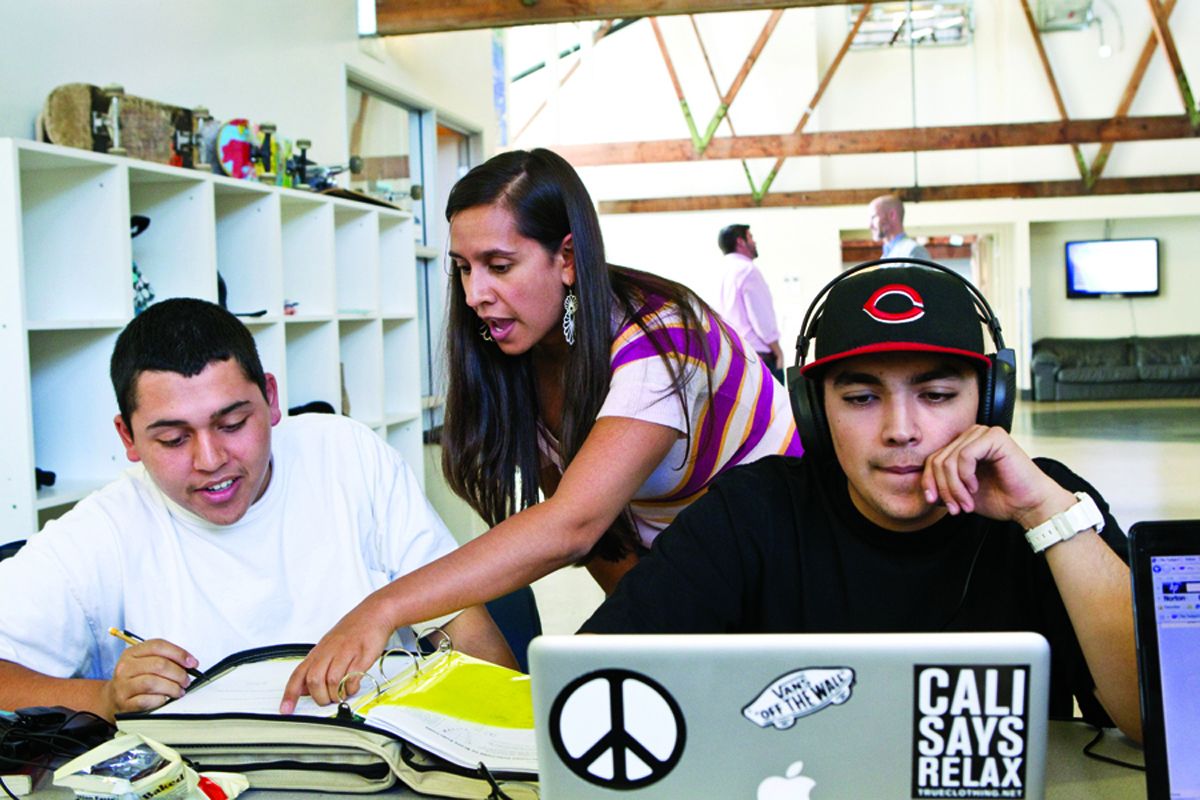 Low-income students, paltry funding, dated facilities – that didn't stop some schools from doing more with less – and becoming the best in America, according to Newsweek's annual ranking.
It's one thing to crack Newsweek's annual list of the top American High Schools with top facilities and handpicked students. But what about standout performance despite limited resources and a student body chosen by lottery?
Our top Transformative schools achieve results with this added challenge: taking students at all skill levels, from all strata, and turning out uniformly qualified graduates. To compile the list, we took each school's Newsweek score on the list of the top 500 American high schools and multiplied it by the percentage of students that qualified for free- or reduced-price lunch—the most reliable and consistent metric of socio-economic status in American high schools. Schools with selective, merit0based admissions were ineligible. Lessons abound.
The Preuss School, mostly Hispanic, on the UC San Diego campus, has a unique entrance requirement: parents who did not go to college. (All students qualify for subsidized student lunch—the only ranked school with that distinction.) To create a proper mindset, students take a homeroom on steroids—with tutoring, character building, and, eventually, SAT-prep and college-essay help—and keep the same teacher for grades six through 12, allowing them an intimate faculty-recommendation letter. (Ninety-five percent of seniors are accepted to college.) A longer school day and a 198-day year keep the entire student body on a single advanced track—and 120 UCSD tutors don't hurt.
Summit Prep Charter in Redwood City, Calif., which also hits our Transformative top 10, mimics many college calendars, with five courses in fall and spring, and then, for those on target academically, a single elective, from cooking to aikido, after each term. "Nothing magical," says director Todd Dickson, who sees 96 percent of kids get into college. "Just a lot more time and great teachers."-- Nick Summers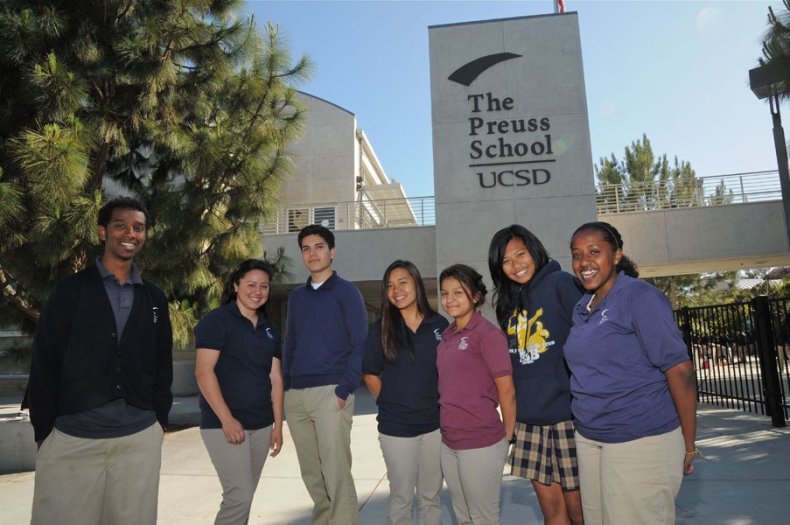 Type of school: Charter
Total enrollment, 2009-2010: 818
2010 graduates: 99
Student-teacher ratio: 21.8
Students that qualify for free/reduced-price lunch: 100%
Four-year, on-time graduation rate: 100%
Graduates that enrolled in college immediately: 99%
Average SAT (out of 2400): 1542
Average ACT: 22
Number of AP/IB or AICE courses offered: 12
AP/IB tests given per graduate: 7.4
Average AP exam score: 2.3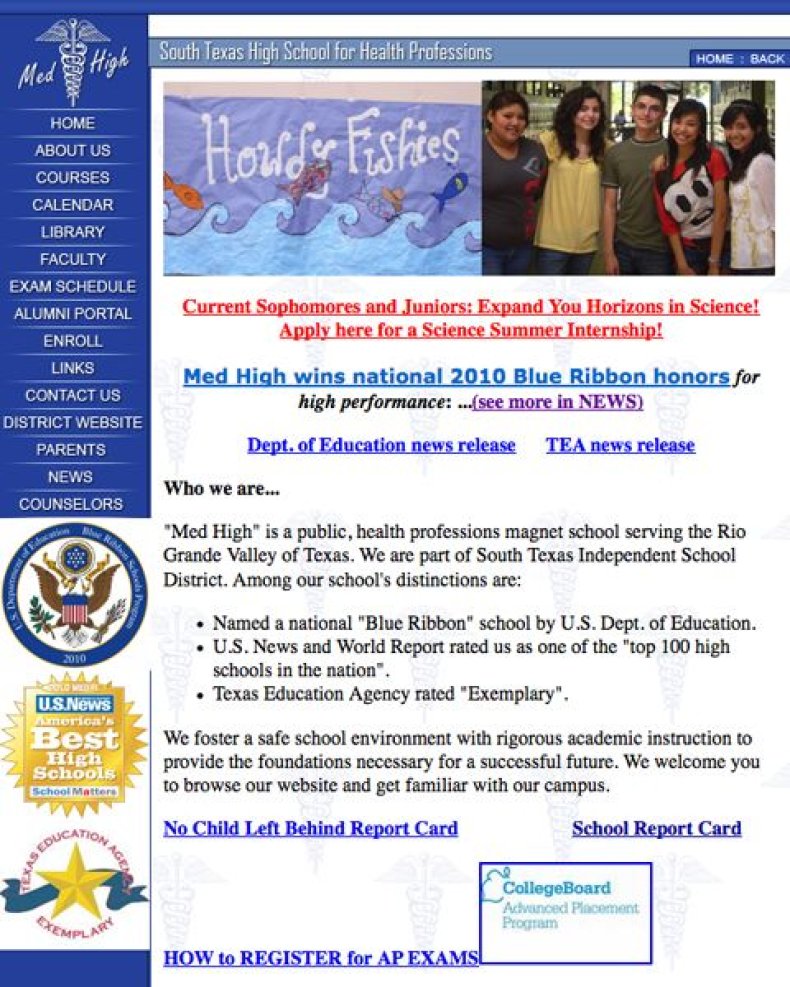 Type of school: Magnet
Total enrollment, 2009-2010: 776
2010 graduates: 166
Student-teacher ratio: 14.1
Students that qualify for free/reduced-price lunch: 67%
Four-year, on-time graduation rate: 97%
Graduates that enrolled in college immediately: 99%
Average SAT (out of 2400): 1541
Average ACT: 21.4
Number of AP/IB or AICE courses offered: 13
AP/IB tests given per graduate: 6.5
Average AP exam score: 2.2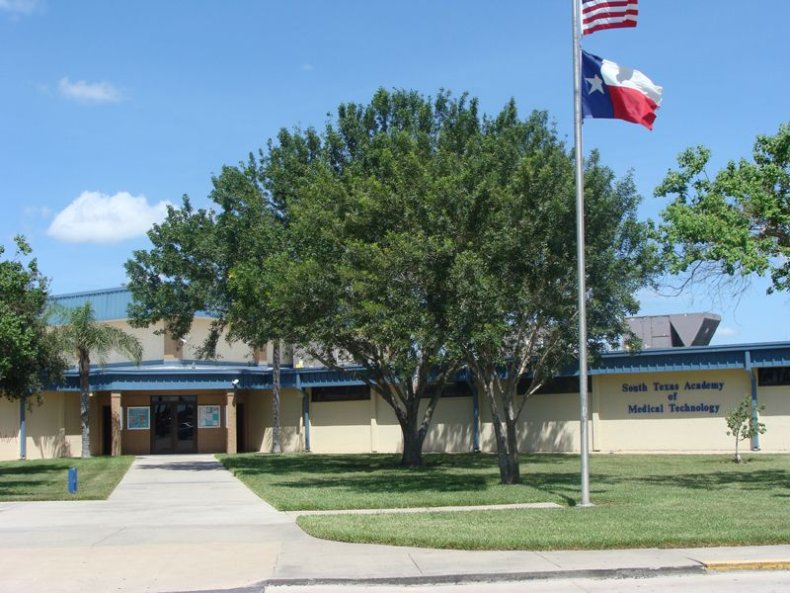 Type of school: Magnet
Total enrollment, 2009-2010: 436
2010 graduates: 51
Student-teacher ratio: 16.4
Students that qualify for free/reduced-price lunch: 70%
Four-year, on-time graduation rate: 82%
Graduates that enrolled in college immediately: 98%
Average SAT (out of 2400): 1421
Average ACT: 20.4
Number of AP/IB or AICE courses offered: 14
AP/IB tests given per graduate: 9.8
Average AP exam score: 1.6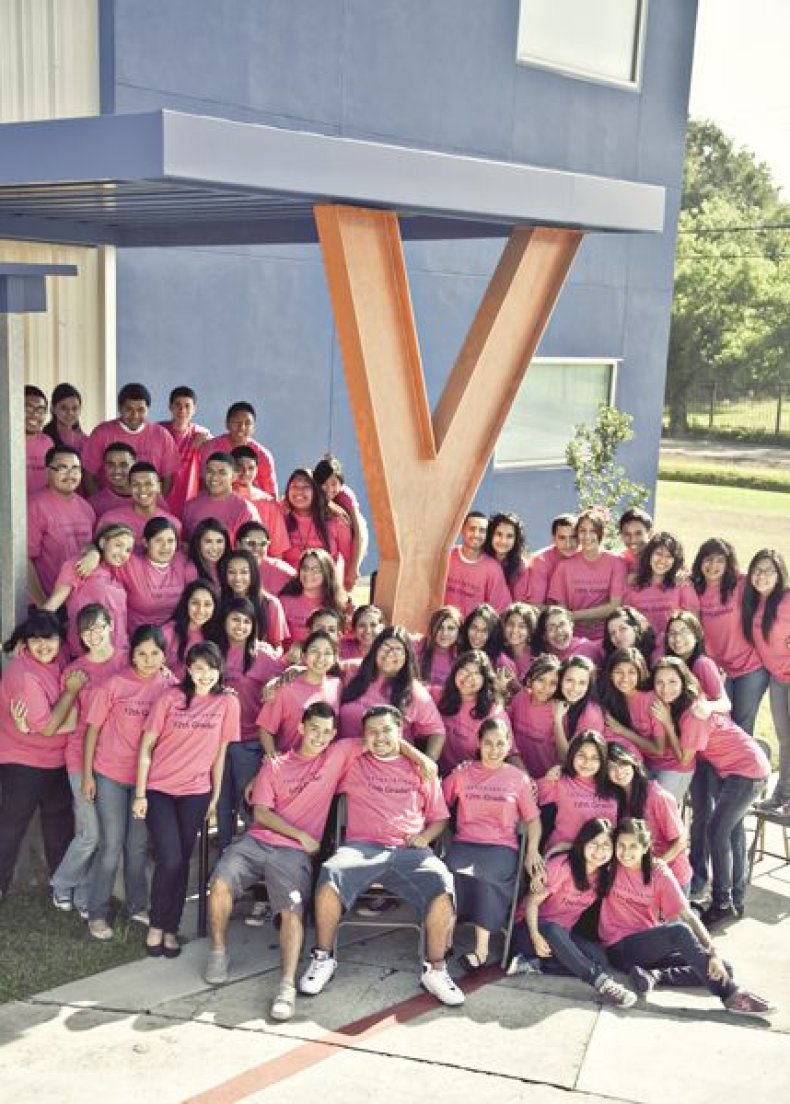 Type of school: Charter (lottery-based admissions)
Total enrollment, 2009-2010: 765
2010 graduates: 43
Student-teacher ratio: 14.1
Students that qualify for free/reduced-price lunch: 82%
Four-year, on-time graduation rate: 98%
Graduates that enrolled in college immediately: 100%
Average SAT (out of 2400): 1541
Average ACT: n/a
Number of AP/IB or AICE courses offered: 7
AP/IB tests given per graduate: 3.5
Average AP exam score: 2.5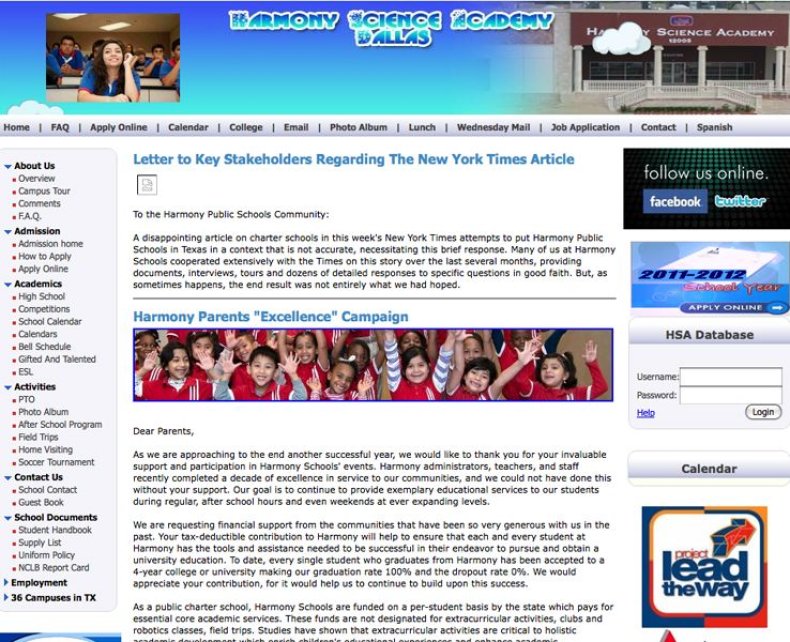 Type of school: Charter (lottery-based admissions)
Total enrollment, 2009-2010: 183
2010 graduates: 23
Student-teacher ratio: 12
Students that qualify for free/reduced-price lunch: 80%
Four-year, on-time graduation rate: 100%
Graduates that enrolled in college immediately: 96%
Average SAT (out of 2400): 1502
Average ACT: n/a
Number of AP/IB or AICE courses offered: 8
AP/IB tests given per graduate: 3.8
Average AP exam score: 1.9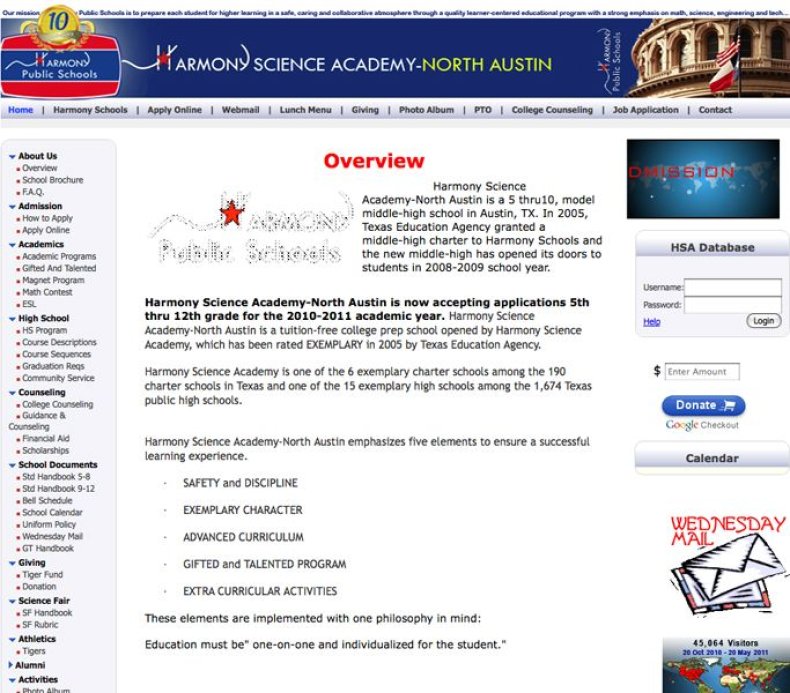 Type of school: Charter (lottery-based admissions)
Total enrollment, 2009-2010: 210
2010 graduates: 22
Student-teacher ratio: 12.3
Students that qualify for free/reduced-price lunch: 60%
Four-year, on-time graduation rate: 100%
Graduates that enrolled in college immediately: 86%
Average SAT (out of 2400): 1521
Average ACT: 28
Number of AP/IB or AICE courses offered: 7
AP/IB tests given per graduate: 3.8
Average AP exam score: 2.5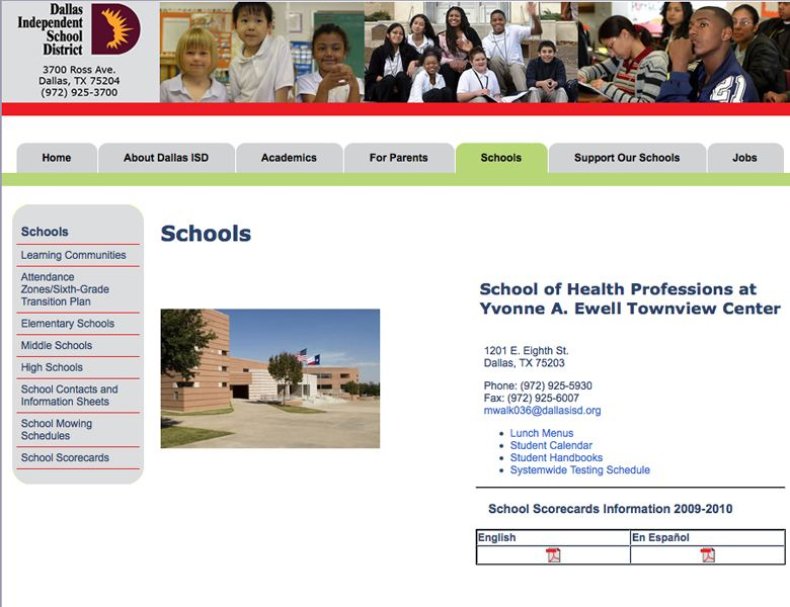 Type of school: Magnet
Total enrollment, 2009-2010: 545
2010 graduates: 121
Student-teacher ratio: 20.1
Students that qualify for free/reduced-price lunch: 76%
Four-year, on-time graduation rate: 100%
Graduates that enrolled in college immediately: 80%
Average SAT (out of 2400): 1200
Average ACT: 21
Number of AP/IB or AICE courses offered: n/a
AP/IB tests given per graduate: 5.0
Average AP exam score: 3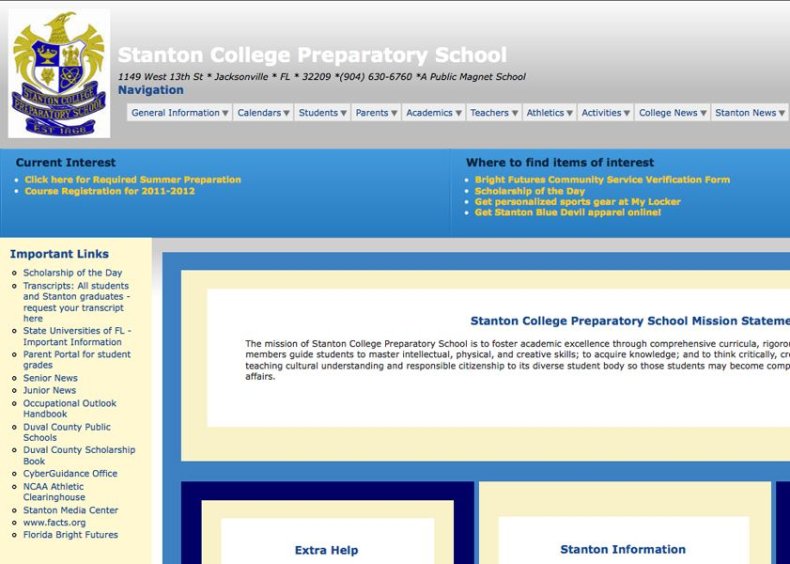 Type of school: Magnet (lottery-based admissions)
Total enrollment, 2009-2010: 1513
2010 graduates: 314
Student-teacher ratio: 22
Students that qualify for free/reduced-price lunch: 14%
Four-year, on-time graduation rate: 99%
Graduates that enrolled in college immediately: 99%
Average SAT (out of 2400): 1864
Average ACT: 27.6
Number of AP/IB or AICE courses offered: 86
AP/IB tests given per graduate: 11.8
Average AP exam score: 3.6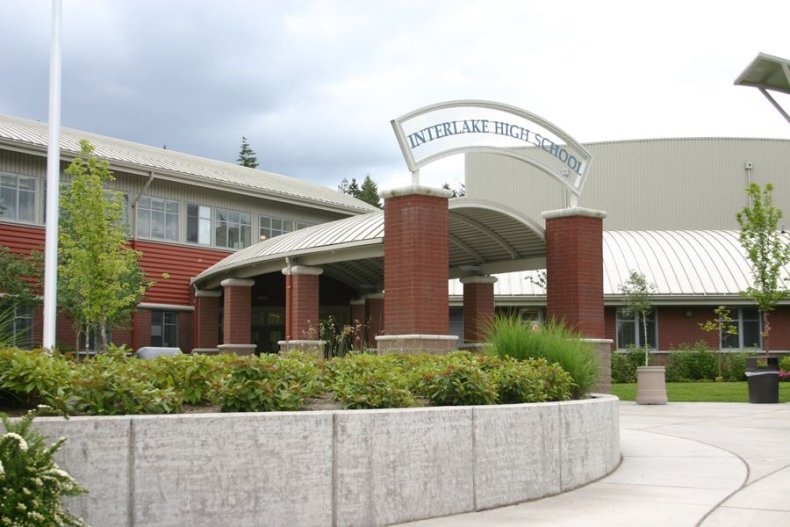 Type of school: Open enrollment
Total enrollment, 2009-2010: 1420
2010 graduates: 223
Student-teacher ratio: n/a
Students that qualify for free/reduced-price lunch: 27%
Four-year, on-time graduation rate: 86%
Graduates that enrolled in college immediately: 97%
Average SAT (out of 2400): 1740
Average ACT: 26.2
Number of AP/IB or AICE courses offered: 35
AP/IB tests given per graduate: 7.6
Average AP exam score: 3.5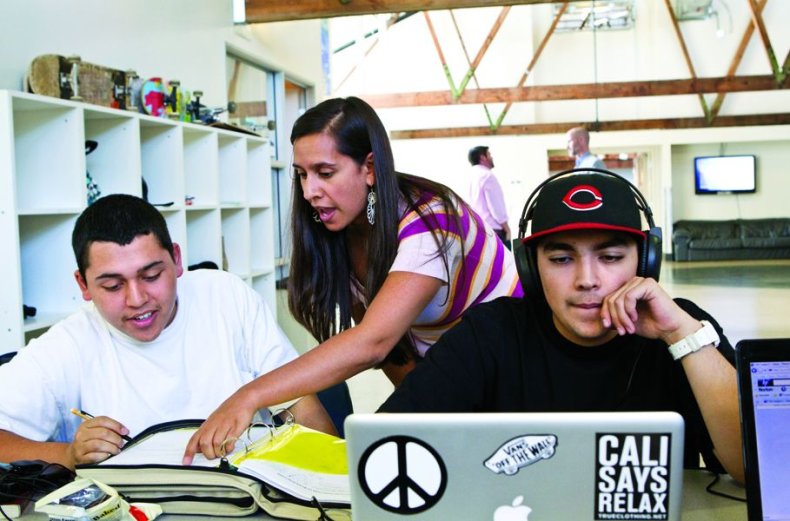 Type of school: Charter (lottery-based admissions)
Total enrollment, 2009-2010: 415
2010 graduates: 94
Student-teacher ratio: 26
Students that qualify for free/reduced-price lunch: 42%
Four-year, on-time graduation rate: 94%
Graduates that enrolled in college immediately: 100%
Average SAT (out of 2400): 1610
Average ACT: 23
Number of AP/IB or AICE courses offered: 7
AP/IB tests given per graduate: 4.7
Average AP exam score: 2.4