High School Students Caught Sexting Face Hundreds of Dollars in Fines
Students at a high school in Wisconsin face being fined hundreds of dollars if they share a naked image, according to police.
Officers in the village of Pewaukee, Waukesha County, in the south east of Wisconsin, hope the initiative at Pewaukee High School will stop explicit images of students being shared around, ABC affiliate WISN 12 News reported.
Students at the grade 9 to 12 school found sexting could be fined up to $628.
Police officers were called to Pewaukee High School, which has around 800 students, around once a week in the previous school years due to sexting, according to the broadcaster.
Pewaukee Police Chief Timothy Heier told WISN 12 News the volume of calls was putting a strain on the force's resources.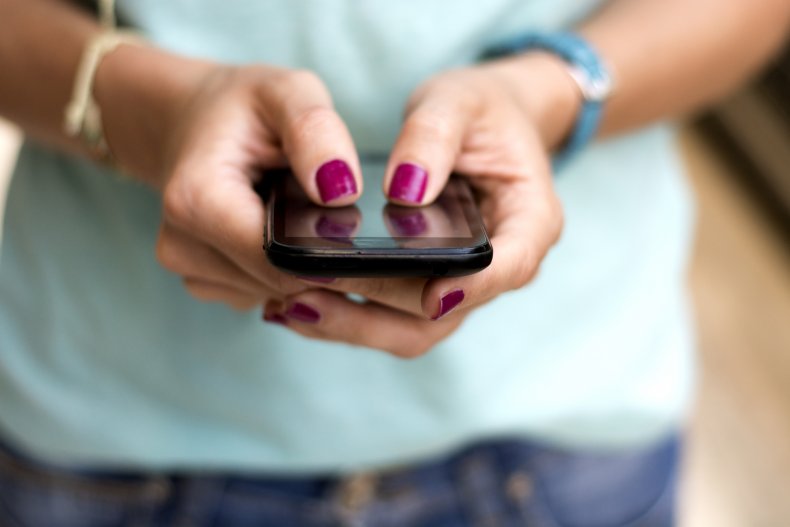 Most of the time, the sexting is between two consensual people, Heier explained.
"But relationships fall apart, and one of the members decides to share that photograph with another person," he told WISN 12 News.
Wisconsin doesn't have sexting laws aimed directly at teens. Instead, child pornography laws are used. In the state, it is illegal to possess or view a visual depiction of a child engaged in sexual conduct.
However, in this case officials won't take children to court and hope the fines will act as a deterrent.
Dr. Michael Cady, superintendent of Pewaukee School District, told WISN 12 News sexting has emerged as a problem in the area in recent years.
"[Sexting] is not unique to us. The problem is everywhere. Pewaukee is unique because police are actually trying to do something about it," he said.
Cady said: "We are trying to discourage negative decisions that young people are making for themselves. They don't realize or comprehend that a digital image is out there permanently, with long term consequences.
"Our job is to prepare them for successful futures," he said.
As Cody suggested, teen sexting isn't confined to one school. One 2012 study carried out in Texas, for instance, found 28 percent of 948 students had sent a naked image of themselves, while 57 percent said they had been asked for one.
States including Hawaii, New York, Pennsylvania, and South Dakota have laws relating to teen sexting, according to the Journal of the American Academy of Psychiatry and the Law.
Erin Polka, an MPH candidate at Boston University's School of Public Health, highlighted that teenagers who are prosecuted under child pornography laws can have their lives ruined.
"Prosecuted minors can face prison sentences and may have to register as sex offenders. Minors who become registered as sex offenders can experience lifetime psychological and traumatic stress resulting from the substantial employment, housing, and educational barriers that they face," she wrote in the Public Health Post.