A Survey Asked High Schoolers about Slavery, Revealing Widespread Confusion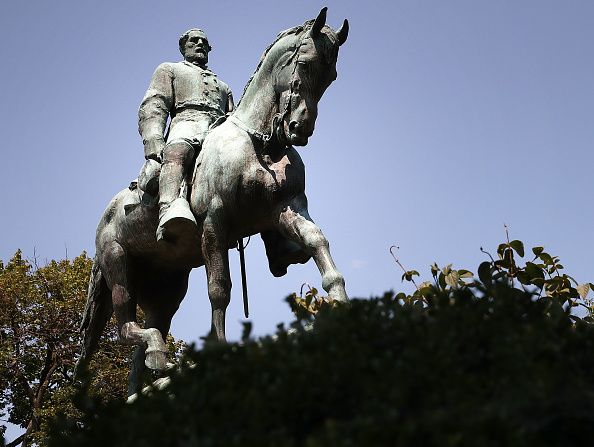 The history of slavery in America continues to be inadequately taught in schools nationwide — a reality that's causing damaging ramifications on student learning and present day racial tensions, according to a recently released report.
"Teaching Hard History: American Slavery," released by the Southern Poverty Law Center on Thursday, revealed that only 8 percent of 1,000 surveyed high school seniors identified slavery as a central cause of the Civil War. Further, only 22 percent knew protections for slavery were included in the Constitution and just 39 percent correctly acknowledged that slavery shaped the fundamental American beliefs about race.
There were no cases where more than two-thirds of students answered the same question correctly, according to the report.
The root of these statistics is the misguided, incomplete way slavery is taught in classrooms and written about in textbooks, Maureen Costello, director of SPLC's Teaching Tolerance project, said during a Thursday press briefing.
The main lesson failures described in the brief included highlighting the Civil War as solely a states' rights battle, rather than an effort to preserve slavery; downplaying the role slavery played in building and bolstering the national economy; teaching children about "heroes" such as Frederick Douglass, who escaped slavery, before teaching them about slavery itself; labeling slavery a "Southern" problem and failing to address white supremacy's roots in that era.
"It's hard to discuss violence, it's hard to discuss and teach white supremacy ... it's hard to learn about the shortcomings of our American icons," said Hasan Kwame Jeffries, an associate history professor at Ohio State University who spoke during the briefing. "So rather than charging head-on and trying to make sense of something that was so central to the American experience, we have tended to shy away."
And while 97 percent of nearly 1,800 teachers nationwide who SPLC surveyed said they believe teaching slavery is essential, 58 percent felt inadequately equipped to teach those lessons with provided textbooks. In the report, teachers cited voiced concerns with how to present slavery in an accurate way that avoids traumatizing black students or putting white peers on the defensive. The report noted that in the U.S. workforce, 82 percent of teachers are white.
"I dislike making this history come alive for my black students," one Texas teacher told SPLC. "I feel helpless to explain why its repercussions are still with us today."
These hesitations, paired with heavy reliance on textbooks, have led to misinformed history lessons that "sanitize" and simplify slavery, the report stated.
In some cases, the discrepancy is in the wording. A textbook might say that African-Americans were brought from Africa during the Atlantic slave trade to "work" on plantations, insinuating slavery was a choice. Seventy-three percent of teachers said they've used the word "slaves" rather than "enslaved persons," thus undermining the "humanity of enslaved people," according to the report. Using the word slave "owners" rather than "enslavers" can also give the assumption of property.
In other cases, lesson plans have turned into tone-deaf demonstrations. In a New Jersey classroom, a student was "sold" at a mock slave auction. A California teacher staged a simulation of a slave ship. A fourth-grade class in Wisconsin had a homework assignment that asked for "three 'good' reasons for slavery."
Under the current political climate, understanding the scope of slavery—and how it thrived under racism and white supremacist ideology —is key to addressing and correcting existing racial tensions, Costello said.
Such tensions were evident during a white nationalist rally in Charlottesville, Virginia last August, where organizers protested the removal of the city's statue of Confederate Gen. Robert E. Lee. There are more than 700 Confederate statues in 31 states and the District of Columbia, according to a 2016 SPLC report.
White supremacist ideology has also been amplified in wake of President Donald Trump's election, as people feel increasingly emboldened to assert far-right sentiments. SPLC is currently tracking 917 hate groups in the country—many of which are targeting high school and college students.
"We know that white nationalists particularly are targeting teenage, white youth," Costello said, noting how she's regularly seen this population "making racial slurs, references to cotton and racist videos" because of a lack of proper education.
SPLC has outlined a framework with recommendations and key concepts teachers should employ when teaching high school students about slavery. The center's next goal is to develop similar guidance for younger grades, Costello said.
As teachers navigate how to broach the topic of slavery, Massachusetts history teacher Jackie Katz emphasized avoiding any distribution of blame.
"It is 100 percent not [students'] fault that there is racism in this country," she said. "It will be their fault if they don't do anything about it in the next 20 years."