High School Students Petition for Exam Remark Because They Couldn't Understand the Word 'Trivial'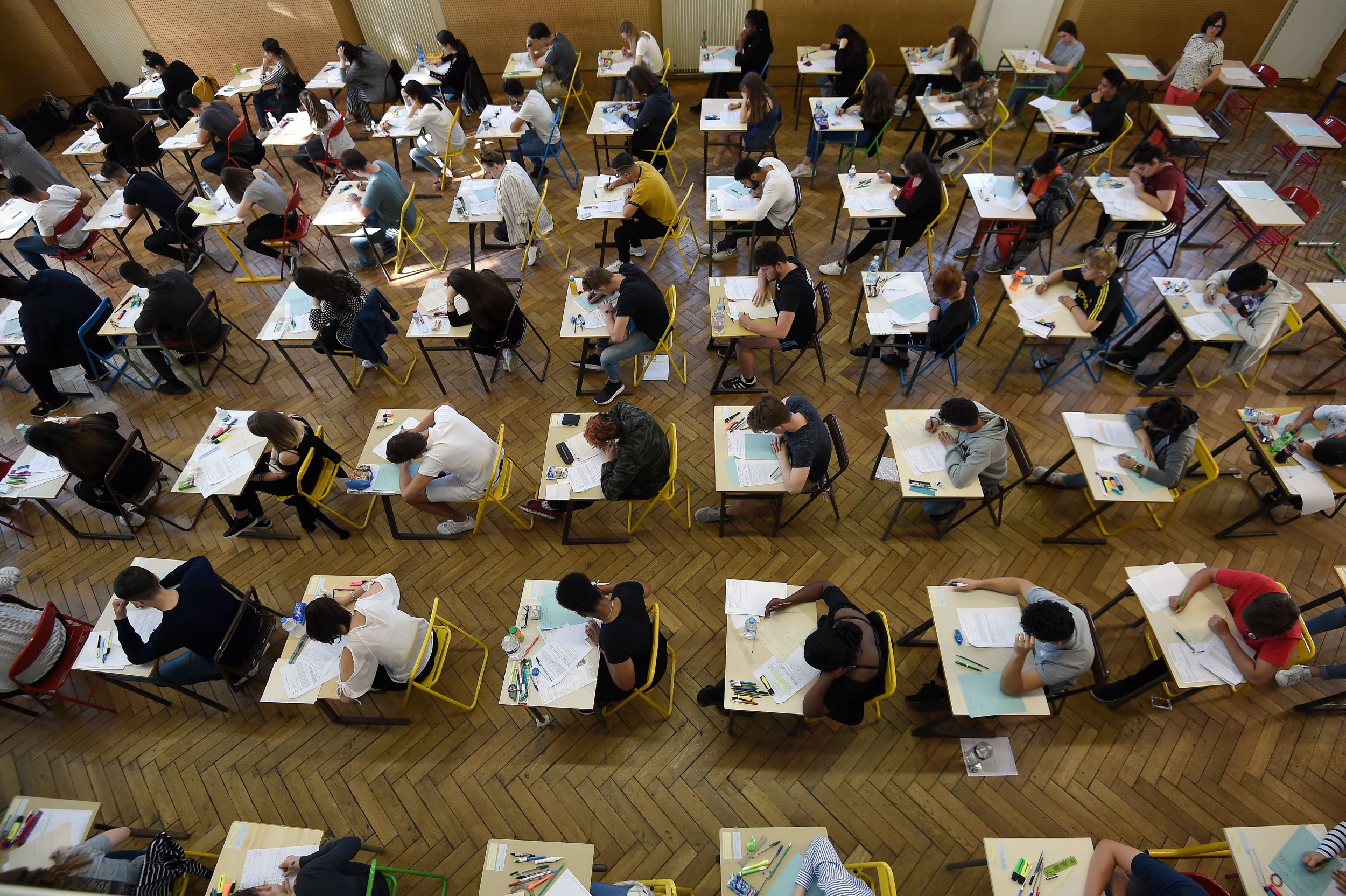 A group of students in New Zealand have launched a complaint against an exam board after encountering an unusual word that many did not understand—trivial.
The year-13 students—between 17 and 18 years of age and equivalent to 12th grade students in the U.S.—were stumped by the "unfamiliar word" during a history exam when asked to discuss a quote attributed to Julius Caesar, Newshub reported.
The "Causes and Consequences" exam asked the students to explain the extent to which they agreed or disagreed with a Julius Caesar quote, in which he discussed the causes and consequences of historical events.
"Events of importance are the result of trivial causes," the quote read.
But the wording left some students at a loss, leaving them unable to complete the exam properly. The offending word—trivial, meaning of little value or importance—was too confusing for some.
A Change.org petition started by some of the test takers is now asking the New Zealand Qualifications Authority (NZQA) to mark the papers "based on their own understanding of the word," whether right or wrong.
Logan Stadnyk, a student at Taieri College, told Stuff he understood the word, but that several of his classmates thought it meant "significant"—unfortunately for them the exact opposite of the definition of trivial. Stadnyk said he felt lucky that he did understand the word.
The petition describes "trivial" as an "unfamiliar word" and said it should not have been included on the paper. "The word, which many students were not particularly familiar with, meant that student's [sic] had to write the essay based on their own understanding of the word," the petition website explains.
"Many of which were different to what the word actually means; meaning that the true potential of many students are going to be covered [sic]," it continued.
The students were careful not to seem too pushy but said they simply wanted to ensure their study efforts had not gone to waste. "Please do not feel threatened for this is only a petition to recognize the hard work and efforts put in by many across the country," it said.
Graeme Ball, the chairman of the New Zealand History Teachers Association, suggested a definition of the word should have been included on the paper. He called the exam a "little bit of a snafu" and said the NZQA should ensure that all language used in exams is "accessible to all."
According to Stuff, an NZQA spokesperson said the language used in the exam was within the expected vocabulary range for NCEA Level 3 history students, clearly disagreeing that the word trivial could be considered unusual.
Regardless, the petition seems to have done the trick—the spokesperson said candidates would not be penalized for misinterpreting the meaning of the word.