High School Teacher Killed Wife by Accident While Cleaning His Gun
A schoolteacher in upstate New York accidentally shot his wife dead as he cleaned his gun, according to police.
Eric Rosenbrock, 35, was "performing maintenance" on his legally owned handgun when he fired a bullet and struck his wife, 34-year-old Ashley Rosenbrock, at around 10:35 p.m. on November 15.
Rosenbrock was rushed from their home in the Village of Corinth, Saratoga County, 50 miles north of Albany, to Saratoga Hospital where she was pronounced dead, New York State Police said in a statement.
Dr. Michael Sikirica performed an autopsy on Rosenbrock on November 17. Police said the findings from the autopsy matched the information and evidence provided to the department.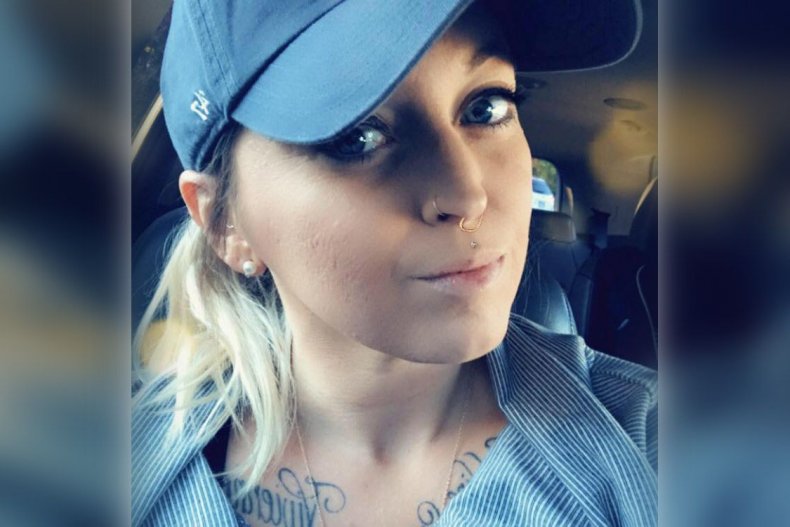 Saratoga County District Attorney's Office is aiding in the ongoing investigation.
Investigators questioned Rosenbrock on Thursday and Friday, The Post Star reported. No charges have yet been filed against the 35-year-old.
According to The New York Times, the couple had three children: a boy and two girls.
After their 18-month-old daughter died from sepsis pneumonia five years ago, the couple devoted their time to fundraising for good causes, The Post Star reported.
Eric Rosenbrock was a seventh-grade grade science teacher in the Lake George Central School District. In a joint statement on the Lake George Central School District website, Superintendent Lynne Rutnik and Junior-Senior High School Principal Francis Cocozza​ called the killing as a "tragedy."
"A sudden loss like this can have a profound effect on family, friends, colleagues, parents and students. It is important that we recognize this loss and support each other through this time. We encourage you talk with your children and share your feelings together," they said.
Parents were urged to observe their children over the coming days and weeks to monitor them for potential signs of distress. A crisis team was assembled to provide help to children "in need of special assistance."
Neighbors described Rosenbrock as distraught as he was taken away by police following the incident.
Rita Mosher, 74, told The New York Times he "was shaken very bad."
"I can't imagine what he's going through. He's got to feel horrible. I'm more worried about the children," she said.