A high-speed police chase in northwest Indiana ended tragically last week after the driver collided with the back of a semi-truck trailer.
Officers with the Lake County Sheriff's Office attempted to pull over Eric White, 21, in Gary on Friday for speeding and running a red light. White did not pull over when signaled and instead sped away, reaching speeds of around 130 mph and causing officers to briefly lose sight of him, ABC 13 News reported.
White later began to swerve across lanes on Interstate-80/94, causing him to crash into the semi. From there, the Indiana State Police told the news station, the car then spun out across the highway, collided with a wall, drove back across the lanes, and finally collided with the front of the truck.
White's girlfriend, Britni Griffin, 20, was in the passenger's seat of the car and was thrown 100 yards by the final collision. She suffered fatal injuries and was pronounced dead at the scene, according to court records obtained by The Times of Northwest Indiana. The couple's one-year-old son was also found dead in the backseat. White was found slumped over the vehicle's center console with a large cut on his face.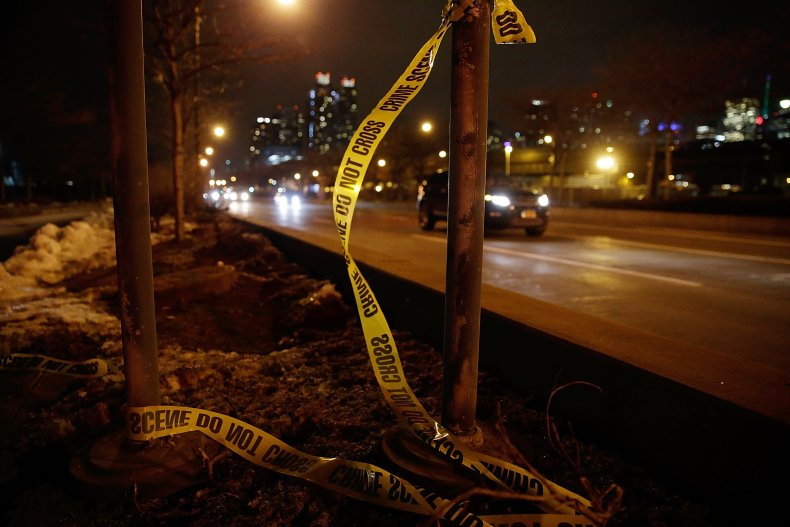 "Any loss of life in such horrifying circumstances is tragic, but the loss of a child is especially disturbing. Our thoughts and prayers are with the families of those who lost their lives during this incident," Lake County Sheriff Oscar Martinez Jr. said in a statement. "Police officers are faced with tragedy daily, but considering the circumstances with this incident, we are offering to help officers cope."
Martinez also noted that White was previously stopped by police on November 24 following a pursuit.
White was taken to a nearby hospital to receive treatment for his head injuries and was later booked at the Lake County Jail. On Saturday, he was charged with felony neglect of a dependent resulting in death, two counts of resisting law enforcement resulting in death, and a misdemeanor for carrying a handgun without a license. The felony charge alone is punishable by 20-40 years in prison.
On Monday, White posted a $15,000 cash bond.
In September, a teenage driver in England also led authorities on a chase, reaching speeds of 80 mph before being stopped when two squad cars boxed him in. The driver, attempting to avoid arrest, then moved to the backseat of the car and pretended to have been a passenger in the vehicle.
After later pleading guilty, he was sentenced to nine months in prison and banned from driving for 15 months.