'HIGH VOLTAGE': Utah Police Crack Down on People Swinging from Hammocks on Power Lines
The Weber County Sheriff's Office in Utah took to Facebook Friday afternoon with a warning: "EXTREME HIGH VOLTAGE."
In the post, the sheriff's office said it has seen more people setting up their hammocks on local power lines and that law enforcement officers plan on cracking down on the potentially electrifying form of recreation.
"Over the past few years we have noticed an increase in people hammocking from the power lines on the bench of North Ogden and Pleasant View. As you can see in the picture below the hammockers are climbing up the tower and sometimes between power lines," the sheriff's office said, referring to an image it shared on Facebook.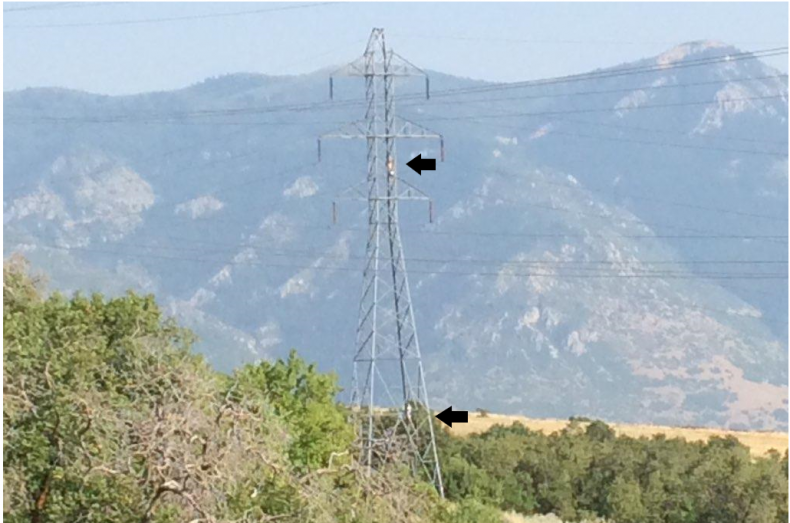 "These lines carry 75,000 kilovolts and that power can jump from the lines. This activity is extremely risky," it added.
The sheriff's office said it will be conducting extra patrols with the electric company, Rocky Mountain Power, and that those caught on the towers will be cited for trespassing.
"We would really hate to see someone injured from either a fall or electrocution. Parents, please pass this along to your children," the warning stated.
In an interview with KUTV, Lt. Cortney Ryan said the sheriff's office would be conducting patrols of the area on ATV, and that those caught trespassing could be ticketed.
"The last thing we want it is somebody to get hurt, but also damage the infrastructure. That sends power to hundreds of thousands of people. You interrupt that power, then we look at the risk of people not having power," Ryan said.
Last year, Rocky Mountain Power also issued a warning about so-called hammocking taking place on power lines in North Ogden and Pleasant View Utah. In May of 2020, the company brought their concerns about the practice to the North Ogden City Council, according to the Standard-Examiner.
According to the newspaper, Steve Rush, Rocky Mountain Power's regional business manager, warned of what can happen when humans are exposed to too much electricity.
"Without getting too graphic, (it) cooks all your electrical wiring inside your body and blows body parts off," he said.
At the time, Pleasant View Police Chief Ryon M. Hadley said those bringing hammocks to the power infrastructure seemed to be mostly teenagers and younger couples, the Standard-Examiner reported.
"There is a good view and it's isolated," he said.
The Weber County Sheriff's Office did not immediately respond to Newsweek's request for comment on Saturday afternoon.