Highball: Does Trump Know Where Jobs Come From?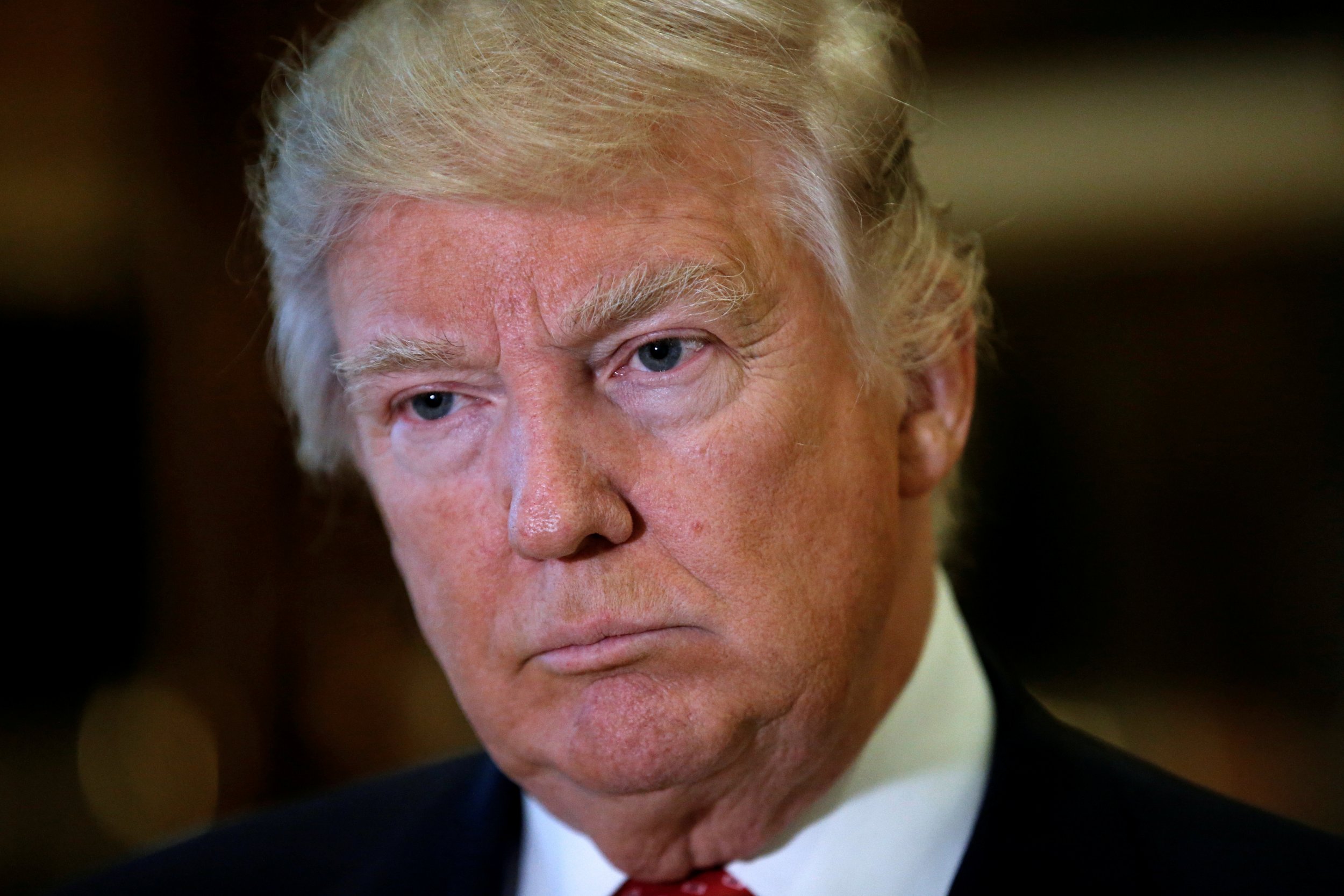 We had Trump Vodka, Trump Airlines and Trump Steaks. Now, get ready for Trump Finance—a mix of shotgun executive orders, proclamations of instant job growth from the presidential bully pulpit and Trump's signature verbal lynchings, aimed at select corporations via Twitter.
Following an election that was, in large part, an expression of Americans' deep unhappiness with the economy, President Donald Trump's promise to bring back job growth and a booming stock market appear to be somewhat at odds with the policies he's putting in place during the first 20 days of his presidency.
In a note out this week, Goldman Sachs chief economist Jan Hatzius highlighted Trump's travel ban and other measures in the president's "America First" program as injecting potential "downside risks" into the U.S. economy. In fact, Trump may do real damage by making the economy into a petri dish where he experiments with taxes and import tariffs that "could deal a lasting blow to global trade, if U.S. trading partners retaliate, as we expect," Hatzius said.
Not since 2000 has the nation's economy had growth of more than 4 percent. Last year, it limped in at a paltry 1.6 percent—the lowest level on record since 2011 and down from 2.6 percent in 2015. Meanwhile, one of the most underappreciated aspects of the Trump travel ban would be its expected negative impact on the nation's economic growth and overall job creation.
"The Trump administration's travel ban for refugees and travelers from seven Muslim-majority countries, now halted in federal courts, could portend more severe restrictions on immigration," Hatzius said. He added that, according to Goldman data, net immigration accounts for "almost the entire trend increase in the labor force" and up to one-quarter of the U.S. economy's potential growth rate.
In other words, economic growth is bolstered by immigrants. And it's not just economic growth—it's jobs too, said Jason Wiens, a policy director at the Ewing Marion Kauffman Foundation, a private foundation deeply engaged in the research and sponsorship of entrepreneurs. "Nearly all the net job growth in the U.S. comes primarily from entrepreneurs—specifically companies less than five years old," he said. "And we've learned that immigrants are about twice as likely as native-born Americans to start a new business."
According to the latest data from the Kauffman Index of Startup Activity, of every 100,000 immigrants, 530 are likely to start a new business, seeding new jobs; that number for Americans is 290 out of 100,000, Wiens noted. Since the index began publishing its data in the mid-1990s, he adds, the number of immigrants starting new businesses had always been slightly higher than Americans, but immigrants leading startups experienced a growth spurt in 2005 and has remained there. "It tells us that immigrants are an important source of new business, economic growth and job creation," he said.
Whether wittingly or not, Trump tapped into a rich vein during his election, defined by the U.S. Bureau of Labor Statistics (BLS) as the "discouraged worker." These people are not counted as unemployed by the BLS because they are not looking for jobs anymore and believe there are no jobs available to them. The discouraged worker is a subset of a larger, but similarly discouraged, group that the BLS refers to as "marginally attached to the labor force." During his campaign, Trump played up this group, noting that America's "real unemployment rate" was more than 90 million of America's population of roughly 320 million people. It's true that these people are unemployed, but many of them are students, or retired, or homemakers—or simply not interested in working.
That said, for the estimated hundreds of thousands of truly discouraged workers, it is the startup economy that is the real engine for U.S. job growth, plucking less-skilled or young workers from the job pool and giving them an on-ramp to higher-paying jobs, Wiens said. "They create opportunities for people who are maybe on the margins of the labor force and are a great way for them to gain experience so they can earn more," he said.
This could ultimately be hindered by some of Trump's policies if he doesn't rethink them, according to Hatzius. America's economic speed limit—the pace at which the economy can grow without a leap in inflation—could be affected if the Trump travel ban moves forward. "Greater immigration restrictions could significantly reduce the economy's speed limit," Hatzius said.
As of now, the unemployment rate is holding below 5 percent, with the U.S. adding 2 million jobs in 2016 and posting job growth for the 76th consecutive month in January.
For his part, Trump has linked the travel ban with jobs, but only to defend it. "Where was all the outrage from Democrats and the opposition party (the media) when jobs were fleeing our country?" he wrote in a tweet on January 30, seemingly unaware of the job growth streak as protests against his ban broke out across the country.