Penn, Yale, Princeton Graduates Earn Less Than New York State School Alums, New Report Says
It's reasonable to assume that Ivy League institutions produce the highest-earning graduates in their home states, however, a recent report has placed only one of the elite schools in the top five.
With the cost of college now exponentially higher than in previous generations and national student debt at almost $1.5 trillion, people are paying particular attention to the costs and benefits of a college education. A recent Financial Literacy and Education Committee (FLEC) report recommended higher education institutions take steps to improve the financial literacy of their students to help curb the student debt crisis.
Among the recommendations FLEC made were for schools to include information in debt letters comparing a student's expected monthly loan payment with the expected monthly salary of a person with their degree and major.
While an Ivy League education can often come with a hefty price tag, according to career website Zippia, a degree from one of these prestigious institutions doesn't necessarily mean the highest possible salary.
In fact, of the top schools in each state with regard to the highest earning graduates, University of Pennsylvania (Penn) was the only Ivy listed. Taking the top spot was the State University of New York (SUNY) Downstate Medical Center, beating out Columbia University and Cornell University, both Ivy League schools in New York. The SUNY campus was followed by the Massachusetts Institute of Technology, which topped Harvard University for highest earning graduates.
Third place belonged to Stanford University in California and Zippia listed the University of Texas Health Science Center at Houston as fourth. Penn was number five. The average earnings of each school's prospective graduates were listed as:
SUNY Downstate Medical Center: $169,600
Massachusetts Institute of Technology: $153,600
Stanford University: $141,300
The University of Texas Health Science Center at Houston: $138,400
University of Pennsylvania: $131,600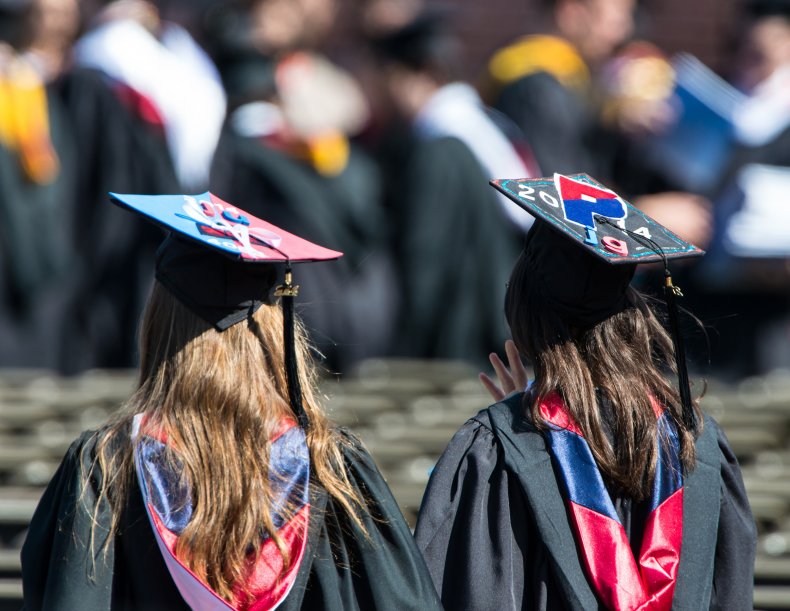 Although not in the top five nationwide, Yale University, Dartmouth College, Princeton University and Brown University, all Ivy League schools, claimed the top spots for their respective states with regard to highest earning graduates.
In May, College Pulse, a survey research and data analytics company, polled more than 8,000 students attending four-year colleges or universities nationwide. The majority of respondents said they would opt for free tuition at a "university nobody heard of" over paying full tuition at a prestigious university.
The state with the lowest earning graduates was Idaho. Brigham Young University-Idaho was ranked as the college with the state's highest earning graduates, but their earnings only averaged $49,400, according to Zippia.
To compile the list, Zippia analyzed data from the Department of Education's College Scorecard and averaged the earnings of graduates ten years post-enrollment.