The Highest-Grossing Action Films Featuring A Female Lead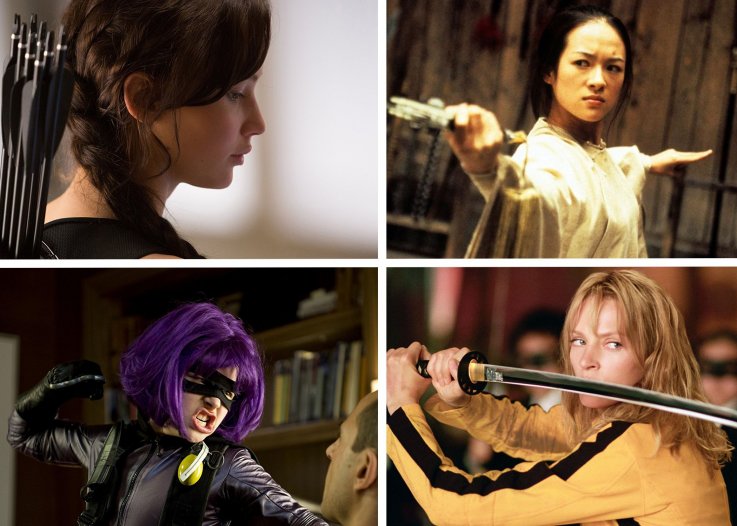 Action films have historically been led by men. Think Star Wars, The Dark Knight series, and most of the Marvel films like Iron Man, Captain America, and Thor. But in recent years this trend has been changing, with action films led by women dominating the box office. These newer films prove that women can be just as tough as men on film, and be box office draws.
Films franchises like The Hunger Games, the Divergent series, and the Resident Evil series have all done a great deal to up the visibility of female-led action films. The combined amount of just those three franchises comes in just under $2 billion dollars.
Of course, the most recent example of a female-led action film that killed its competition was Wonder Woman, led by Gal Gadot. Its success is a testament to not only good storytelling but proof that audiences will pay to see a female-led action film. Wonder Woman broke a ton of records: the highest-grossing superhero origin story film, the highest-grossing film directed by a woman (Patty Jenkins), the highest-grossing summer release of 2017.
Action films led by women have increased in recent years, but there are a few films from the past that are worth mentioning. Sigourney Weaver's work in the Alien series is a big example of a female-led action film. Her performance was not only commercially successful (making frequent appearances on this list), but also critically successful, gaining Oscar nominations and numerous other awards.
Another action film led by a woman was Linda Hamilton's iconic performance in Terminator 2: Judgement Day. Hamilton went toe to toe with the films other lead, Arnold Schwarzenegger, shooting, blowing up, and taking out the bad guy just as fiercely. It was also the ultimate testament of what a mother will do to protect their child.
There are a couple of highly anticipated action films led by women in the pipeline. Sony's Silver and Black is the first film to come from the Spiderman franchise and will follow Black Cat and Silver Sable, two female comic book heroes. The other one is, of course, the sequel to Wonder Woman called Wonder Woman 1984.
So what are the highest-grossing female-led action films? With the help of the box office ranking website BoxOfficeMojo.com, and IMDb company, we compiled all the action films led by a female character. Did your favorites make the cut? Slide through to find out.