International Women's Day 2018: These Are the Highest Paid Actresses in Hollywood
Hollywood's leading ladies are some of the biggest advocates of women's movements like #MeToo and #TimesUp. And on Thursday's International Women's Day, a number of powerful female stars will undoutedly use their platforms to speak out against sexual harassment, violence and inequalities suffered by women.
But actresses are doing more than speaking up. In light of a string of sexual harassment and assault scandals involving some of the entertainment industry's most powerful men—like Harvey Weinstein, Kevin Spacey and Louis C.K.—actresses have bankrolled campaigns and charities like the Times Up movement, which uses donations to help underprivileged men and women afford legal representation for sexual harassment and assault cases.
A number of the movement's biggest funders include Hollywood's highest paid actresses, many of whom topped Forbes' annual list in 2017. Here are a few of Tinseltown's biggest female money makers.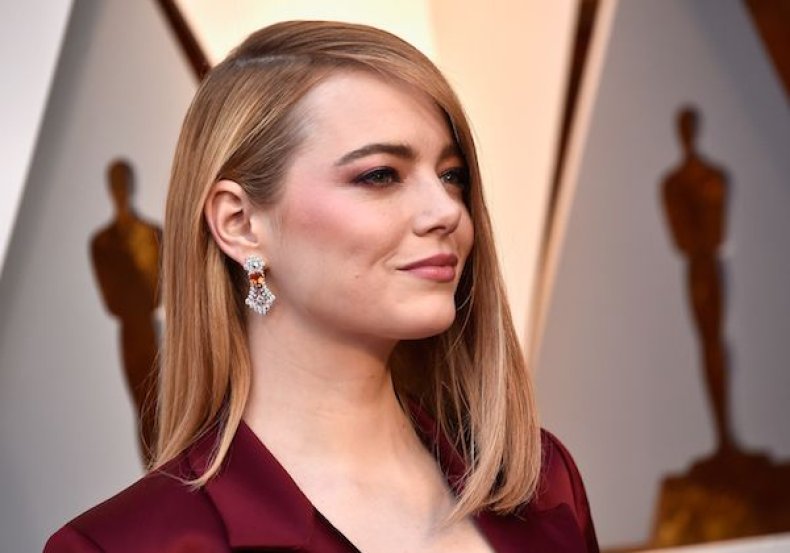 1. Emma Stone: La La Land grossed more than $445.3 million at the box office after its 2016 debut, and the hefty ticket sales translated into a major 2017 payday for the musical's lead actress. According to Forbes, Stone, 29, raked in $26 million pretax last year, making her the highest paid actress of 2017.
2. Jennifer Aniston: The 49-year-old brought in $25.5 million in 2017 thanks to her many movie rolls. She starred in two films that premiered in 2016—Mother's Day and Office Christmas Party—and lent her voice to a third, the animated film Storks.
3. Jennifer Lawrence: Even with the Hunger Games series behind her, Lawrence, 27, still made the top five of Fobes' list after grossing $24 million in 2017. The actress was a busy bee in 2016, appearing in the films Passengers and X-Men: Apocalypse and narrating the IMAX documentary A Beautiful Planet.
4. Melissa McCarthy: Following her appearance in Ghostbusters and The Boss, the comedian, 47, brought in $18 million.
Mila Kunis: The 34-year-old grossed more than $15.5 million in 2017 thanks to her box office blockbuster Bad Moms, which was released in 2016. The sequel, A Bad Moms Christmas saw similarly impressive figures following its release last November. So don't be surprised to see Kunis on Forbes's next highest-paid actress list when it's released in August.