50 Highest Paying Jobs in the United States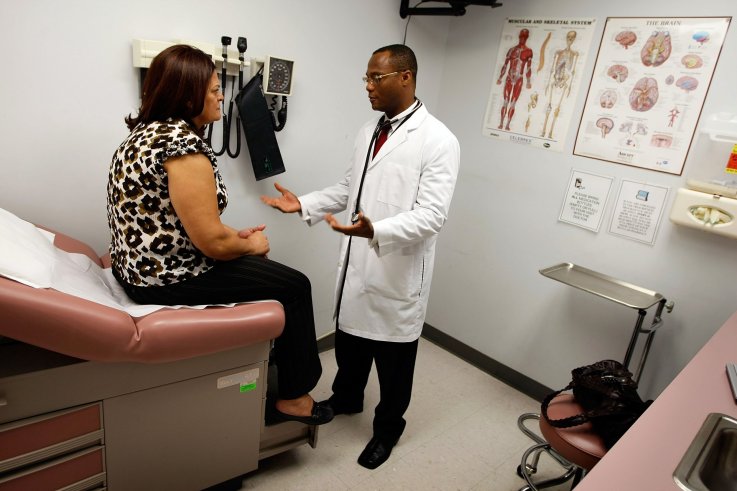 Now is a great time to look for a new job, and if you're looking for a career with a high annual salary—let's be real, who isn't—we suggest you go into the medical field. Some of the highest paying jobs in the United States currently cover a wide array across the medical field, from surgeons to nurses.
But if you have an aversion to treating sick people, don't worry, there are a ton of other jobs with a high annual salary outside medicine. Jobs in management, tech, and financial services rank particularly high.
The ranking of the highest paying top jobs in the United States comes from the 2018 U.S. News and World Report 100 'Best Jobs' list. They take into consideration information from the U.S. Bureau of Labor Statistics and focus on seven key areas: median salary, employment rate, 10-year growth volume, 10-year growth percentage, future job prospects, stress level (it's more important than you might think), and work-life balance. While some jobs might make more money (like professional athletes or just being Oprah Winfrey), they, unfortunately, don't qualify under U.S. News and World Report's rankings, and thus are not included on the list—sorry Oprah.
Notable jobs that didn't crack the top 50 are registered nurses (coming in at a median salary of $68,450), accountants ($68,150 median salary), web developers ($66,130 median salary), and patrol officers ($59,680 median salary).
If there's one takeaway from the top paying highest ranked jobs list, it's that if you want to make a lot of money in the United States, you better be prepared to go to school for a long time. Many of the jobs, especially those in the medical field, require a minimum of 10 years of schooling before you start earning money. But when you do actually start earning money, you'll more than make-up for all you spent on schooling, not to mention pleasing every mother ever (who doesn't want a doctor in the family?).
These are the highest paying top ranked jobs in the United States.