The 28 Highest Paying Specialties for Doctors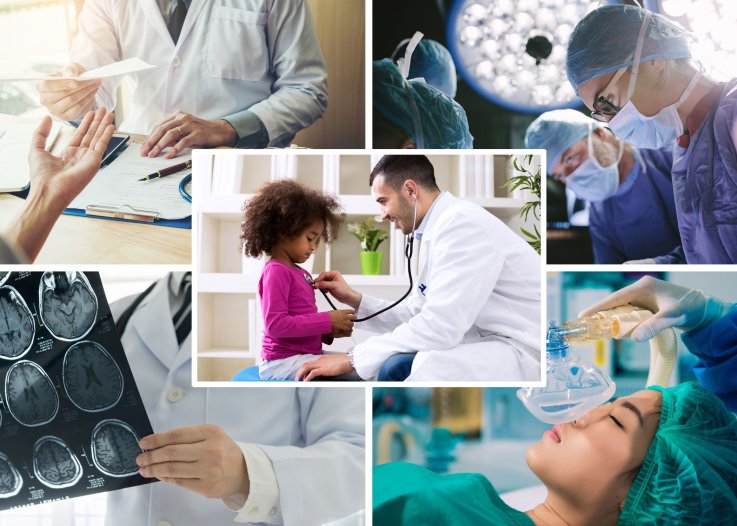 Ask a parent what they wish for their kids to become when they grow up, and they might say a lawyer, or maybe a successful businessman, but most will say a doctor. Who doesn't want a doctor in the family? It's handy at Thanksgiving (who else are you gonna ask about that strange itch?), a legit bragging right and, most of all, it guarantees at least one member of the family will have some money. OK, it guarantees they will have a lot of money.
Even the lowest earning medical specialty on our list earns $125,700 more than the national average annual income of $73,300, according to the U.S. Census Bureau. If you can afford medical school in the first place, you will more than likely earn it back and then some. But the question is, what field of medicine should you go into? Or, let's be real: Which one pays the most?
Medscape annually compiles the highest earning areas in medicine, surveying more than 20,000 physicians currently practicing medicine in the United States and comparing the data was against other studies, including one from the American Medical Association.
One thing is clear: It pays to work in cosmetic surgery, which once again is one of the highest paying fields in medicine. Orthopedics, cardiology and gastroenterology are also high on the list. Interestingly, one of the fields with the most growth in recent years is psychiatry.
"We have never seen demand for psychiatry this high in our 30-year history," Tommy Bohannon, vice president of Merritt Hawkins, a physician recruitment firm, told Medscape Medical News.
So what other areas of medicine earn physicians top dollar? Slide through to learn what field to pressure your children to go into.