The 20 Highest Rated Netflix Original Movies
Netflix has gone from strength to strength since being founded as a postal movie-rental service in 2007.
Now, alongside streaming movies and TV shows from all over the world, Netflix also produces its own movies.
The term "Netflix Originals" label is often applied to movies or shows for which the company has exclusive rights, or on those it has produced.
For this rundown, Newsweek shines the spotlight on movies produced by Netflix or for which it secured exclusive distribution rights.
Here are 20 of the best, according to their Rotten Tomatoes score...
20. Outlaw King, 2018, 62%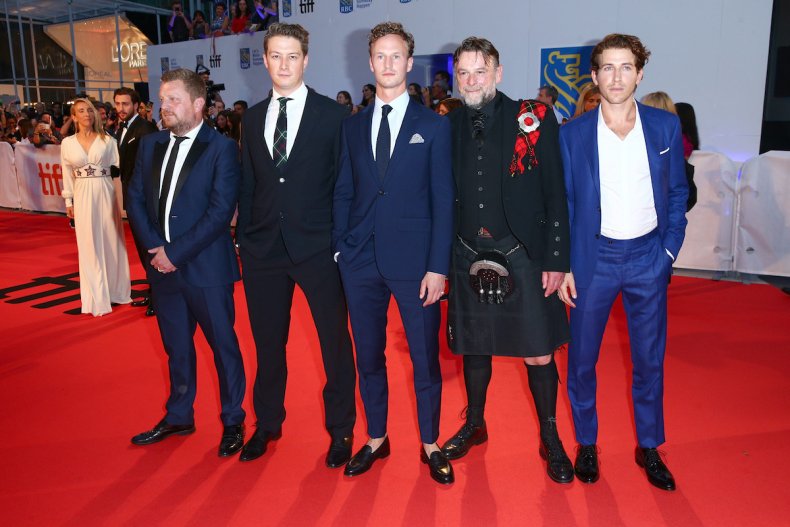 This period film takes the audience back to 14th-century Scotland, where Robert the Bruce claims the Scottish Throne and tries to win back independence from English rule.
Outlaw King stars Chris Pine, Aaron Taylor-Johnson, and Florence Pugh, and is directed by David Mackenzie.
Rotten Tomatoes Critics says: "Muddy and bloody to a fault, Outlaw King doesn't skimp on the medieval battle scenes, but tends to lose track of the fact-based legend at the heart of its story."
19. The Devil All the Time, 2020, 64%
Starring Tom Holland, the British actor who rocketed to fame after starring as Spiderman in the Marvel franchise, this film sees a young man fight to protect his loved ones after war.
The film stars Robert Pattinson, Sebastian Stan, and Bill Skarsgård alongside Holland, and is directed by Antonio Campos.
Rotten Tomatoes Critics Consensus states: "The Devil All the Time's descent into darkness can be harrowing to the point of punishment, but it's offset by strong work from a stellar cast."
18. Extraction, 2020, 67%
Starring Chris Hemsworth, Patrick Newall, and Rayna Campbell, this action-thriller follows Hemsworth's character, a black-market mercenary, as he tries to rescue the kidnapped son of an international crime lord.
Extraction is one for action film junkies, as Rotten Tomatoes Critics Consensus says: "Spectacular stunt work and an electric performance from Chris Hemsworth can't save Extraction from being dragged down by its aimless violence."
17. The Ritual, 2017, 74%
This horror film is set is Scandinavia, and follow four college friends as they reunite on a hike through the wilderness.
Their journey takes them into the mystical forests of Norse legend, where they are stalked by an ancient evil.
Rotten Tomatoes Critics Consensus states: "Director David Bruckner makes evocative use of the Scandinavian setting and a dedicated cast to deliver a handsome—if familiar—horror story."
16. Apostle, 2018, 79%
This horror flick is set in London in 1905, and follows prodigal son Thomas Richardson after his return home. Only, his sister is being held ransom by a religious cult -- and Thomas must infiltrate the cult to get her back.
The film stars Dan Stevens, Lucy Boynton, and Michael Sheen, and is directed by Gareth Evans.
Rotten Tomatoes Critics Consensus states: "Apostle resists easy scares in favor of a steady, slow-building descent into dread led by a commanding central performance from Dan Stevens."
15. Mank, 2020, 82%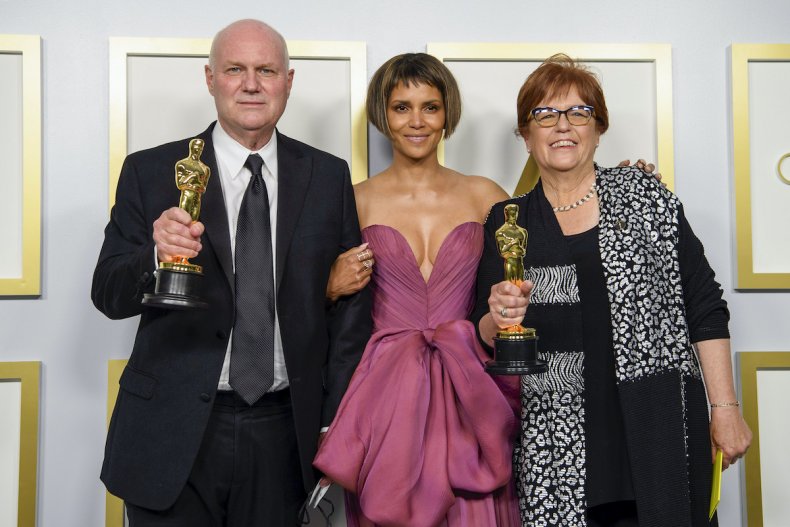 This black and white film is set in the 1930's and is a dramatic comedy that tells the story of alcoholic screenwriter Herman J. Mankiewicz as he tries to finish Citizen Kane.
The film stars Gary Oldman, Amanda Seyfried, Lily Collins, and Tom Burke, and is directed by David Fincher.
Rotten Tomatoes Critics Consensus says: "Sharply written and brilliantly performed, Mank peers behind the scenes of Citizen Kane to tell an old Hollywood story that could end up being a classic in its own right."
14. Cargo, 2017, 88%
Cargo is a film for anyone wanting to reflect on the chaos of the last year - starring Martin Freeman, Cargo follows a father navigating a terrifying pandemic in the wilderness of Australia as he tries to protect his daughter.
Rotten Tomatoes Critics Consensus states that "Cargo takes a refreshingly character-driven approach to the zombie genre that's further distinguished by its Australian setting and Martin Freeman's terrific lead performance."
13. Annihilation, 2018, 88%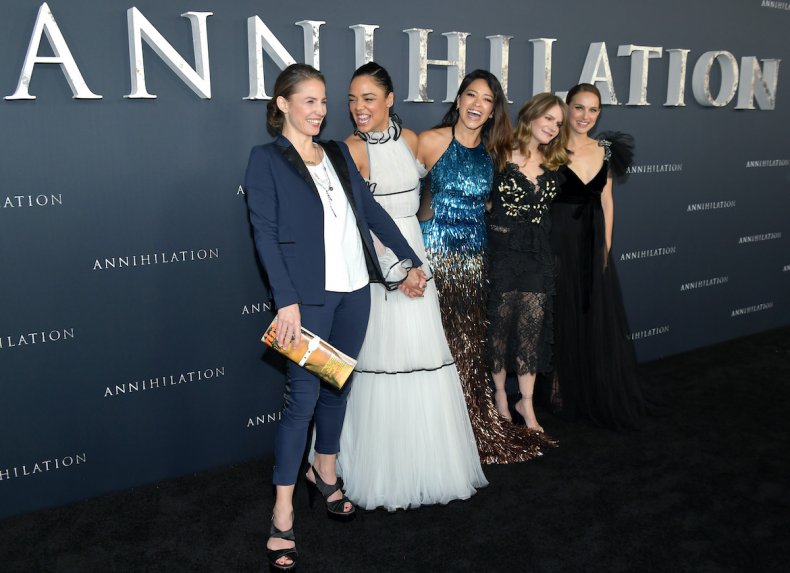 Starring Natalie Portman, Jennifer Jason Leigh, and Gina Rodriguez, Annihilation is a Sci-Fi thriller that follows the biologist Lena when she undertakes a mission to uncover what happened to her husband inside "Area Z".
Rotten Tomatoes Critics Consensus says of the film: "Annihilation backs up its sci-fi visual wonders and visceral genre thrills with an impressively ambitious -- and surprisingly strange -- exploration of challenging themes that should leave audiences pondering long after the end credits roll."
12. I Don't Feel at Home in This World Anymore, 2017, 89%
Starring Melanie Lynskey and Elijah Wood, this crime drama Original tells the story of a woman struggling with depression, after she is burgled. She sets out with her 'obnoxious' neighbour to find the culprits, and find themselves up against a gang of criminals.
Rotten Tomatoes Critics consensus says of the film: "I don't feel at home in this world anymore. transcends its unwieldy title to offer timely, intoxicatingly dark observations on gender dynamics and social norms in modern America."
11. The Ballad of Buster Scruggs, 2018, 89%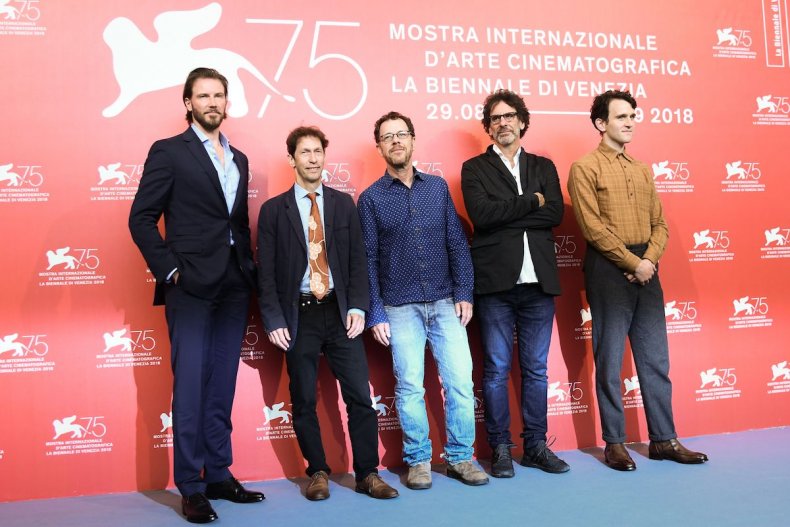 The Ballad of Buster Scruggs is an anthology of six Western short films, telling the stories of the outlaws and settlers on the American Frontier.
The film stars Tim Blake Nelson, Willie Watson, David Krumholtz, James Franco and Stephen Root. The Ballad of Buster Scruggs is directed by the Coen brothers.
Rotten Tomatoes Critics Consensus says: "The Ballad of Buster Scruggs avoids anthology pitfalls with a consistent collection tied together by the Coen brothers' signature blend of dark drama and black humor."
10. The Trial of the Chicago 7, 2020, 89%
The Trial of the Chicago 7 has a star-studded cast, and it certainly lives up to that promise. The movie is a dramatization of the 1969 trial of the seven activists who were charged with conspiracy after the 1968 protests at the Democratic National Convention.
The film starts Eddie Redmayne, Alex Sharp, Sacha Baron Cohen, Jeremy Strong, John Carroll Lynch, Yahya Abdul-Mateen II, William Kunstler, Joseph Gordon-Levitt, and many more stars.
Rotten Tomatoes Critics Consensus says of the film: "An actors' showcase enlivened by its topical fact-based story, The Trial of the Chicago 7 plays squarely -- and compellingly -- to Aaron Sorkin's strengths."
9. 1922, 2017, 91%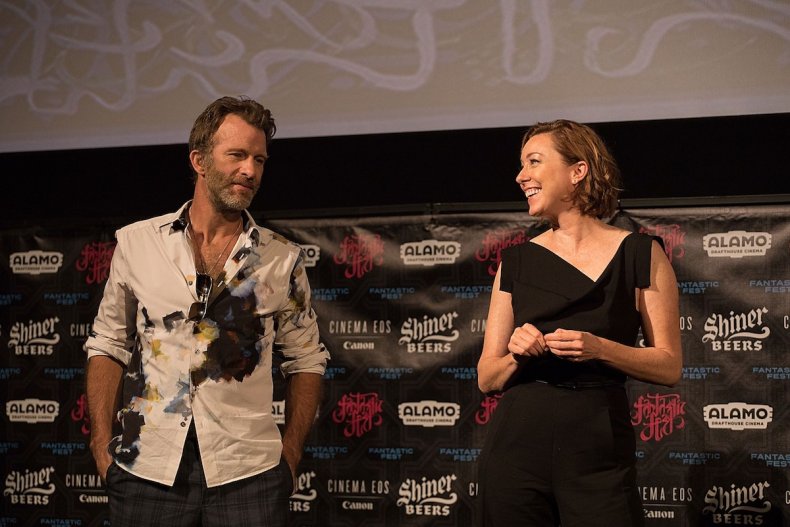 Scoring an impressive 91% on Rotten Tomatoes, this films follows the life of a farmer in 1922, who plans to kill his wife with the help of his son - all for financial gain.
The film is based on a Stephen King novella, and was directed by Zak Hilditch.
Rotten Tomatoes Critics Consensus states that the film is a great adaption, saying: "Thanks to director Zak Hilditch's patient storytelling and strong work from lead Thomas Jane, 1922 ranks among the more satisfying Stephen King adaptations."
8. El Camino: A Breaking Bad Movie, 2019, 91%
Tying up the hit series Breaking Bad, El Camino continues the story of Jessie Pinkman as he attempts to outrun his past.
The film stars Aaron Paul, who returns to his character of Jessie Pinkman, and, like the series, is directed by Vince Gilligan.
Rotten Tomatoes Critics Consensus says: "Entertaining if not essential, El Camino adds a satisfying belated coda to the Breaking Bad story -- led by a career-best performance from Aaron Paul."
7. Uncut Gems, 2019, 91%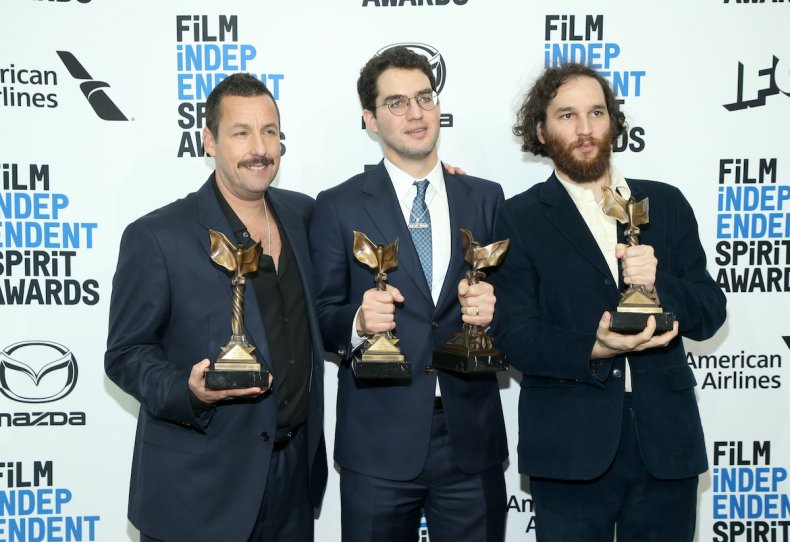 Uncut Gems follows a jeweler after a high-stakes bet as he tries to balance his business, family and adversaries as he pursues a big win.
Adam Sandler stars in this Oscar-winning movie, which is directed by Ben and Joshua Safdie.
Rotten Tomatoes Critics Consensus says: "Uncut Gems reaffirms the Safdies as masters of anxiety-inducing cinema—and proves Adam Sandler remains a formidable dramatic actor when given the right material."
6. Da 5 Bloods, 2020, 92%
Da 5 Bloods is a dramatic war film that tells the story of four African American veterans as they return to Vietnam to find the remains of their deceased squad leader - and the treasure he helped to hide.
Directed by Spike Lee, this film stars Delroy Lindo, Jonathan Majors, Clarke Peters, Norm Lewis, Isiah Whitlock Jr. and the late Chadwick Boseman.
Rotten Tomatoes Critics Consensus states: "Fierce energy and ambition course through Da 5 Bloods, coming together to fuel one of Spike Lee's most urgent and impactful films."
5. Marriage Story, 2019, 94%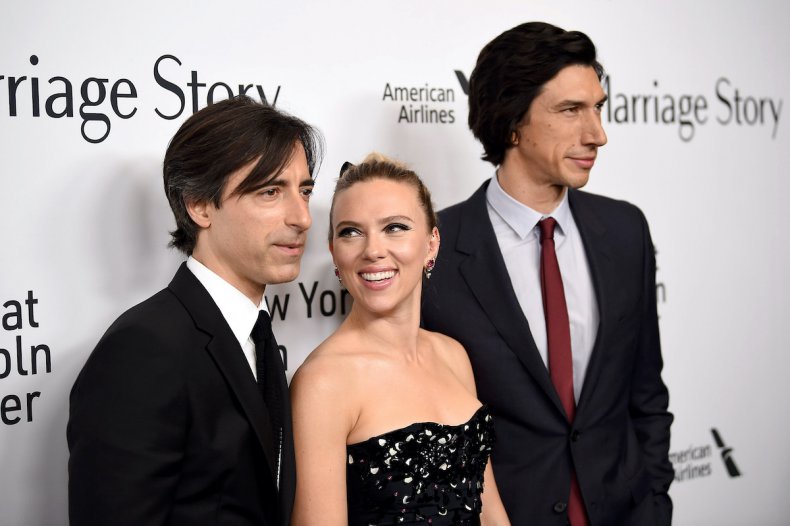 Marriage Story follows the story of a stage actor and his wife as they go through a gruelling divorce while they try and keep their family together.
This Oscar-winning film is directed by Noah Baumbach and stars Scarlett Johansson and Adam Driver.
Rotten Tomatoes Critics Consensus states: "Observing a splintering union with compassion and expansive grace, the powerfully acted Marriage Story ranks among writer-director Noah Baumbach's best works."
4. The Irishman, 2019, 95%
The Irishman is a Scorsese film starring Robert De Niro, Al Pacino, Joe Pesci and Anna Paquin.
The movie is set in the 1950's and tells the story of a truck driver who gets involved with a Pennsylvania crime family and becomes a hit man.
Rotten Tomatoes Critics Consensus states: "An epic gangster drama that earns its extended runtime, The Irishman finds Martin Scorsese revisiting familiar themes to poignant, funny, and profound effect."
3. Roma, 2018, 95%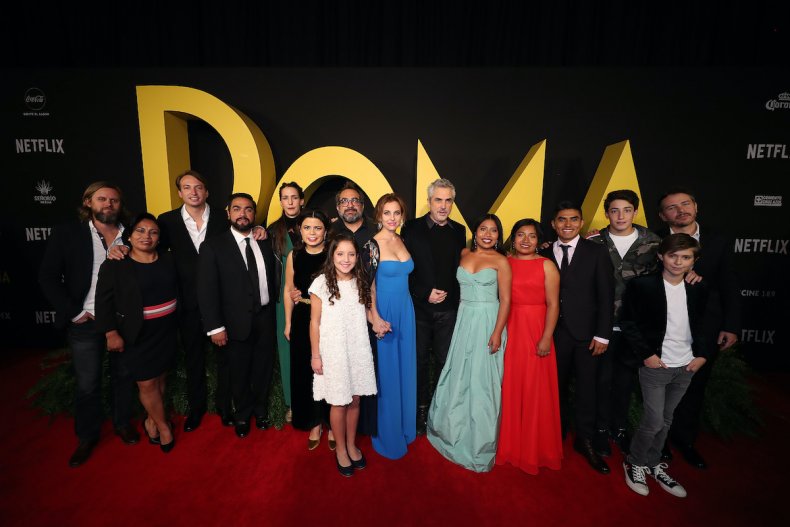 Roma won a string of Oscars in 2019, and it's easy to see why. The film tells the story of Cleo, a domestic workers in Mexico City in the 1970's.
Cleo's employer runs away with his mistress, and Cleo finds out she's pregnant soon after. Cleo then goes on vacation with the family she looks after.
The film is in Spanish, and is directed by Alfonso Cuarón. Rotten Tomatoes Critics Consensus says: "Roma finds writer-director Alfonso Cuarón in complete, enthralling command of his visual craft - and telling the most powerfully personal story of his career."
2. Dolemite Is My Name, 2019, 97%
This biographical comedy drama takes us back to 1970's LA, where comedian Rudy Ray Moore hit the big time with his alter-ego Dolemite. Dolemite becomes a star of kung-fu, and tries to make it to the big screen with an anti-establishment film.
The film stars Eddie Murphy, Wesley Snipes, Kodi Smit-McPhee, Keegan Michael Key, and Chris Rock.
Rotten Tomatoes Critics Consensus states that: "In dramatizing Rudy Ray Moore's stranger-than-fiction story, Eddie Murphy makes Dolemite Is My Name just as bold, brash, and ultimately hard to resist as its subject."
1. Ma Rainey's Black Bottom, 2020, 98%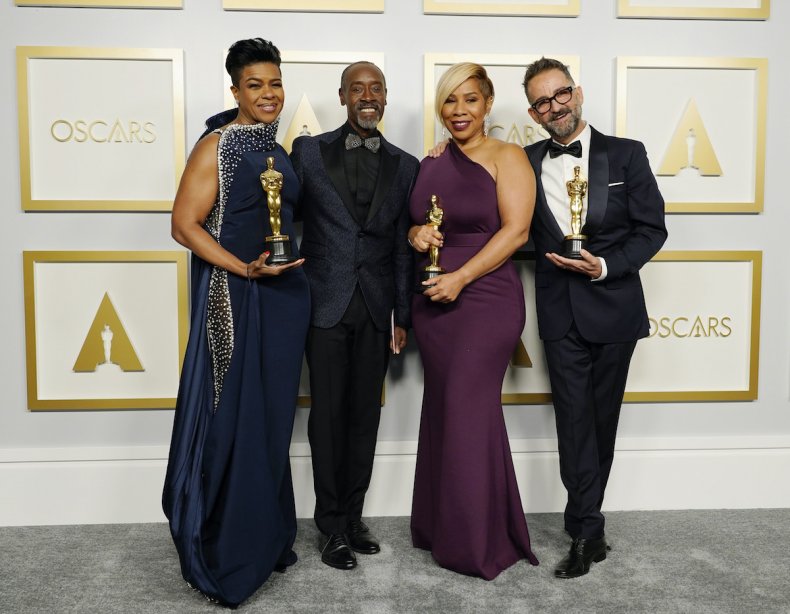 In Chadwick Boseman's last film before his tragic death, Ma Rainey's Black Bottom is the film that saw him be nominated for a posthumous Academy Award.
The film is set in 1920's Chicago and tells the story of a band of musician's as they wait for the iconic blues performer, Ma Rainey.
The film stars Viola Davis, Chadwick Boseman, Glynn Turman, Co.man Domingo, Michael Potts and Taylour Paige.
Rotten Tomatoes Critics Consensus states: "Framed by a pair of powerhouse performances, Ma Rainey's Black Bottom pays affectionate tribute to a blues legend -- and Black culture at large."