'Highly Suspect': Pelosi Opposes Installing 'Unqualified' Trump Loyalist as Top NSA Lawyer
House Speaker Nancy Pelosi has asked acting Defense Secretary Christopher Miller to stop his plans to install an "unqualified" Trump loyalist as the National Security Agency General Counsel.
In a Sunday letter to Miller, released Monday, Pelosi demanded that the official "immediately cease plans to improperly install" Michael Ellis, a former Republican political operative and White House staffer, as the new NSA General Counsel just 72 hours before President-elect Joe Biden's inauguration.
"Public reporting indicates that Mr. Ellis, a relatively recent law school graduate with a limited resume, was selected due to interference by the White House, and was chosen over much more qualified candidates," she wrote.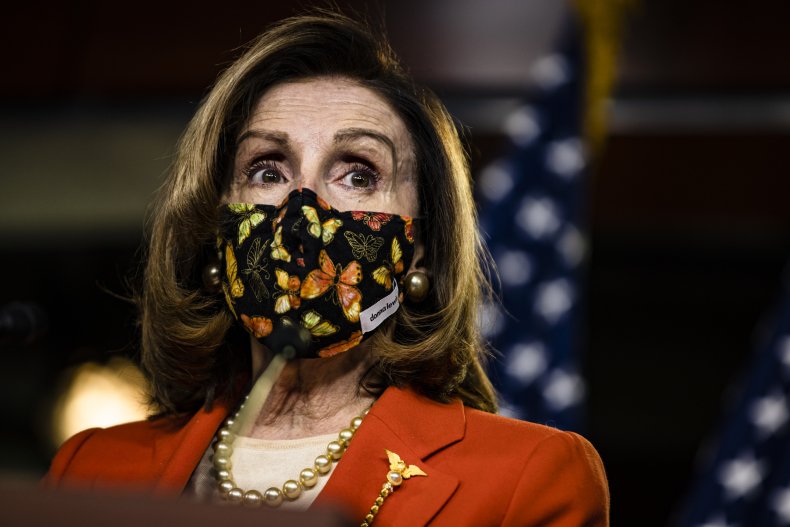 "Mr. Ellis has been reportedly involved in highly questionable activities that are disqualifying—including the infamous 2017 'midnight run' to launder intelligence information through Rep. Devin Nunes and with efforts to shield information about President Trump's July 2019 call with the President of Ukraine."
The NSA said it was "moving forward" to install Ellis on Sunday, a day after Miller ordered the Trump loyalist to be immediately placed in the position.
The Pentagon has defended their decision to pick Ellis and insisted he was qualified for the top lawyer role. "To be clear, congressional or media interest in a particular hiring action are not justification under the merit system principles and process to delay placing a selected qualified individual in a position," the Pentagon said in a statement.
In her letter to Miller, Pelosi also requested an investigation into the selection process for the general counsel role and expressed that she had "serious concerns" about possible political interference.
"The NSA General Counsel, which involves supervising many intelligence community attorneys and interacting with intelligence agencies, is a highly sensitive career position for which candidates are selected, based on merit and free from political influence," Pelosi wrote, adding that she wants to "understand how someone with his credentials was chosen over other qualified candidates."
Additionally, the Democrat called the "eleventh-hour" effort to push this placement in the final days of the Trump administration "highly suspect."
Ellis served as the head counsel to Republican Congressman Devin Nunes before he joined the Trump administration as senior associate counsel to President Donald Trump. He refused to testify in the House's 2019 impeachment inquiry into Trump after becoming an attorney for the National Security Council (NSC). Last March, he was appointed the NSC's senior director for intelligence.
Newsweek reached out to the National Security Agency for comment.