What Is Hikvision? Trump Administration May Ban Chinese Video Surveillance Company: Report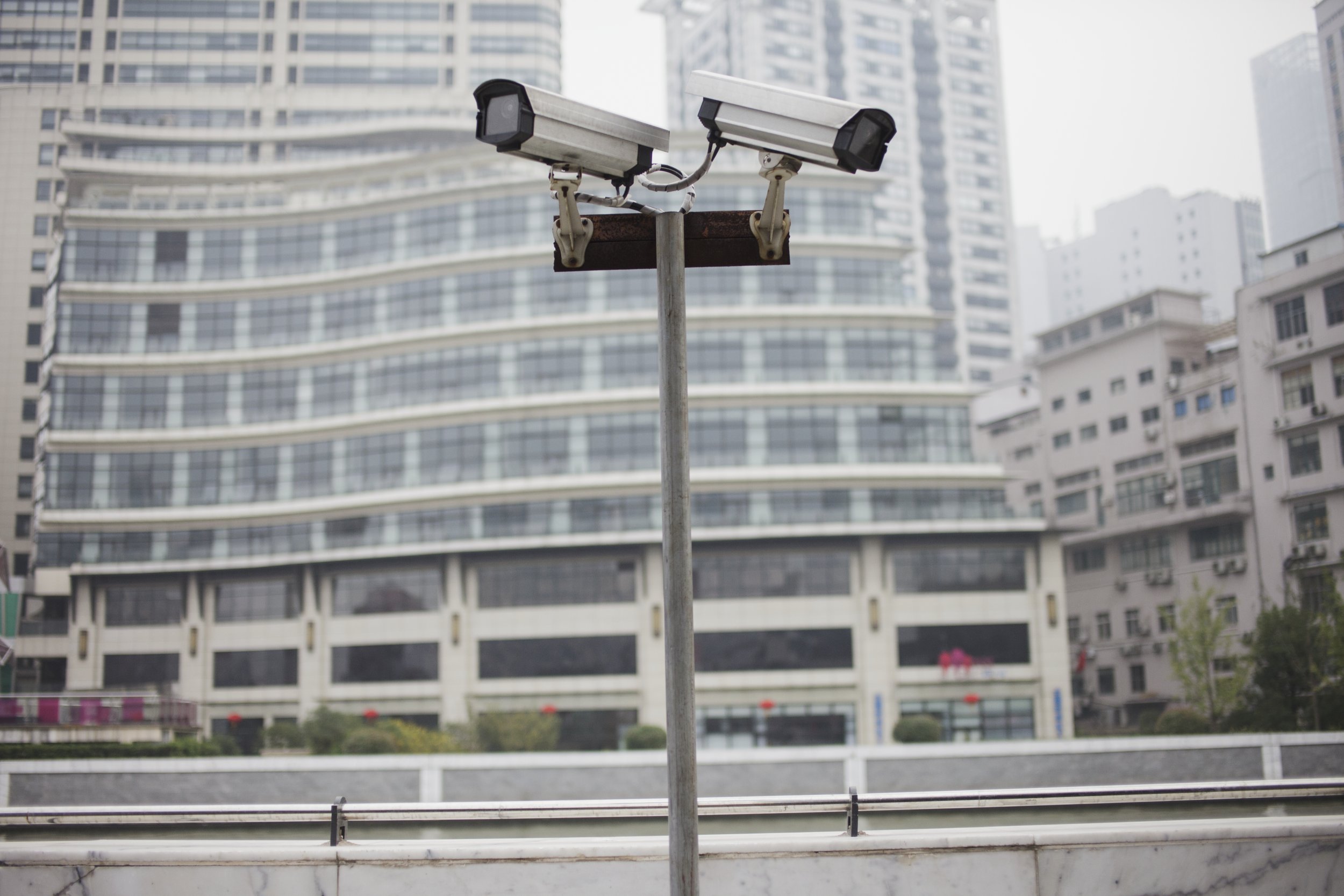 The Trump administration may soon limit the access Chinese video surveillance giant Hikvision has to American technology, according to reports.
According to The New York Times, which cited "people familiar with the matter," the decision to possibly black list Hikvision would be made in the coming weeks, and would mean U.S. companies would need government approval to supply components to the foreign firm.
Hikvision, headquartered in Hangzhou, supplies the Chinese government with surveillance cameras and equipment for use in major cities. Its products help the state to install high-tech facial recognition and artificial intelligence-based systems to monitor the population.
Heightened economic pressure on the company came as a trade battle between the U.S. and China continued to escalate—amid national security and human rights concerns.
In April, U.S., lawmakers sent a letter to Trump administration officials, including Secretary of State Mike Pompeo, citing Hikvision as being potentially "complicit in gross violations of human rights," for providing training or equipment to officials in the Xinjiang region responsible for the "mass internment and surveillance of ethnic Uighurs and other Turkic Muslims."
The lawmakers' letter stated: "Global responses to these abuses have been insufficient. Of particular concern are reports of U.S. companies that may be contributing to Beijing's persecution of Uighurs through their support or commercial ties to Hikvision and Dahua—two Chinese tech giants that have profited from the surge of security spending in Xinjiang."
The Washington Post reported that Hikvision supplied some technology that was being used in the Xinjiang region, where millions of Uighurs were reportedly detained in "re-education camps." Beijing denied they were camps, instead using the phrase "vocational training centers."
The letter urged officials to expand the Entity List to "ensure U.S. companies are not assisting…in creating the vast civilian surveillance or big data predictive policing systems being used." The Entity List contains foreign businesses or individuals who need licenses to trade with the U.S.
"Any transaction with an individual, company or government organization listed on the Entity List is seen as a 'red flag' by the U.S. government," Cornell Law School explained online.
Last Thursday, the Trump administration added Huawei Technologies to the list, a move that had an almost immediate impact on the smartphone maker. Google restricted its access to some Android operating system capabilities, which may affect the security of future devices.
The government said there was "reasonable cause to believe that Huawei has been involved in activities contrary to the national security or foreign policy interests of the United States."
According to Bloomberg, Hikvision stock tanked by 9.6 percent following the news that its access to U.S. tech would be limited. Financial Times reported it leveled at 6.1 percent lower.
Blacklisting the company could have a significant impact on its bottom line. The South China Morning Post reported in February that over the first six months of 2018, Hikvision's overseas sales had amounted to about 30 percent of its total revenue.
Hikvision's annual revenue reached more than $7 billion last year, video surveillance research group IPVM reported.
In a statement to The New York Times this week, a Hikvision spokesperson said the firm takes concerns seriously and "has engaged with the U.S. government regarding all of this since last October." An executive told Reuters the company was unaware of a potential blacklisting but noted: "Even if the U.S. stops selling them to us we can remedy this through other suppliers."