Hilarious 'Old Lady' Car Commercial Resurfaces, Leaves Internet in Stitches
A Dutch Volkswagen commercial starring an unnamed "old lady" has resurfaced and left the internet in stitches.
The commercial, reportedly from 2010, was shared in Reddit's "Unexpected' forum on Wednesday by u/Accurate_Purpose828. In just nine hours, the post has amassed more than 42,000 upvotes and over 500 comments from Redditors who said the advertisement was "brilliant."
In the commercial, a father and son meet with an elderly woman who's selling her Volkswagen Golf. As the father assesses the car for damages, the woman has several flashbacks of her time behind the wheel.
In one memory, the woman tries to start a street race with the person beside her in traffic. In another, she laughs as she goes airborne following a sharp turn. And in the final flashback, she does a donut to grab a street parking spot.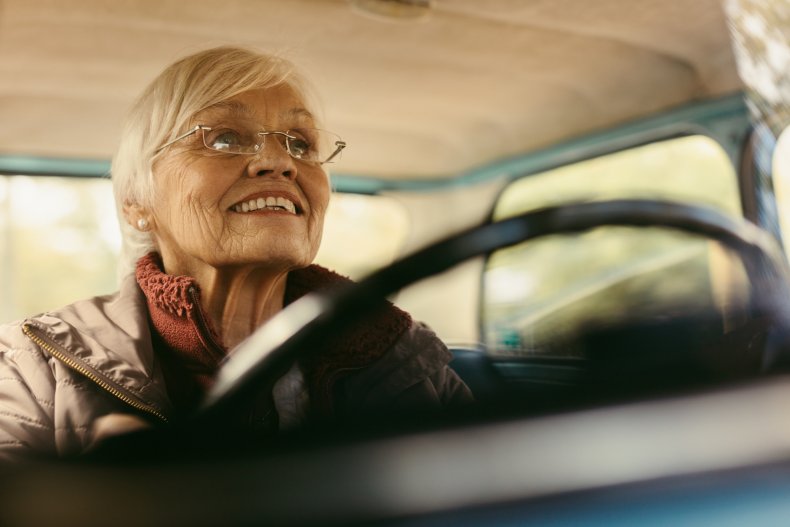 Funnily enough, the woman is the same age in the flashbacks as she is in "real-time," which means she was driving recklessly up until the point of putting her car up for sale.
Despite all that she's put her car through, the father decides that the vehicle is safe to drive, and the commercial ends with the father and son driving off in their "new" used car.
"Old ladies aren't necessarily trustworthy. But a Golf luckily is," read the commercial's text overlay, according to a translation provided by u/Accurate_Purpose828.
Viewers loved the resurfaced commercial.
"That's a great commercial. Entertaining as well as getting a point across," wrote u/Correct_Recording_43.
"One of my favorite car ads," commented u/WAUZZZtron.
Redditor u/bluemallard303 called the commercial "one of the best ads of all time." Meanwhile, u/CarelessKnowledge77 said it was "f***ing brilliant."
When it comes to buying a used vehicle, Allstate recommends that prospective buyers, much like the dad from the commercial, check the car's interior and exterior for any damages.
"You probably don't need to be worried about small dings or scratches, but larger areas of damage may be cause for concern," the insurance company explained.
"CARFAX also recommends checking to see that body panels line up evenly, as uneven panels may indicate the vehicle was in an accident but not repaired well. It's also a good idea to open and close the doors, hood and trunk to see how easily they move," the company continued.
Individuals should also take the car for a test drive, check for fluid leaks and search the car's Vehicle Identification Number (VIN), said Allstate.
The Volkswagen commercial isn't the first resurfaced video to go viral online in recent months. Last month, a clip showing Ukrainian President Volodymyr Zelensky getting a fictional call to join the EU amassed over 63,000 upvotes. Several days later, an old video of one man's funeral prank garnered 28,000 upvotes.
And on Monday, an old video of singer Lorde shushing a crowd while performing a capella version of her song "Writer in the Dark" was deemed "embarrassing" by online commenters.