Hilary Rosen Apologizes For Saying Nina Turner Did Not Have 'Stand' To Use MLK Jr.'s Words to Attack Biden Amid Backlash
Hilary Rosen apologized for saying Bernie Sanders' campaign co-chair Nina Turner did not have the standing to use Dr. Martin Luther King Jr.'s words against Joe Biden as she faced backlash on social media.
The Democratic strategist said she was "wrong" and sorry for "saying those words" and told her supporters there was "no need to defend me and attack angry black women."
She added that she had "nothing but the upmost respect for Nina," as well as her "experience as a person of color."
Speaking on CNN's Cuomo Prime Time last night during a segment on the voting records of Joe Biden and Bernie Sanders, Rosen said, "Nina referenced Dr. Martin Luther King before, saying that he said from the Birmingham jail that we should be concerned about white moderates. That's actually not what Martin Luther King said."
"He did say that... Are you kidding me?" Turner said as Rosen claimed King Jr. said America should be worried about the "silence" of white moderates.
"What he said was we should worry about the silence of white moderates," Rosen said. "And what we have in Joe Biden is a man who is not silent.
"He has a long record, and many votes that in today's world feel like the wrong thing, were the wrong thing, and he has discussed that over and over again. As Bernie Sanders did on the gun votes and other things."
Going back to Rosen's claim that Martin Luther King Jr. did not express worry about white moderates, Turner said, "What Rev. Dr. Martin Luther King Jr. was talking about, he said it is the point that the white moderate wants things to be comfortable.
"And instead of focusing in on the bigger threat, it's not necessarily the white KKK member, but more the white moderate that is more comfortable with keeping things the same and pretending like there is no tension."
"Don't use Martin Luther King against Joe Biden," Rosen interrupted. "You don't have that stand."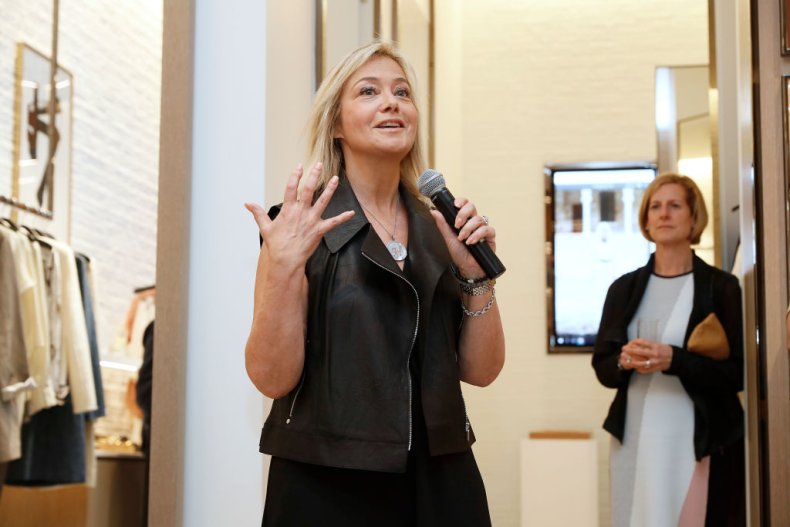 The Sanders national campaign co-chair hit back, "Don't tell what kind of stand I have as a black woman in America. How dare you."
When Rosen accused her of using Martin Luther King Jr. to attack Biden, Turner responded, "I didn't attack anybody. You're taking it that way.
"Don't dip into what I have to say about the Reverend Dr. Martin Luther King Jr. How dare you, as a white woman, sit up here and try and tell me what I'm supposed to feel and what I'm doing right now."
Turner was right when she said King Jr. took issue with the white moderate's desire for comfort and the status quo.
In his famous Letter from a Birmingham Jail, published online by the University of Pennsylvania African Studies Center, the civil rights leader said, "First, I must confess that over the past few years I have been gravely disappointed with the white moderate.
"I have almost reached the regrettable conclusion that the Negro's great stumbling block in his stride toward freedom is not the White Citizen's Counciler or the Ku Klux Klanner, but the white moderate, who is more devoted to "order" than to justice; who prefers a negative peace which is the absence of tension to a positive peace which is the presence of justice."
He also lamented "the appalling silence of the good people," though it is not clear that he was referring solely to white moderates in that passage.
Reacting to a clip of the debate posted by The Daily Angle, Jezebel staff writer Ashley Reese posted a passage from King Jr.'s letter and said, "Hilary Rosen is wrong about MLK. She says MLK critiqued the 'silence' of white moderates and that Joe Biden counters that critique bc he's not silent.
"But that's not what MLK said about the danger of the white moderate at all, and Biden DOES exhibit the qualities MLK warned of."
"A white moderate trying to lecture a Black revolutionary based on this false history!" Illinois congressional candidate Anthony Clark posted. "Have several seats Hilary!"
At the time of writing, reaction to the CNN clip put Hilary Rosen at 10th in the U.S. Twitter trending charts.
Rosen directed Newsweek to an apology she posted to Twitter Friday morning, saying, "On air thurs I said my colleague @ninaturner didn't have standing to use MLK Jr. That was wrong. I am sorry for saying those words. Pls no need to defend me and attack angry black women.
"They have standing. I always need to listen more than I talk. We rise together."
She later added, "I have nothing but the upmost respect for Nina, her experience as a person of color, and the fight she's waging in this election."
Newsweek has contacted Turner for further comment, and this article will be updated with any responses.