Hillary and Chelsea Clinton Ignore Donation Controversy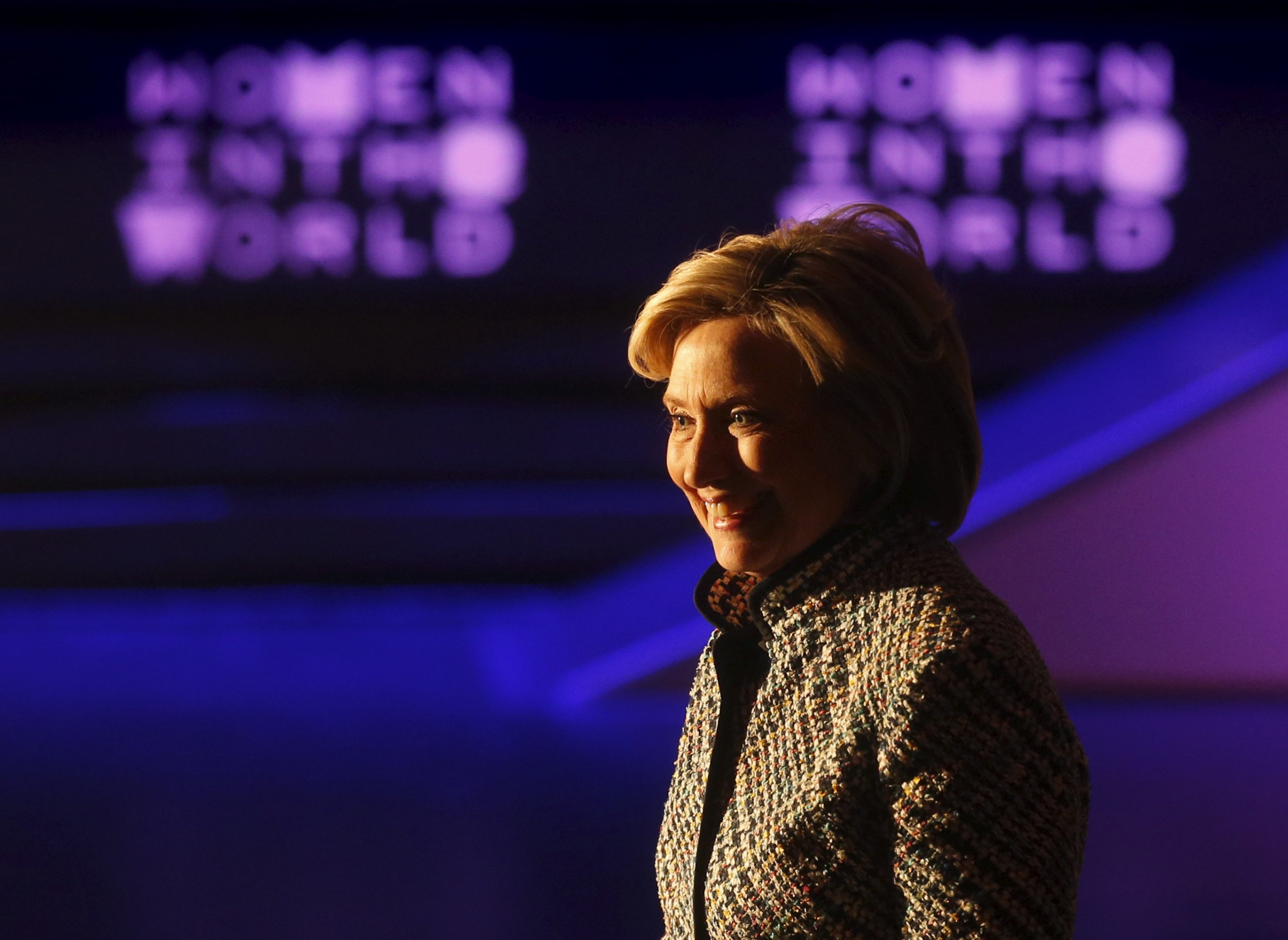 Updated | On a day when The New York Times published an investigation into the Clintons' charities, Hillary Rodham Clinton and daughter Chelsea ignored the critical story on separate platforms and instead spoke out for women's rights.
The story, dealing with a Canadian donor to the foundation, was spurred by a soon-to-be-released book from a conservative author, Peter Schweitzer, who has allowed various news organization first access to his book. (Newsweek is not one of them.) The arrangement between the author and the Times is unusual and the story was well short of proving any wrongdoing on the part of the Clintons or their global charities.
Still, as has been the case when faced with questions so many times before, many wondered how the former secretary of state would address this latest set of questions. She used a weather-tested technique: She ignored the controversy.
Hillary Clinton faced an adoring, mostly female crowd at the annual conference of global female activists, artists, celebrities and business leaders organized by media maven Tina Brown, and was greeted with thunderous applause and even wolf whistles. She spoke from the David H. Koch Theater stage at Lincoln Center l at the end of a day in which panelists from Iraq described horrific ISIS depredations against Yazidi women, and a panel called "Stop the Trolls" led by Katie Couric and including California Attorney General Kamala Harris and others discussed the problem of misogynist attacks on women via the Internet.
The presumptive Democratic presidential nominee led off her 24-minute speech with a story about challenges faced by her late mother, born before American women had the right to vote. She then lauded progress made for women in Third World countries over the last two decades, and took a few rhetorical punches at unnamed Republican leaders afraid of "right wing radio ire" for their stands on equal pay, reproductive rights and immigration. She did not take questions.
Both she and Chelsea referred to the No Ceilings report, funded jointly by the Bill & Melinda Gates and Clinton foundations and released last month, that was overshadowed by a mini-frenzy over Mrs. Clinton's email practices. The data in that report painted a rather dismal picture of women's progress over two decades since the former first lady gave a major address in Beijing declaring women's rights to be human rights. The report addressed a variety of issues including domestic and sexual violence, secondary school education and a lack of women's reproductive health that leads 800 women a day to die in childbirth of easily preventable complications.
Mrs. Clinton blamed "deep-seated cultural codes, religious beliefs and structural biases" for the slow pace of change. "The advancement of the full participation of women and girls in every aspect of their societies is the great unfinished business of the 21st century," she said, "Not just in faraway countries but right here in the United States." She then narrowed her eyes and slammed Republicans, chastizing "those who offer themselves as leaders who see nothing wrong with women not getting equal pay…who want to defund family planning…have insurers charge women more because of their gender...and deport mothers working to give their children a better life, rather than risk the ire of right wing radio."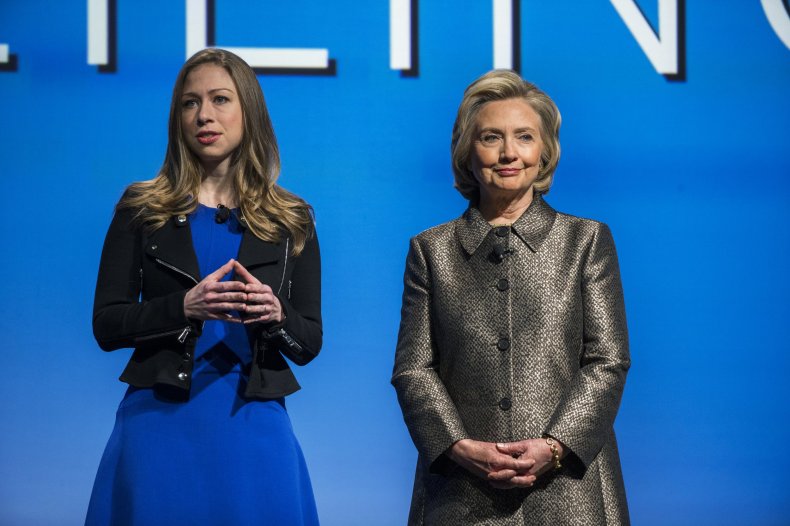 Earlier in the day, Chelsea spoke at a breakfast with 100 members of the Council on Foreign Relations, billed as "Women's Rights as Human Rights: the Path to Full Participation." When ABC News's Juju Chang asked her about the propriety of the Clinton Foundation accepting large donations from Saudi Arabia and other nations that don't grant equal rights for women, Chelsea—a former McKinsey consultant and vice-chair of the foundation—declared that "we have always partnered with governments, NGOs and foundations that believe the work we do is important."
When asked about the abysmal women's rights records of donor nations to the foundation, she pointed to American shortcomings when it comes to gender equity. She noted that many U.S. states still have laws on the books that permit children to get married—albeit with parental consent. In Massachusetts a 12-year-old girl can wed with parental consent and a judge's approval although it was hard to see what the home state of the Kennedys, Elizabeth Warren and John Kerry really had to do with Saudi Arabia, let alone the kingdom's contributions to the Clinton charities while Hillary was secretary of state.
Clinton said examining American gender biases is important to "ensure that we have the moral authority as a country to make the case for why investing in women and girls is important."
When an executive with Human Rights Watch asked Chelsea how pressure might be brought to bear on the Saudis to allow women to participate in sports and have more freedom in public spaces, Chelsea once again turned to the U.S. "The United States is one of only nine countries around the world not to have paid leave for new mothers of infants," she replied. "That's shameful."
She added that she didn't mean to imply a "moral or strategic equivalency" with Saudi Arabia, where women not only can't participate in sports but can't drive cars, and are under lifetime male guardianship.
On Thursday evening, hours after the Hillary and Chelsea had spoken, the Clinton Foundation answered questions about one of its entities, involving a Canadian businessman named Frank Giustra, who has contributed tens of millions of dollars to the Foundation. Giustra's donations to the philanthropy are public, but his activities with a Canadian branch of the Clinton Foundation set up for him are not—ensuring that scandal hunters and their messengers in the media will be familiarizing themselves with the intricacies of Canadian tax law.
Correction: This story originally said that a Ukrainian businessperson's donation was part of the controversy surrounding donations to the Clinton's charitable foundations. The story has been corrected to note that the person is Canadian.