'Hillary and Clinton': Two Political Animals Play a High-Stakes Game on Broadway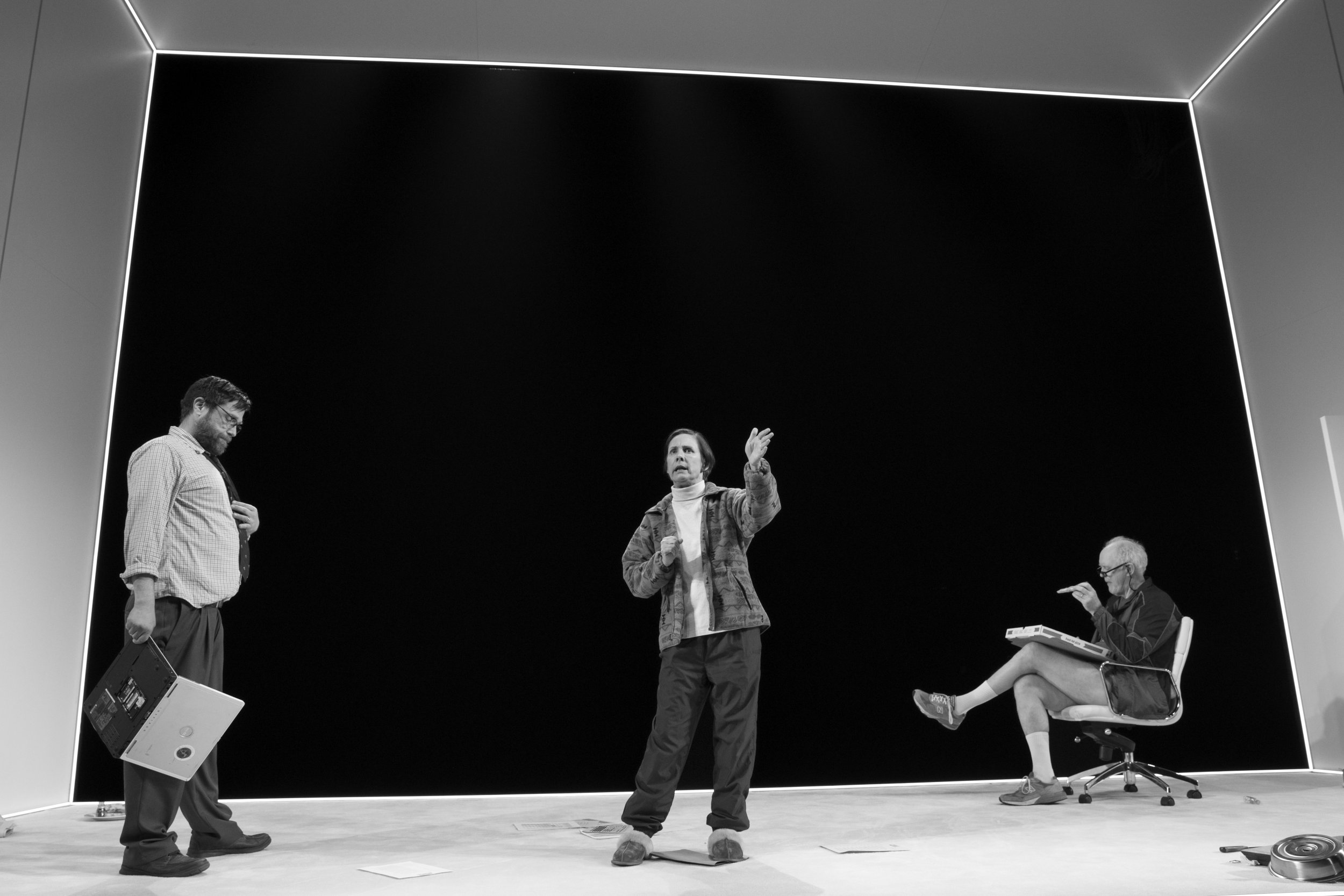 A long time ago in a universe far, far away, when election meddling was a cottage industry, not yet outsourced to the Russians, two people named Hillary and Bill Clinton meet in a New Hampshire hotel room to talk about life, liberty and the pursuit of the White House. The result is Hillary and Clinton, Lucas Hnath's thoughtful and intelligent examination of marriage (specifically the Clintons') and politics (presidential and sexual).
Set in an alternate universe in the relatively calm time of January 2008, early in that election cycle's primary season. Hillary is having a bad time of it: The Iowa caucuses didn't go well, and her campaign is running low on money. She has just gotten an offer from Barack Obama to withdraw from the campaign and become his running mate. She needs advice and money. Who can she call? One of the best political strategists of recent times: Bill Clinton. But with him comes baggage, lots of it. Politicians make deals with the devil all the time—for some, life is one long series of Faustian bargains—but the devil usually doesn't come in the form of one's husband.
The audience knows a lot of this story. So the play allows us to concentrate on their relationship, which is one of the more perplexing relationships ever played out in public. For all of Bill's flaws, Hillary was fiercely loyal to him. Hillary and Clinton shows a range of contradictions in the relationship. The tenderness, the anger, the political side, the intellectual side. There is desperation and a lot of humor.
And Hillary and Bill actually complement each other. She is a type A political wonk; he is a grade A political animal. His advice is good, and his machinations are deft—if ethically questionable. They make a good team.
So do Laurie Metcalf and John Lithgow in the title roles. They don't attempt to do impersonations of the Clintons. There are no pantsuits (on her part) and no Southern accent (on his part). Hillary and Clinton is first and foremost a family drama, one in which the stakes are very high—as high as they get. It is a home-delivery power lunch—hold the anchovies—for the ages. Pulling it off requires some top-flight acting. And these two actors are at the top of their game, which is one of the best games in town.
The supporting cast features Zak Orth playing Mark, who has the unenviable job of Hillary's handler. By the end of the play, Mark is like a funhouse Zen master who has mastered the seventh level of frustration.
Finally, one should not miss Peter Francis James' performance as Barack. It is so strong it makes me wish there was an Obama biopic ready for him to do. James somewhat resembles Obama, and he has the mannerisms and even the voice. It's not an exaggeration or an imitation, just a perfect marriage of actor and role.
Joe Mantello is an award-winning actor, and he has directed about 50 plays on and off-Broadway. In New York, he is one of a handful of go-to directors of serious plays, and his work on Hillary and Clinton shows why: The performances are great, and the staging is clean and unobtrusive.
One question that has come up: How would this work if the characters were not named Hillary and Bill and Barack, if it were perhaps a roman à clef or just a political couple? I think—and may the show's marketing department have mercy on my soul—it might be even better. That would free everyone—the characters and the audience—of any political baggage and allow us to just watch two well-drawn characters at play.
And here, play is the thing. In politics and history, it's whether you win or lose. In Hillary and Clinton, it's about how they play the game.
Hillary and Clinton is playing at the John Golden Theatre, 252 West 45th Street, in New York. For more information, go to HillaryAndClintonbroadway.com.