Hillary Clinton Accuses Trump of 'Indifference' About Loss of Lives, Jobs
Hillary Clinton lashed out at President Donald Trump's handling of the COVID-19 pandemic on Monday night, arguing that he'd shown a "total lack of leadership" amid the public health crisis.
The former Democratic presidential candidate told Comedy Central's The Daily Show Trump had been "more interested in the optics" when the outbreak reached the U.S., and accused him of showing "indifference" to the costs of the disease.
She later said the president was "hoping" that the pandemic would leave the public's attention so could "get back to pretending to be president."
When the Daily Show host Trevor Noah asked Clinton about the president's response to the pandemic, she said: "He was more interested in the optics than the facts when the virus first hit. He kept saying we have 15 cases, it'll be over soon.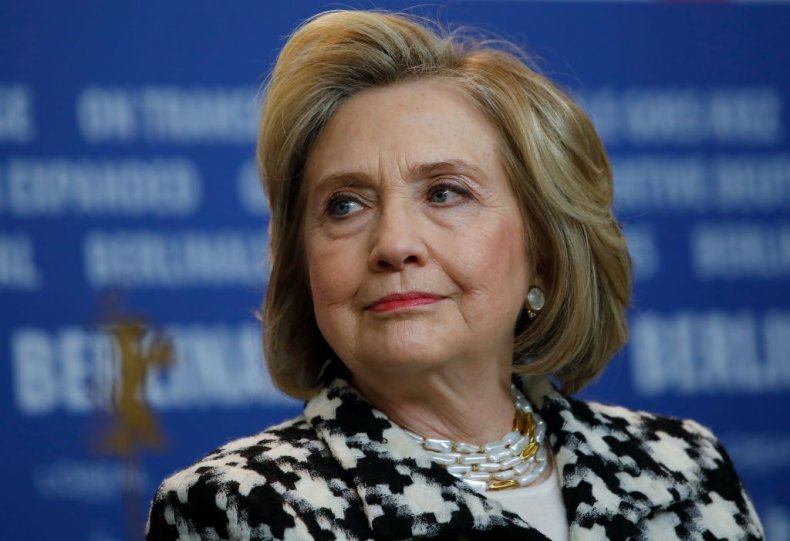 "So you've got to begin and end with his total lack of leadership, his indifference toward what this virus has cost us, not only in lives, but in jobs and livelihoods.
The former secretary of state then went on to say the president "didn't want to hear" from the National Institute of Allergy and Infectious Diseases (NIAID) Director Dr. Anthony Fauci, nodding to reports that the expert was being sidelined by the White House.
"He doesn't even want to hold the sham of the meetings he used to hold to talk about it," Clinton added. "He's hoping that it either goes away or it leaves our attention span so that he can get back to pretending to be president."
Newsweek has contacted the White House for comment, and will update this article with any response.
The former secretary of state criticized Trump's handling of the pandemic after the number of confirmed COVID-19 cases topped the 3 million mark in the U.S. last week.
According to the latest data from Johns Hopkins University's coronavirus tracker, more than 3.3 million COVID-19 cases have been recorded in the U.S. as of Tuesday morning. More than 135,000 of those cases have resulted in death, while more than 1 million have reported full recoveries.
Several states have also reported sharp increases in new coronavirus infections over the past few weeks, with California Governor Gavin Newsom announcing on Monday night that the state would be reimposing lockdown measures on indoor business activities.
"As a consequence of increased positivity rate, increases in hospitalizations and ICUs... today we are announcing additional statewide actions as it relates to our stay-at-home order here in California," Newsom said at a press conference.
The governor shuttered bars, restaurants, movie theaters and other indoor businesses after California reported more than 109,000 new cases in the space of just two weeks following its move to lift pandemic measures.