Flashing Back to 2015 and Hillary Clinton's Presidential Announcement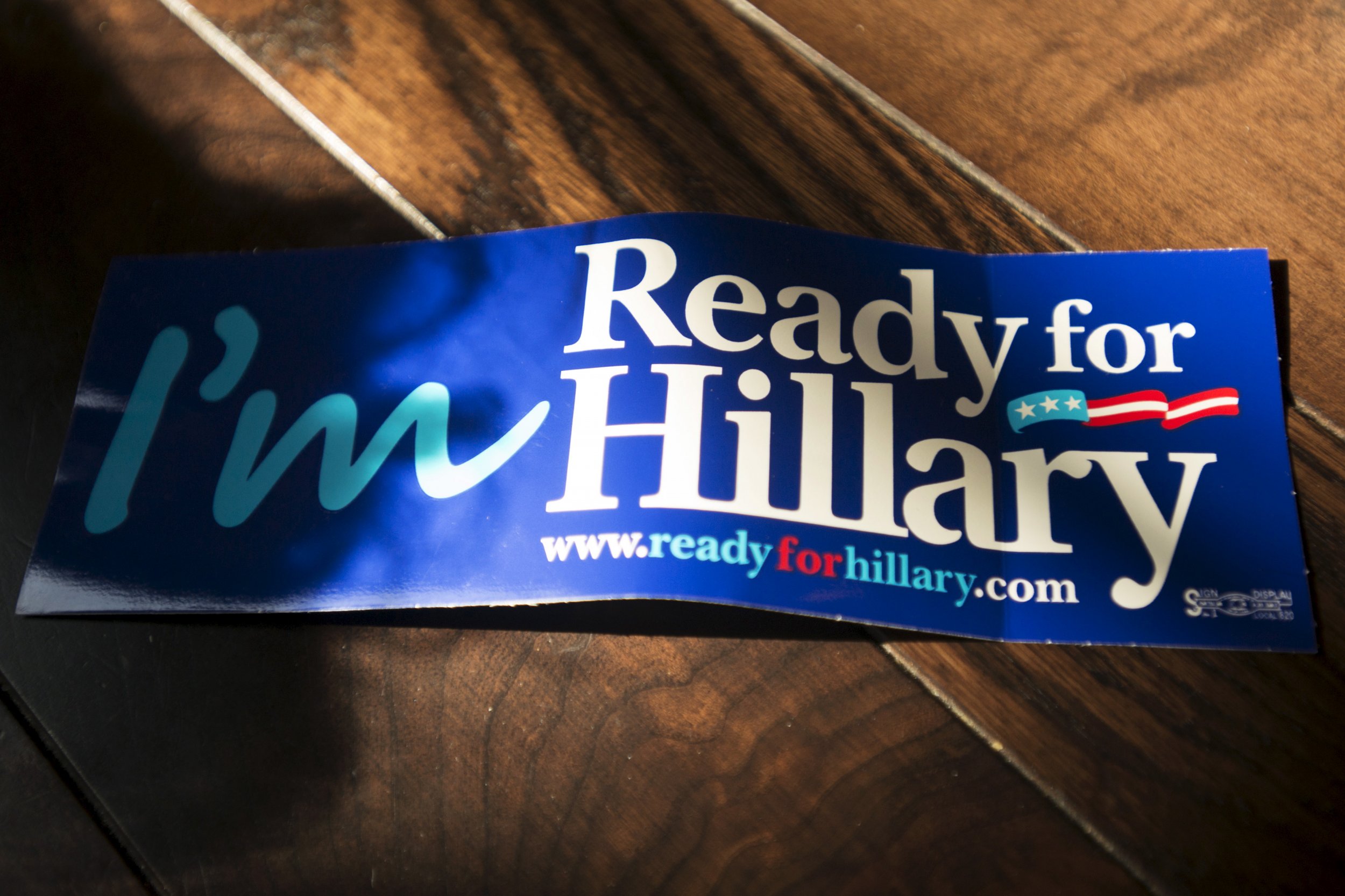 We didn't see—nor could many have predicted—much of what was coming when Hillary Clinton said she was running for president a second time. As of Wednesday, it has been two years since that official announcement.
You may remember April 2015: "Uptown Funk" still enraptured the nation, the Duke men's basketball team had just won a national championship and the political aspirations of Donald J. Trump served mostly as fodder for jokes and scoffs of disbelief. Yes, those were simpler, less upside-down times.
After weeks of staff preparations, Clinton dropped the video announcing she planned to run, and it was immediately assumed by many that the Democratic nomination already belonged to her. At the time, Senator Bernie Sanders—who would prove a major challenge to the former secretary of state in the primary, pushing her toward a more progressive agenda—was an afterthought, with just 14 percent of Democrats saying they would even consider voting for the Vermont independent.
"She's by far the favorite to win the nomination," said NPR in an article about Clinton declaring her candidacy.
"The announcement effectively began what could be one of the least contested races, without an incumbent, for the Democratic presidential nomination in recent history," said The New York Times.
While most observers didn't see the Sanders or Trump phenomena coming—the consensus then was that Wisconsin Governor Scott Walker, former Florida Governor Jeb Bush and Florida Senator Marco Rubio were the main Republican contenders—folks did foresee email troubles. Most stories at the time listed as a liability Clinton's use of a personal email server during her tenure as secretary of state, although none could predict her campaign would be hacked, leading to the stolen emails being released by WikiLeaks.
A memo at the time of the Clinton announcement from her campaign manager, Robby Mook, seemed to want to paint Clinton in a new light, as someone outside the Washington establishment—an area that would, of course, be a point of attack for Trump again and again.
"We are humble," the memo read, according to CNN. "We take nothing for granted, we are never afraid to lose, we always outcompete and fight for every vote we can win. We know this campaign will be won on the ground, in states."
The notion that Clinton could reinvent the public's view of her in many ways failed. Sanders ginned up enthusiasm through his pitch to the working man, while Trump largely slammed Clinton as "crooked" and out of touch during his quest to court white, working-class men in states that voted Democratic in 2012, such as Michigan, Ohio and Pennsylvania.
The two years that followed the Clinton video drop included a bevy of previously unimaginable events: The Chicago Cubs won a World Series after more than 100 years of futility, Britain voted to leave the European Union, a soccer team won a Premier League crown despite 5,000/1 odds and, of course, a former reality TV star blustered his way to the most powerful job in the world. Along the way, many areas of the globe saw a brand of nationalism that once was relegated to the relative fringes push its way to the political forefront.
But on April 12, 2015, the announcement video released by Clinton—featuring workers and families from all backgrounds—earnestly pleaded with voters to get behind the Democrat's vision of the future.
"I'm hitting the road to earn your vote," Clinton said in the video. "Because it's your time—and I hope you'll join me on this journey."
And what a journey it was.