Hillary Clinton Wants Tech to Fight ISIS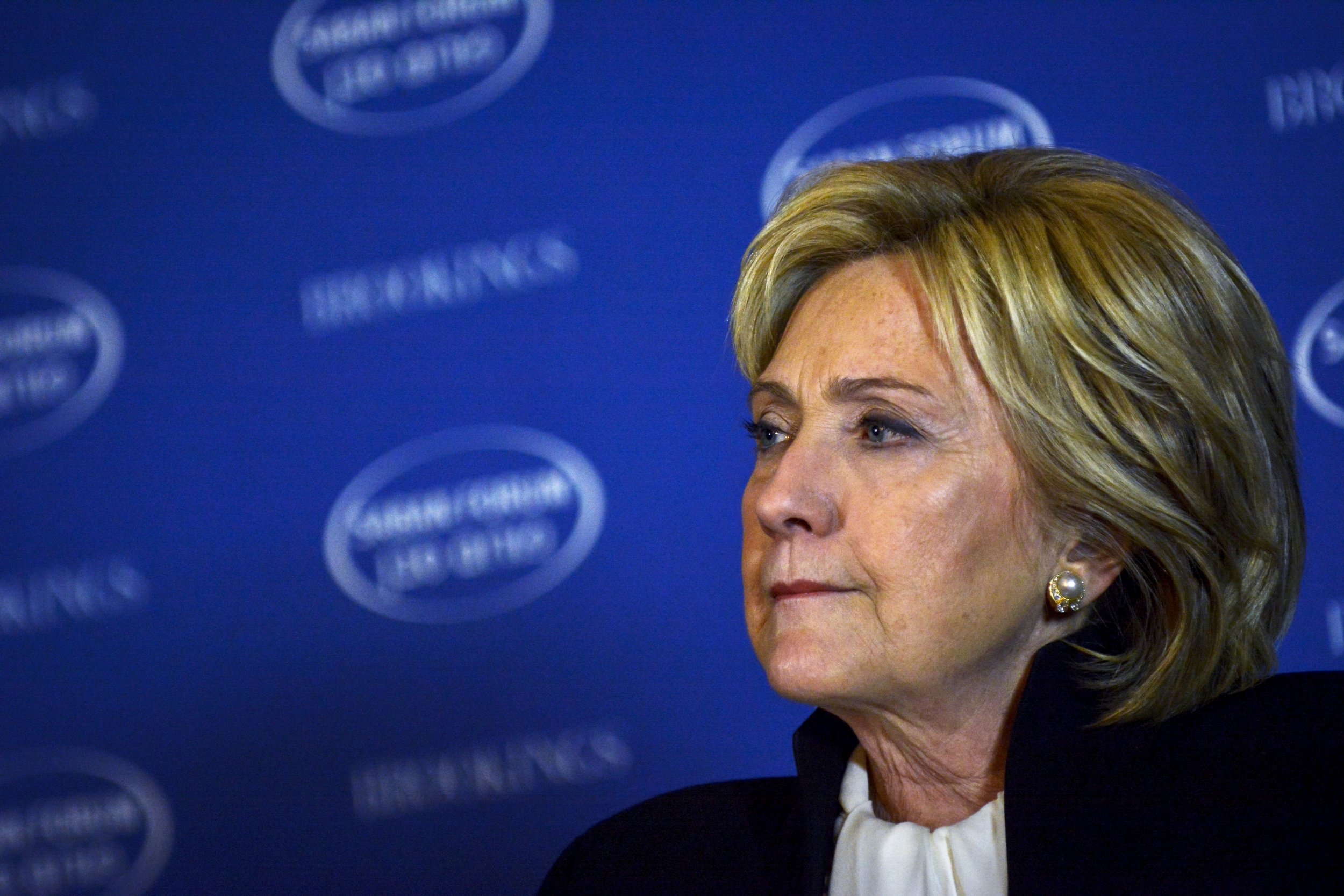 Following the shootings in San Bernardino, California, and the discovery of the shooters' reported support for the Islamic State militant group (ISIS), Hillary Clinton called for Silicon Valley to cooperate with the U.S. government to defeat ISIS.
On Sunday, Clinton urged technology companies to help in "disrupting ISIS" at the Saban Forum, an annual talk hosted by the Brookings Institution mainly focused on Israeli-American relations. Last month, Clinton asked for the same help from Silicon Valley following the Paris attacks, which were carried out by supporters of ISIS.
"They are using websites, social media, chat rooms and other platforms to celebrate beheadings, recruit future terrorists and call for attacks," Clinton says. "We should work with host companies to shut them down."
That same night, President Barack Obama made a speech at the Oval Office, urging "high-tech and law enforcement leaders to make it harder for terrorists to use technology to escape from justice."
Clinton shied away from details on what companies should and can do to shut ISIS activity. Social media websites like Facebook and Twitter have repeatedly stated that "there is no place for terrorists" on their networks and have diligently removing content and accounts promoting terrorism.
In April, Twitter said it deleted over 10,000 ISIS-related accounts in one day. At times, Facebook has actually gone overboard, like accidentally suspending the profile of San Francisco–based engineer Isis Anchalee because of her name.
"Of all the companies, [Facebook's] the leader and the best at removing content," Steve Stalinsky, executive director of Middle East Media Research told Wired.
Clinton made a passing comment about encrypted apps in the Saban Forum speech, highlighting encryption as the main front of battle between the intelligence and tech communities following the Paris attacks. Early reports of the Paris attackers using encrypted communication to coordinate—some of which has proven to be inaccurate since —prompted politicians and law enforcement authorities to get tough on encryption-based communication platforms.
The government, spearheaded by CIA Director John Brennan and FBI Director James Comey, has called for back-door access to messages and data encrypted from major tech companies. The tech industry in large has fiercely rejected the government's demands.
The Information Technology Industry Council, an organization representing 62 of the largest tech companies in the world from Apple, Google, Facebook, Samsung and Microsoft, released a statement in November, saying "weakening security with the aim of advancing security simply does not make sense."
Apple CEO Tim Cook went one step further, writing in a personal statement in the company's privacy policy page that they never "worked with any government agency from any country to create a back door" and never will.
Many encryption advocates argues that there is no such thing as a government-exclusive back-door access that can open encrypted data without compromising its security features. A recent report from the Massachusetts Institute of Technology states that the exceptional access will ultimately hurt "the very individuals law enforcement seeks to defend."
Former U.S. National Security Agency contractor Edward Snowden along with other cybersecurity and free speech activists were particularly angered by a different message in Clinton's speech, latching on to a quote where Clinton said "you're gonna hear all of the usual complaints, you know, freedom of speech, et cetera."
Clinton's stance on the the whole encryption debate are in line with nearly all the candidates on both parties running for the 2016 presidential election. Republican candidates, with the exception of Senator Rand Paul, all support a hawkish line of tech cooperation in defeating ISIS and weakening encryption.
On the Democratic side, Maryland Governor Martin O'Malley told Newsweek the tech industry has "a role to play" in ensuring encryption are not exploited by terrorists. Senator Bernie Sanders (I-Vermont), who did not respond to Newsweek's comment for request, has long been speaking out against government surveillance over digital privacy.