Hillary Clinton Benghazi Email Investigation Not Over Yet, Thanks to Judge's Order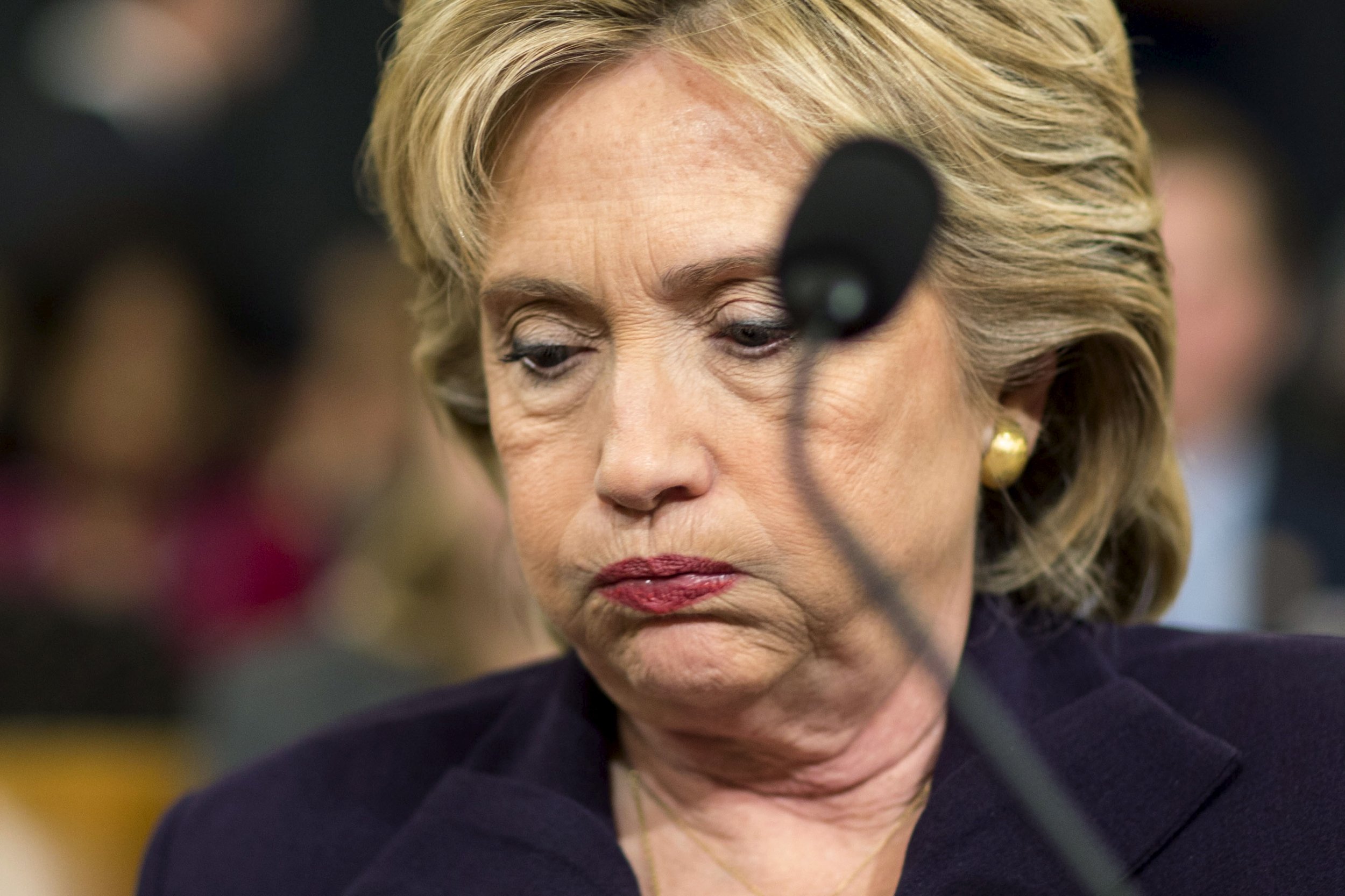 The 2016 election may be long over but the investigation into Hillary Clinton's emails related to the 2012 Benghazi attack has been given fresh life—by a federal judge appointed by President Barack Obama.
U.S. District Court Judge Amit Mehta ruled earlier this week that the State Department had not been sufficiently thorough when responding to Freedom of Information requests for messages Clinton may have sent related to the attack that killed four Americans, including the U.S. ambassador to Libya, on September 11, 2012.
Related: Benghazi, emails, foundation: Clinton talks controversy
The State Department found 348 Benghazi-related messages among the 30,000 emails handed over by Clinton in December 2014 after it emerged that she had been using a personal email server during her time as Obama's secretary of state, Politico reported. But, responding to a challenge by the conservative watchdog group Judicial Watch, Mehta ordered the State Department to also conduct a search of its own systems.
"An agency 'cannot limit its search to only one record system if there are others that are likely to turn up the information requested,'" Mehta, who was appointed to the court in December 2014, wrote in his ruling.
"To date, State has searched only data compilations originating from outside sources—Secretary Clinton, her former aides, and the FBI.... It has not, however, searched the one records system over which it has always had control and that is almost certain to contain some responsive records: the state.gov email server."
Mehta has asked for a status report by September 22. It is unclear how many fresh emails related to the Benghazi attack the renewed search will uncover. During the investigation, the State Department argued that there was no automated archiving of official email. That explanation is insufficient to prevent a further search, Mehta said.
"State has offered no assurance that the three record compilations it received [from Secretary Clinton and her aides], taken together, constitute the entirety of Secretary Clinton's emails during the time period relevant to Plaintiff's FOIA Request."
The state also contended that ordering the fresh search would set a bad precedent for Freedom of Information Act requests. Mehta disagreed, ruling that the circumstances surrounding Clinton's emails were unique.
"This matter is a far cry from a typical FOIA case," he wrote. "Secretary Clinton used a private email server, located in her home, to transmit and receive work-related communications during her tenure as secretary of state. As a result, state servers did not capture and store all of the secretary's emails."
Judicial Watch said the ruling may help shed further light on what happened during the Benghazi attack, which has long been a major talking point for conservatives.
"This major court ruling may finally result in more answers about the Benghazi scandal—and Hillary Clinton's involvement in it—as we approach the attack's fifth anniversary," Judicial Watch President Tom Fitton said in a statement. "It is remarkable that we had to battle both the Obama and Trump administrations to break through the State Department's Benghazi stonewall. Why are Secretary Tillerson and Attorney General Sessions wasting taxpayer dollars protecting Hillary Clinton and the Obama administration?"
Donald Trump used the emails and the Benghazi issues to attack his Democratic rival during the 2016 election campaign. Trump claimed Clinton was slow to respond to the attack on the U.S. diplomatic compound, erroneously claiming that she "soundly slept in her bed" as the events unfolded in Libya.
A House Select Committee investigation that lasted more than two years and cost over $7 million concluded last June that there was no new evidence of culpability or wrongdoing on the part of Clinton.