Hillary Clinton's Historic Night: The Party Rallies Around Its First Female Nominee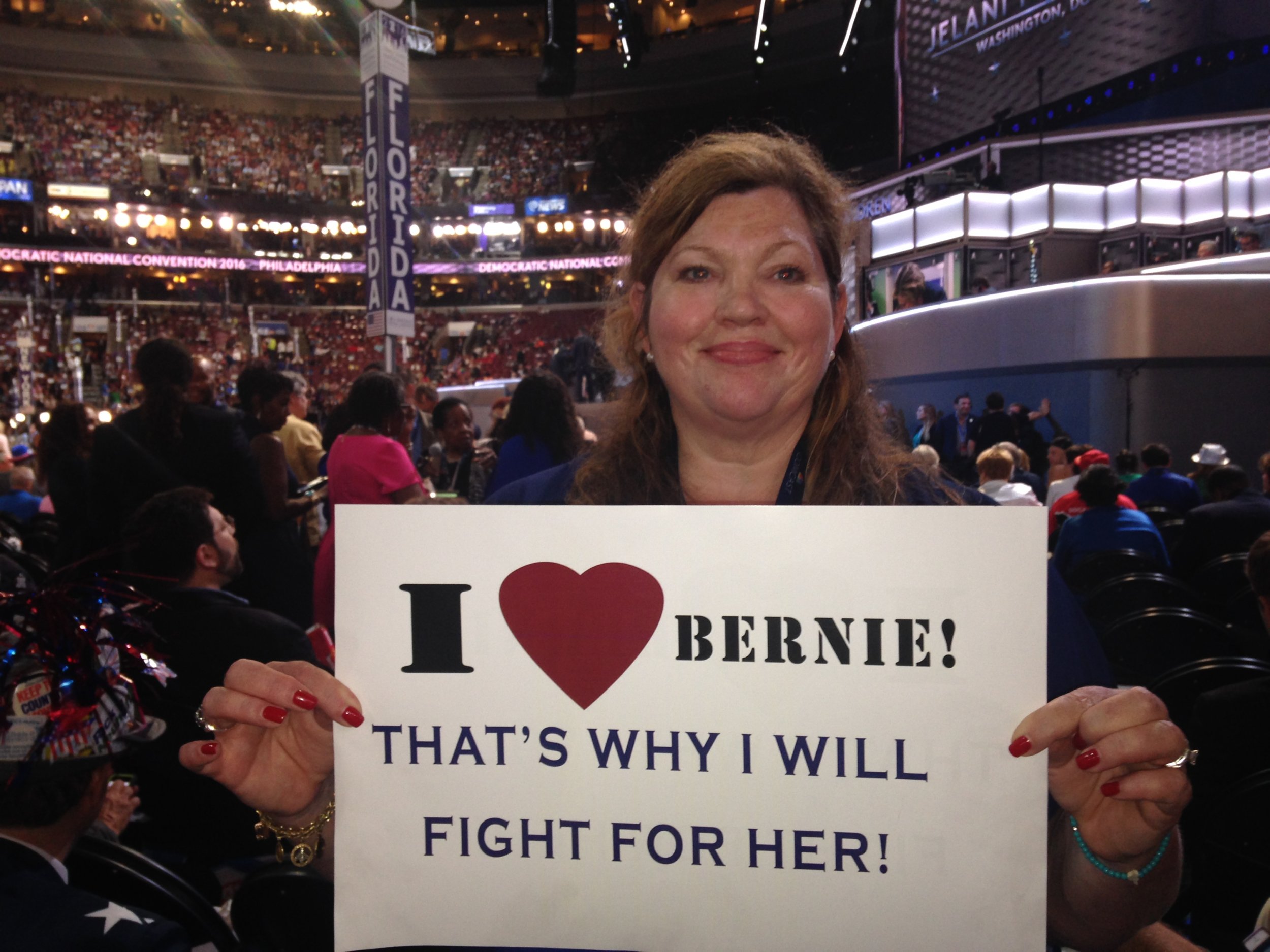 The T-shirt Tony Silva wore said it all: "Spoiler Alert: Hillary Wins."
Silva, a Florida delegate, along with many others here at the Democratic National Convention in Philadelphia, watched with a sense of awe, relief and exasperation on Tuesday as Hillary Clinton became the first woman in American history to be the presidential nominee of a major political party. "I never thought I would be here for this," Silva says.
Clinton's nomination has been assured for quite some time, but going into the convention this week, it remained unclear if the party would rally around her. That question has now largely been answered. Despite a few chants and jeers on Monday, the first night of the convention, the party seemed to accept Clinton's nomination, especially after Bernie Sanders urged his supporters to do so in a rousing speech to end the night.
"I'm going to try to bridge the gap to build unity, just like Bernie did," says Samantha Herring, a Sanders supporter and Florida delegate. "It's transforming our energy into the bigger fight. We have to defeat [Donald] Trump."
Despite the historic nature of Clinton's victory and the palpable sense of exhilaration among delegates on Tuesday, some Sanders boosters seemed more resigned than excited. Madeline Whitehill, a Pennsylvania delegate and Sanders supporter, says she will vote for Clinton in November but feels "sad for our country and sad for the world" that Sanders did not prevail.
Most, however, seemed focused on winning in November. Barbara Cady, a delegate from Florida, says Clinton's official nomination Tuesday will push her to ensure there are Democrats and progressives on the ticket in her home state, a crucial one for Clinton. "We're motivated to turn our state blue," she says.
As for Silva, he wants the Democrats to defeat Trump "so bad that he never shows his face again."
"No one can never keep a Clinton down," he explains, "including Donald Trump."
Perhaps he'll put that on a T-shirt too.