Hillary Clinton Beats Bernie Sanders in Iowa Caucus—Just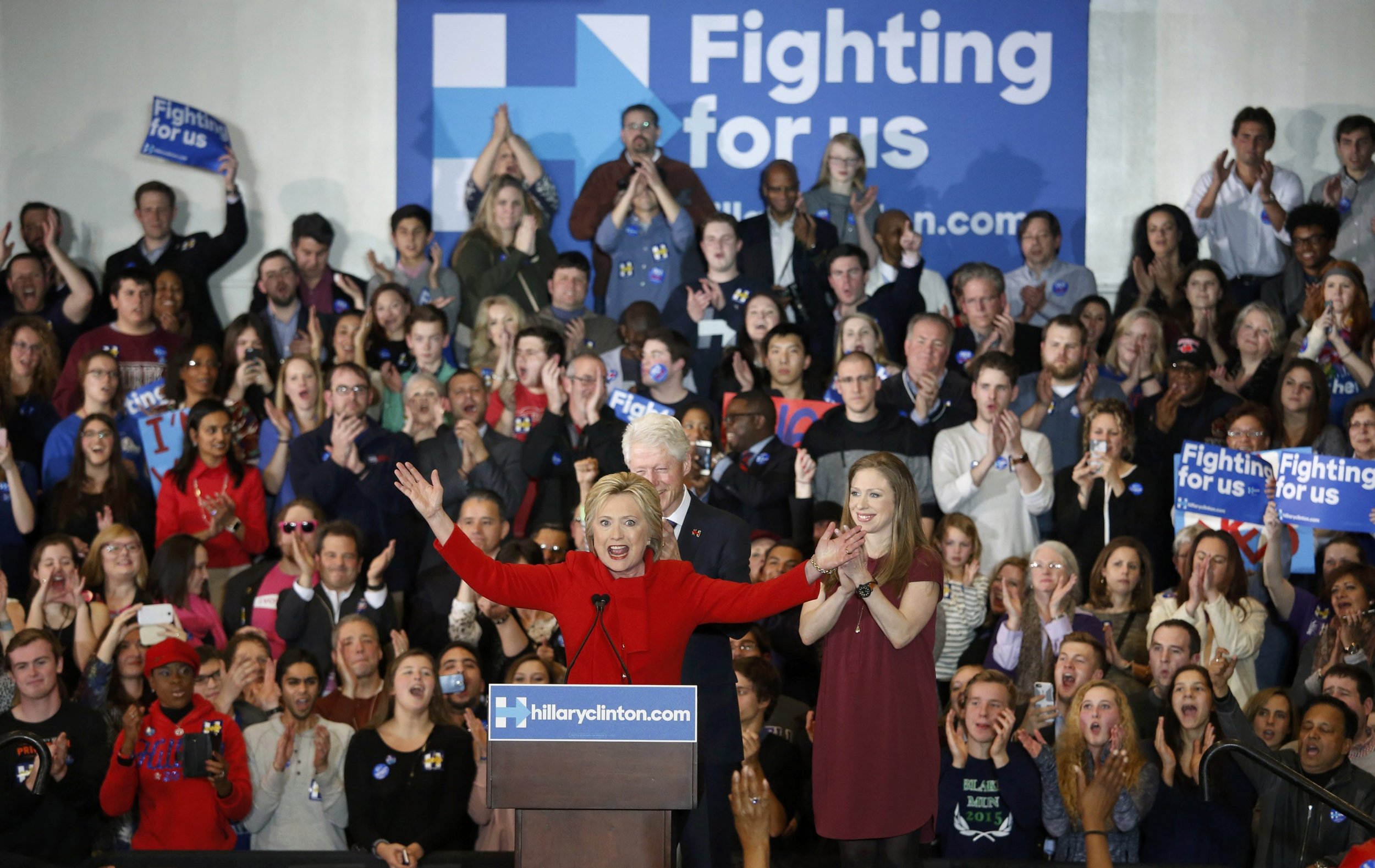 Hillary Clinton scored an extremely narrow victory over Vermont Sen. Bernie Sanders in the Iowa caucus on Monday after being stuck in a "virtual tie" with her opponent for most of the night.
Clinton received 699.57 state delegate equivalents, while Sanders received 695.49, according to the Iowa Democratic Party, which said 171,109 Iowa Democrats cast their vote on Monday night. After the vote, Clinton told supporters she was breathing a "sigh of relief," while Sanders assured his supporters that he's in the campagin "for the long haul." A tweet posted on Sanders' account early Tuesday morning read, "Do not underestimate us."
"Tonight we saw an historically close Iowa Democratic Caucus that featured one of our strongest turnouts ever and passion and energy from Democrats all across our state," the Iowa Democratic Party said in a statement on Tuesday morning.
In the Republican race, Texas Sen. Ted Cruz emerged victorious, beating Donald Trump in a surprise upset. Cruz took 28 percent of the vote compared to Trump's 24 percent and 23 percent for Florida Sen. Marco Rubio. Voter turnout for Monday's Iowa Republican caucus, around 180,000 people, was higher than in 2012, when 121,000 cast their votes, the Associated Press reports.