New York Primary 'Must-Win' for Both Sanders, Clinton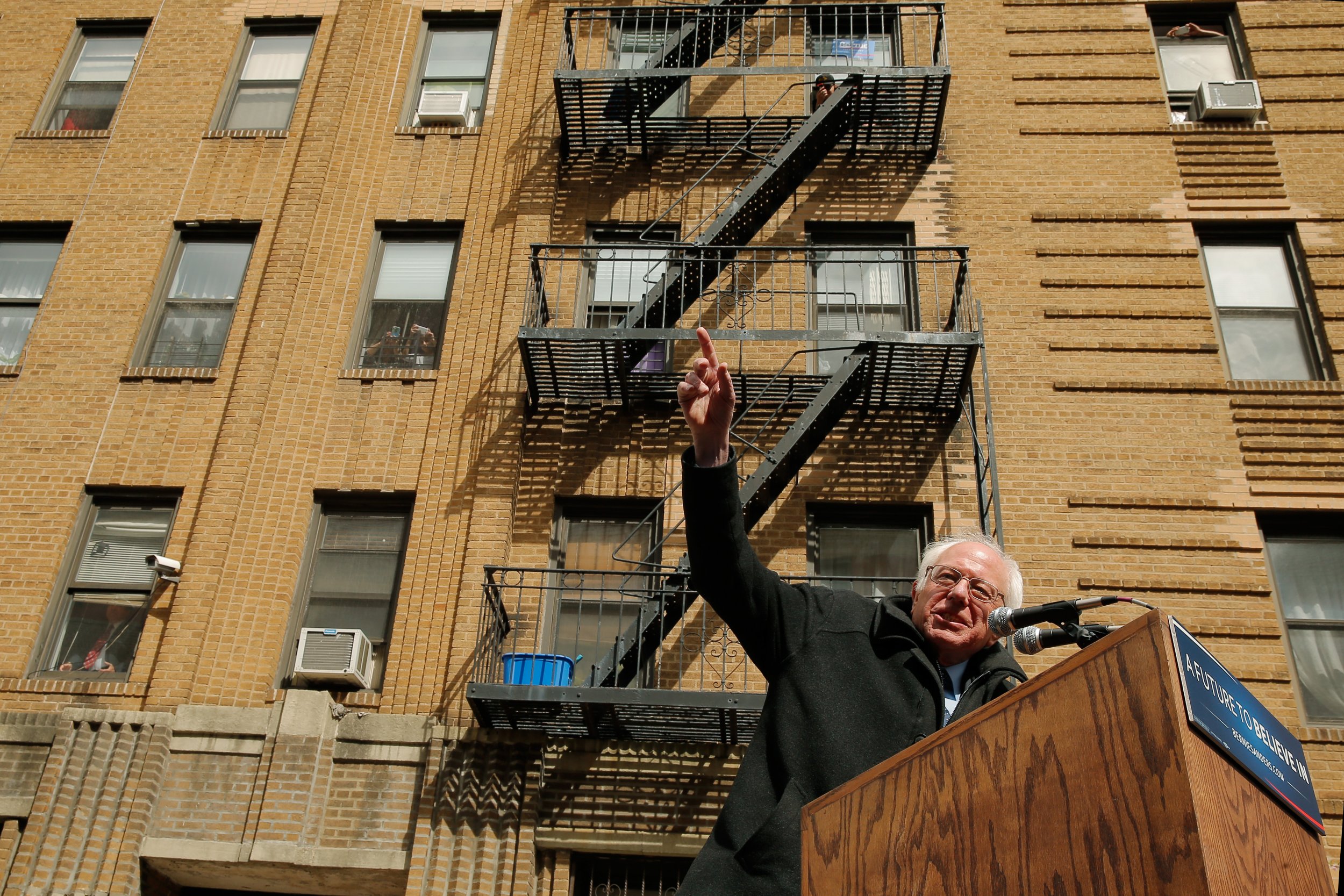 If it seems like the race to win the Democratic primary has suddenly gotten more tense, thank New York: after eight straight wins for Senator Bernie Sanders and a tightening gap in the polls, analysts now describe the April 19 contest as a "must-win" for both the Vermont lawmaker and front-runner Hillary Clinton.
How can that be? For Sanders, the issue is delegate math: Clinton's lead is formidable enough that Sanders needs a comfortable majority in all of the contests' remaining states to have a credible shot at winning the nomination. For Clinton, the issue is momentum. A loss in her adopted home state would be a crushing defeat to the campaign and lend fodder to the argument that she might be vulnerable in the general election in November, an argument Sanders' supporters are already employing to convince Democratic superdelegates to shift their loyalty from Clinton to him.
"She's much more vulnerable now," Iona College political science professor Jeanne Zaino tells Newsweek. "If she loses, it becomes much tougher for her to make the case that she's the person to challenge in the general."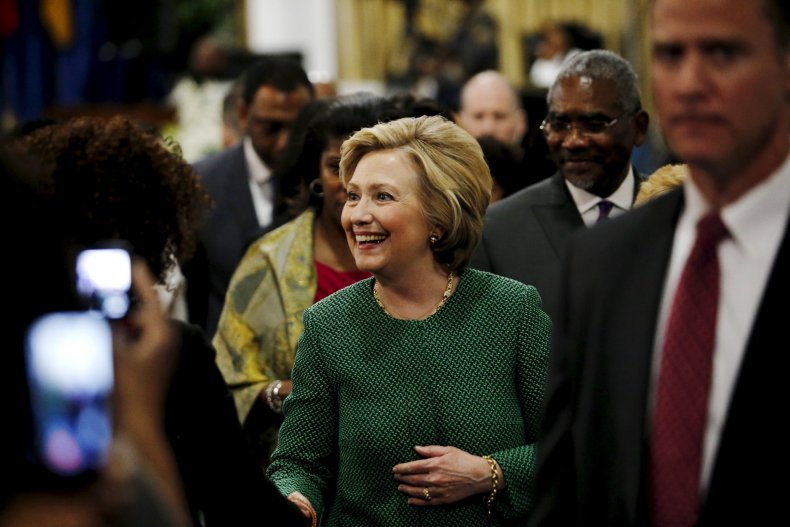 New York is an interesting place to parse, politically, two states in one: upstate, full of white, rural voters; and downstate, New York City, as diverse and progressive an enclave as America knows. Both regions carry advantages and disadvantages for both candidates, and while Clinton maintains a lead in the polls, the gap has narrowed in recent weeks.
"Bernie's primary strength is that young, progressive people from all over the country come to New York," Jeff Smith, a politics and advocacy professor at the New School, tells Newsweek. "It's a mecca for the Bernie Sanders demographic. He's strong in places like Bushwick and Bed Stuy and Greenpoint and Williamsburg, neighborhoods in Brooklyn that are home to very liberal, young white populations. He'll also do well on the Upper West Side, probably Greenwich Village, along with college towns upstate."
Clinton should fare better with black and Latino voters, especially older ones, along with more affluent parts of Manhattan, from the Upper East Side to Tribeca and of course the Financial District, which is populated with industry professionals "who I can't imagine would support a candidate who believes they're the source of all evil," Smith says.
Clinton spokesman Harrell Kirstein tells Newsweek the campaign has stepped up its efforts in New York, which "has been competitive for months now," and that the candidate attended several church functions Sunday. She'll highlight economic projects and manufacturing, Kirstein said. The Sanders camp will keep driving its message of income inequality, spokesman Karthik Ganapathy tells Newsweek , an issue that should play well in New York City.
"You can see a luxury high rise in Manhattan, then walk a mile or two and see a drastically different neighborhood," Ganapathy says. "In a lot of ways, it's a microcosm of the kind of inequality he's been talking about."
Upstate, the campaign will focus on people who've lost jobs due to "disastrous trade deals supported by Secretary Clinton," Ganapathy says. "Bernie is going to make the point that he's been against those from the beginning."
As important as New York is to both campaigns, the candidates are each planning to spend some time away from the state this week; Clinton at fundraisers in Denver, Virginia, Miami and Los Angeles and Sanders at the Vatican. Ganapathy insisted his candidate is "still going to be spending plenty of time here." Zaino finds the decisions puzzling. "I think people are going to be more understanding of him going to the Vatican than they will be of her fundraising," Zaino says.
Neither candidate has an obvious "home-state advantage," given that Sanders was born and raised in Brooklyn and Hillary has spent the past 15 years in New York, seven of them as its representative in the U.S. Senate. Smith figures the edge there goes to Clinton, despite that "half the old men you see in the Upper West Side you could mistake for Bernie Sanders. In terms of the connections that help you build political organizations and get you votes, Hillary's got that."
Upstate, voters may be swayed in either direction by wedge issues such as fracking and gun control. Sanders has the progressive edge with a bolder opposition to fracking; Clinton finally gets an opportunity to make the case that she's the more liberal candidate when it comes to gun control. "There aren't many issues where she can flank him to the left," Smith says. "When she finds one, she's going to use it. Conversely, he's going to play up fracking as much as he can."
The candidates will square off in a debate April 14 in Brooklyn.