Bill Clinton Will Give Free Speeches, but Only If Hillary Wins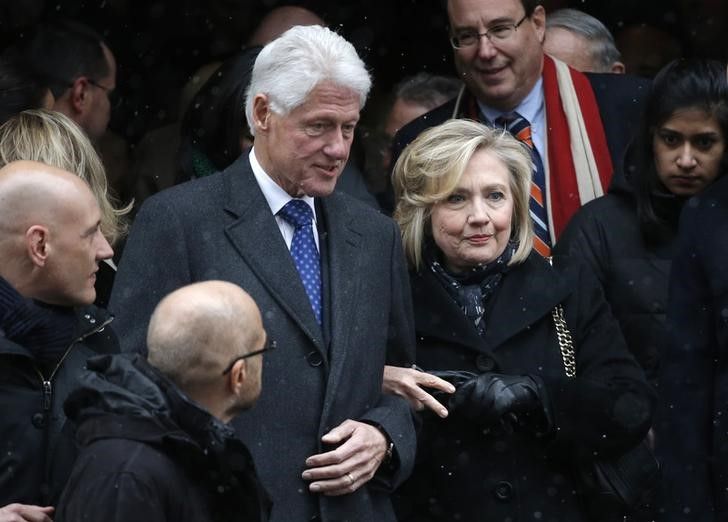 Bill Clinton's public speaking fees are going way down if Hillary Clinton becomes president.
The former president told Bloomberg TV he would forgo any payment for speeches if the former secretary of state, his wife, is elected president in 2016.
"I will still give speeches though on the subjects I'm interested in, and I've really enjoyed those things," Bill Clinton told Bloomberg TV during a Clinton Foundation event in Denver on Wednesday.
Clinton said he would no longer take payment for speeches if he becomes first gentleman because "once you get to be president then you're just making a daily story."
Since Hillary Clinton announced her decision to run for the Democratic nomination for president, the Clintons have come under fire for the thousands of dollars they earn from their speeches and from donations to their foundation. A New York Times story published last month detailed a June 2014 gala for the Happy Hearts Foundation, founded by Czech supermodel Petra Nemcova, which saw Bill Clinton accept a lifetime achievement award in exchange for $500,000 to the Clinton Foundation.
The Clintons have earned more than $25 million in speaking fees in the past 16 months, according to the personal financial disclosure report Hillary Clinton filed with the Federal Election Commission last month. She earned an additional $5 million from Hard Choices, her 2014 memoir.
Bill Clinton also said "it would be a very good thing for America" if his wife wins the election. Her Democratic opponents so far include former Maryland Governor Martin O'Malley and Vermont Senator Bernie Sanders, as well as nearly a dozen Republican candidates, including former Texas Governor Rick Perry and Carly Fiorina, former CEO of Hewlett-Packard.
Bill Clinton Will Give Free Speeches, but Only If Hillary Wins | U.S.