If Hillary Clinton Wins, How Would She Lead?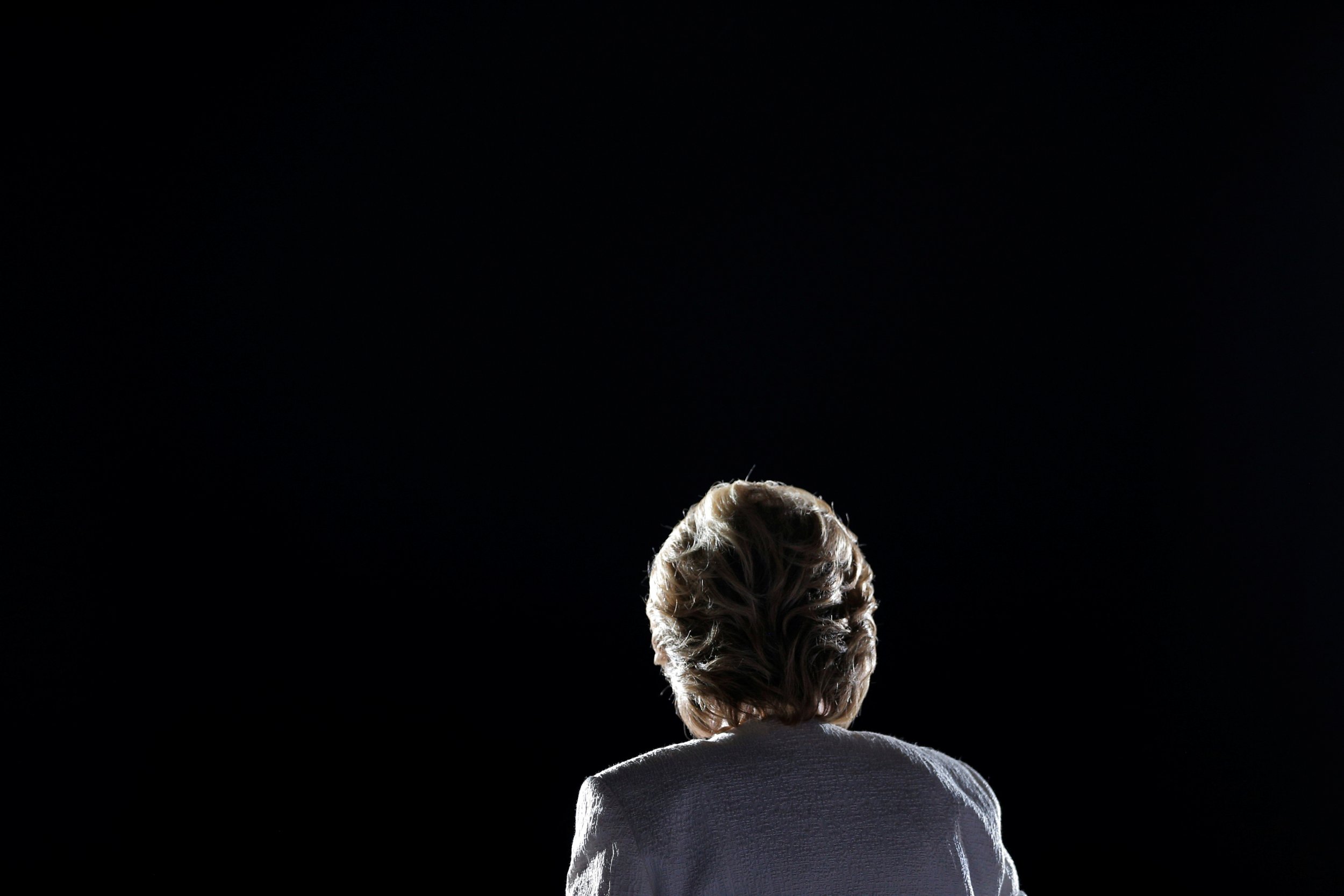 In the spring of 1993, only weeks after Bill and Hillary Clinton moved into the White House, their top aides convened a meeting to discuss how to handle the so-called Whitewater scandal, a burgeoning investigation into the real estate investments of the couple and some of their Arkansas associates. Many argued that the president and his wife should get out front of the story, instead of letting it "dribble" out through the press, during which "you're going to get killed," as Leon Panetta, a former chief of staff, remembers it.
But in a preview of how she would deal with her email problems 20 years later, Hillary closed that option—in a fury.
"I'll never forget it," Panetta recalls in the recently published Inside the Clinton White House: An Oral History, a distillation of 134 interviews by the University of Virginia's Miller Center of Public Affairs. Pat Griffin, the White House congressional liaison, "came out of that meeting and his eyes were that wide and he said, 'You will not believe what I've just been through,'" Panetta remembered. "The first lady just tore everybody a new asshole.'"
The Clintons were going to hunker down, despite the near-unanimous advice of their aides, and it's a strategy they've employed ever since. The Whitewater affair festered for years, stoked by a Republican special prosecutor, Kenneth Starr, and his allies in the right-wing media, which eventually led to Bill Clinton's impeachment. The Clintons were never charged with a crime related to the real estate deals, but the damage to their reputations was lasting. Then came Hillary's handling of controversies over the Benghazi attacks, the Clinton Foundation, and her private email affairs while secretary of state, which drove down her "trustworthiness" index with voters.
Which Hillary will we get if—despite FBI Director James Comey's last-minute maneuvers—she's elected president? Inside the Clinton White House, by Russell Riley, co-chair of the Miller Center's Presidential Oral History Program, offers plenty of clues. Recorded beginning in 2007, the recollections depict the former first lady as a virtual White House consigliere who inspired equal parts loyalty and fear.
Such responses seem unchanged since the 1990s, a review of the interviews shows. "Bad Hillary" responds to scandal with defensive crouches and counterattacks. "Good Hillary" pursues classic liberal values on gender equality, taxes, education, gun control and immigration—and in a far more disciplined manner than her husband.
In the early 1990s, Bill Clinton's presidential transition period was chaotic, as many observers have noted. In the new oral histories (some of which have previously been made public), former CIA Director James Woolsey remembers his odd interview with the president-elect about running the spy agency.
"We talked about Oklahoma and Arkansas football," recalls Woolsey, who grew up in Tulsa. "We talked about where it was good to fish in the Ozarks. We talked about a lot of things. At one point, he said something along the lines of 'Do you think the CIA director ought to give policy advice?' I said, 'No, I really don't. People would think he was distorting intelligence order to support the policy.'"
Clinton agreed. And that was pretty much it, Woolsey said. The next thing he heard about the CIA job came in an emergency summons to Little Rock by Clinton's transition chief. Even though Clinton hadn't offered him the job, he was informed that a press conference was being organized for the next day to announce his appointment. Then, only minutes before it began, Woolsey, a onetime Army captain, discovered he was about to be addressed as "Admiral."
Such misfires are less likely to happen in a Hillary transition, according to the recollections of many of the 134 former aides and officials interviewed for the oral history project. "I think for a good part of his career, [Bill] was probably rescued by Hillary—by her being a more decisive, more disciplined kind of person who kept things moving," recalls Alice Rivlin, Clinton's first head of the Office of Management and Budget. The playful president-elect, then 47, was notorious for letting policy and personnel discussions drag on, sometimes well past midnight, without coming to any decisions. Hillary would stomp into the room and shut down the "dorm sessions," as several officials described them.
"I remember at least one instance in Little Rock, where Hillary simply said, 'We have to decide something here and get this moved on,'" Rivlin says. "And the president would look sort of, 'Well, all right.'"
The former aides are remarkably consistent on that point. "She's like a four-wheel-drive going right at you," recalls Griffin. "Zoooom. If you didn't lean back into your argument, she'd go right over you."
It was far easier to give bad news to Bill Clinton than Hillary, he adds. "It's just—would you rather punch a piece of wood or a brick wall?"
"You can disagree with him. When it comes to Hillary, you can't," recalls Mickey Kantor, a longtime Clinton confidante who was appointed U.S. trade representative in Bill's first term. "It's the one thing you can't do."
As the hacked emails of her 2016 campaign chairman, John Podesta, show, Hillary could also stick to a bad decision, abetted by longtime aides. In one of the email exchanges from 2015, Podesta and former Clinton domestic policy aide Neera Tanden commiserate over the breaking news that the secretary of state had used a private email server to conduct official business. Who could have allowed her to do such a thing? they wonder. They finger Hillary's longtime counselor Cheryl Mills. "Why hasn't this person been drawn and quartered?" Tanden asks. Mills remains a close Hillary adviser.
"Hillary is not always right, and she can be very difficult," Bernard Nussbaum, who worked with her on the Senate Watergate Committee in 1972, recalled in his oral history interview. "Basically her judgments are pretty good," he thought, [but] the problem is, she becomes so formidable, a lot of people are afraid of her."
Hillary would hardly be the first president—or world leader—to explode when aides performed beneath his or her expectations. Name any president or prime minister, and their histories are replete with instances of extended foul moods, bad tempers or worse. Abraham Lincoln and Winston Churchill were notorious for paralyzing bouts of anger and depression, yet their performances as great leaders in times of crisis are undisputed.
And that remains the test for Hillary Clinton. Many of her longtime associates have observed her at her worst for decades but remain convinced she has the essential qualities for leading a nuclear superpower through extraordinarily difficult times. "She's...a strong figure, a strong figure in her own right," not just as an adjunct to her husband, Clinton pollster Stanley Greenberg told the University of Virginia interviewers
Joan Baggett, political director during Bill Clinton's first administration, saw Hillary blow up plenty of times, "when she thought White House aides weren't defending her husband's programs ardently enough." But in her 1997 interview with the oral history project, Baggett said Hillary had "what it takes to be president."
"The key," she said, was "whether she can survive...how much the opponents demonize her."
"It would be hard to believe things could get nastier," Baggett predicted nine years ago, "but it will be nastier."
Correction: An earlier version of this story mistakenly said Hillary and Bill Clinton convened with top aides about the so-called Whitewater scandal in the spring of 1992. It was the spring of 1993.