Vip Tickets for Hillary Clinton's Book Tour Cost Over $2,000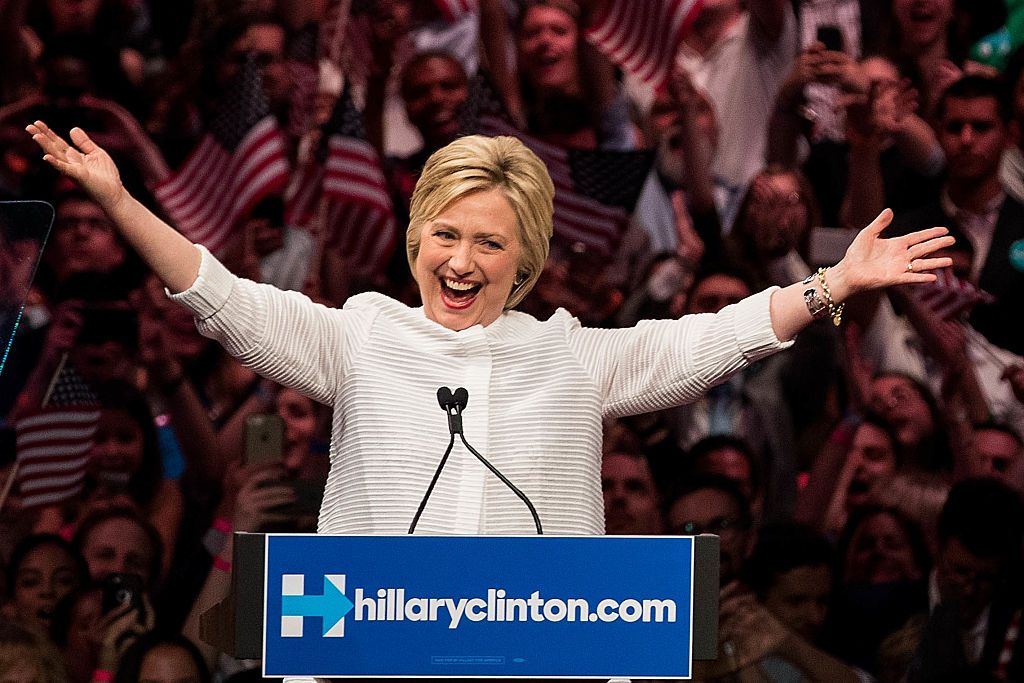 Hillary Clinton is set to travel across North America this fall to promote What Happened, the former secretary of state's new book about running for president against Donald Trump.
Those who wish to attend Clinton's book tour appearances will apparently have to dish out a fair amount of money.
The "platinum VIP ticket" to Clinton's talks in Toronto, Vancouver and Montreal costs $2,375.95 (or 2,967 Canadian dollars), Fox News reports. For those who can afford it, the ticket brings two front-row seats, a photo with Clinton backstage and a signed book.
According to the website selling the tickets, a "VIP Ticket" is also available for $183.15 (or 229 Canadian dollars). The least expensive ticket for Clinton's talks in Canada is $71.18 (or 89 Canadian dollars).
The ticket prices for Clinton's book tour vary from venue to venue. For her talk in Florida, for example, the price ranges from $50 to $375.
A spokesman for Simon & Schuster, the publisher of Clinton's book, told Fox News on Wednesday it is "customary for a venue to charge for tickets at events featuring high-profile writers."
Clinton also has scheduled appearances in Washington, D.C., California, Michigan, Illinois, Wisconsin, Georgia, Massachusetts, Pennsylvania, Washington and Oregon.
Clinton and her husband have made millions of dollars from previous books and speaking fees. According to Forbes, they collectively earned around $240 million between 2001 and 2015, with Bill raking in an estimated $38 million as an author during that period.
After she stopped serving as secretary of state in the Obama administration, Clinton reportedly earned $9 million in speaking fees alone in both 2013 and 2014.
The Clintons' net worth is estimated to be anywhere from $11 million to about $53 million, according to PolitiFact.
It's unclear how much Clinton earned via this book deal with Simon & Schuster, but the publisher reportedly paid her an $8 million advance for Living History—her memoir about her time as first lady—back in 2000. Clinton's advance for What Happened was likely a significant sum as well, according to Forbes.
The book is set to be released September 12.