Hillary Clinton Laughs at Brett Kavanaugh Claiming Allegations Are 'Revenge on Behalf of the Clintons'
Hillary Clinton addressed Supreme Court nominee Brett Kavanaugh's alleged sexual misconduct Tuesday at the Atlantic Festival in Washington, D.C., saying she found his accuser, Christine Blasey Ford, very credible.
"You have to ask yourself, Why would anybody put themselves through this if they did not believe that they had important information to convey to the Senate?" the former secretary of state said. "She basically said that she thought it was her civic duty. I found her willingness to say 'I don't remember that, but I remember this' to be very convincing. And I felt a great swell of pride that she would be willing to put herself out there under these circumstances."
At a Senate hearing investigating claims of Kavanaugh's sexual assault Thursday, the judge blamed the Clinton family for his situation.
During his emotional opening remarks, he called the hearing a "calculated and orchestrated political hit, fueled with apparent pent-up anger about President Trump and the 2016 election, fear that has been unfairly stoked about my judicial record, revenge on behalf of the Clintons and millions of dollars in money from outside left-wing opposition groups."
Hillary laughed at the idea that anyone was seeking revenge on behalf of her and her family. "I mean, really, yes, it deserves a lot of laughter," she said.
Clinton said she wasn't watching when Kavanaugh made the comments about her family, but that she heard about it later. "Look, I thought it was just part of his very defensive and unconvincing presentation. And I told someone later, 'Boy, I tell you, they give us a lot of credit,'" she told a crowd to more laughter. "Thirty-six years ago, we started this against him, in high school apparently," she joked.
Kavanaugh worked closely with Ken Starr, special counsel on the Whitewater Investigation which exposed President Bill Clinton's affair with Monica Lewinsky and eventually led to the former president's impeachment trial.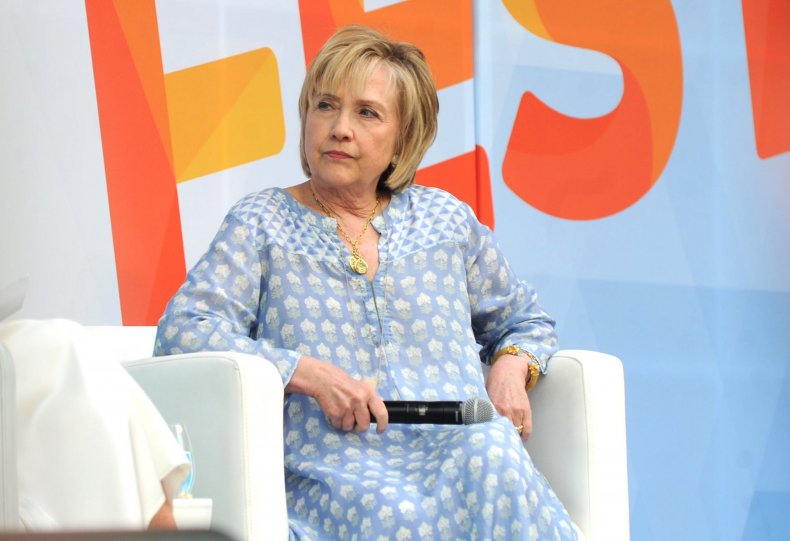 "I want the FBI to conduct as through an investigation as they possibly can within whatever restraints are imposed upon them," she continued. "But I think for anyone who believes there is such a thing as a judicial temperament and that we want judges, particularly those on our highest court, to approach issues and plaintiffs and defendants with a sense of fairness, that there's a lot to be concerned about."
Democratic Senator Patrick Leahy called Kavanaugh's accusations "conspiratorial madness," and Democratic Senator Dick Durbin said, "This 'lock her up' grace note in Judge Kavanaugh's remarks may have raised a cheer in the White House, but it was a sad moment in the history of this committee."
CNN reported that President Donald Trump approved of Kavanaugh's Clinton comment.
Kavanaugh has been accused by three women, Ford, Deborah Ramirez and Julie Swetnick, of committing sexual misconduct while he was in high school or college. Ford, who has accused Kavanaugh of sexual assault, testified to Senate Thursday morning.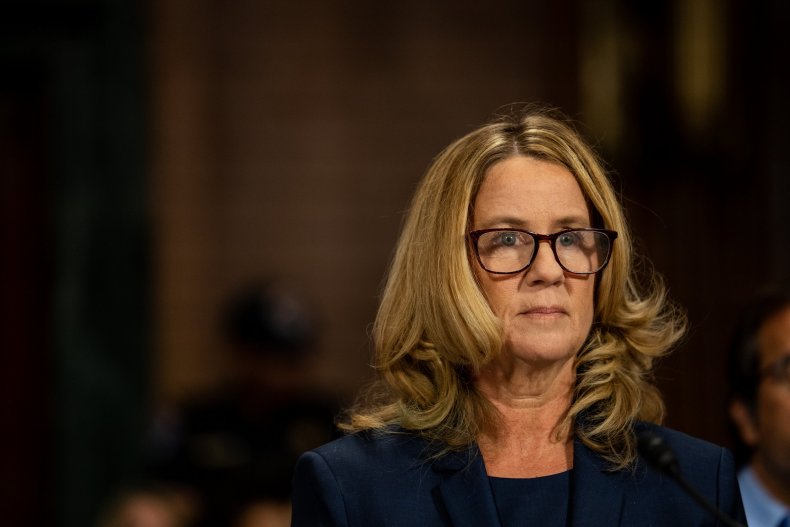 The Palo Alto University professor told the Senate Judiciary Committee that she most clearly remembered Kavanaugh and his friend Mark Judge's laughter on the night of her alleged assault in 1982. "The uproarious laughter between the two" was still vivid in her mind, she said. "And their having fun at my expense. I was underneath one of them as they laughed, two friends having a really good time with one another."
After much debate, the Senate called for a one-week FBI investigation Friday afternoon before a formal vote for Kavanaugh's Supreme Court appointment is conducted.