Hillary Clinton's Broadband-for-All Plan Faces Hurdles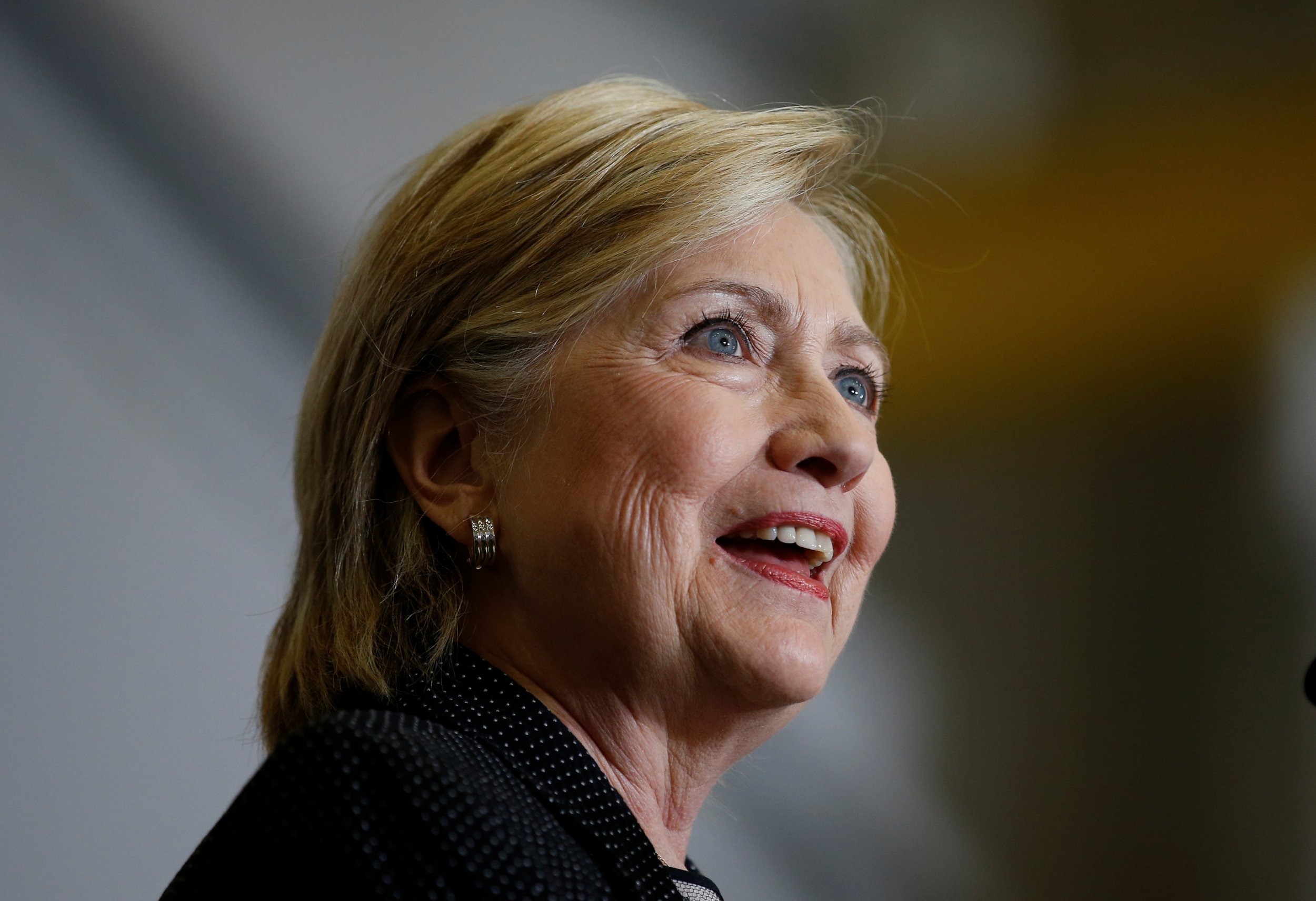 Democratic presidential nominee Hillary Clinton is aiming to have high-speed broadband in every U.S. home by the end of what would be her first term if elected. But with 2020 so close, just how realistic is her plan?
Ten percent of all Americans (about 34 million people) don't have access to high-speed internet, which is defined as 25 megabits per second, according to a 2016 Broadband Progress Report published in January by the Federal Communications Commission (FCC). The majority live in rural areas, where 39 percent of residents (23 million people) lack access to broadband. On tribal lands, 41 percent (1.6 million) don't have the service, and 66 percent of Americans (2.6 million) aren't connected in U.S. territories. By contrast, only 4 percent of urban residents lack access to 25 Mbps.
Broadband in some form is necessary for most people living in the U.S. because it is woven into everyday life. Attaining Clinton's goal will require a mix of resources, political will and action by Congress, says Sharon Strover, a professor at the University of Texas at Austin and director of the Technology and Information Policy Institute.
"I think four years would be an ambitious timeline, and we need to be hard-nosed about obtaining reasonable levels of service at reasonable charges," she says.
Clinton laid out her jobs and economic plan during a speech Thursday at a campaign rally in Warren, Michigan. There, she reiterated her pledge to connect every home to broadband, in an attempt to enhance the economy's tech sector. She added her broadband proposal to her promises to expand affordable housing and repair schools and failing water systems.
"You know, I happen to think we should be ambitious: While we're at it, let's connect every household in America to broadband by the year 2020," she said to applause from the crowd gathered at Futuramic Tool & Engineering. "It's astonishing to me how many places in America, not way, way far away from cities but in cities and near cities, don't have access to broadband."
This year's broadband progress report also found that about 41 percent of schools, representing 47 percent of the country's students, are below the goal of 100 Mbps per 1,000 students.
The lack of broadband access, Clinton said Thursday, is a big disadvantage for children who are asked to do homework using the internet. She added, "So you talk about an achievement gap, it starts right there."
In seeking universal, affordable broadband access, the Democratic candidate is aiming to "close the digital divide," according to her campaign website. Clinton pledges to deliver on this goal with continued investments in the Connect America Fund, the Rural Utilities Service program and the Broadband Technology Opportunities Program, and by directing federal agencies to consider the full range of technologies—including fiber, fixed wireless and satellite—as potential recipients.
She also has pledged to increase free Wi-Fi access in public places—including airports and transportation stations—and to work to connect the FCC's Lifeline policy with community-based programs that help residents with enrollment. In March, the FCC adopted a reform of the Lifeline program that includes broadband as a support service, and it established minimum standards to ensure maximum value for the universal service dollar.
The FCC notes that "significant progress" in broadband deployment has been made across the country. In 2015, for example, 17 percent of all Americans (55 million people) lacked access to 25 Mbps.
But the FCC also acknowledges that "these advances are not enough to ensure that advanced telecommunications capability is being deployed to all Americans in a timely way." More work needs to be done by the private and public sectors to expand robust broadband service to all residents in a timely manner.
The Obama administration has strongly supported net neutrality, or so-called open internet, which ensures that lawful content is delivered at the same speed, regardless of the internet service provider. The FCC thus can require providers like Comcast, AT&T and Verizon to transmit all web traffic at the same speed.
Opponents argue that such regulations hurt competition. But advocates of net neutrality landed a major victory in June, when a federal appeals court ruled that high-speed internet is a public utility, just like water or electricity.
Clinton defends net neutrality and promises to hold to the idea of the internet as a public good by expanding broadband access. And in an op-ed she wrote for Quartz last October, the presidential hopeful vowed to fight to bring lower broadband prices to consumers.